Британците објавија нови податоци: Тешките борби продолжуваат северно од Киев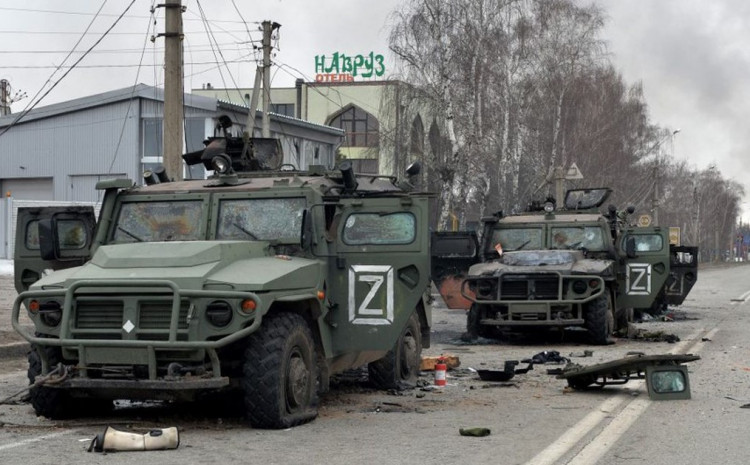 Министерството за одбрана на Обединетото Кралство го објави најновиот извештај на одбранбените разузнавачки служби за ситуацијата во Украина – 21 март 2022 година.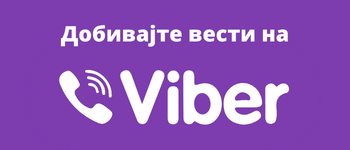 Тешките борби продолжуваат северно од Киев.
Руските сили кои напредуваат кон градот од североисток се во застој. Силите кои напредуваа од правецот на Хостомел кон северозапад беа одбиени со жесток украински отпор.
Поголемиот дел од руските сили се уште се на повеќе од 25 километри од центарот на градот.
И покрај континуираниот недостаток на напредок, Киев останува примарна воена цел на Русија и најверојатно ќе им даде приоритет на обидите да го опколи градот во наредните недели.
Latest Defence Intelligence update on the situation in Ukraine – 21 March 2022

Find out more about the UK government's response: https://t.co/o31FnBRw3w

🇺🇦 #StandWithUkraine pic.twitter.com/reAkTEnHFj

— Ministry of Defence 🇬🇧 (@DefenceHQ) March 21, 2022
©Makfax.com.mk Доколку преземете содржина од оваа страница, во целост сте се согласиле со нејзините Услови за користење.

Очекувам одбрана на бугарскиот интерес, рече Радев пред состанокот на Коалицискиот совет во Софија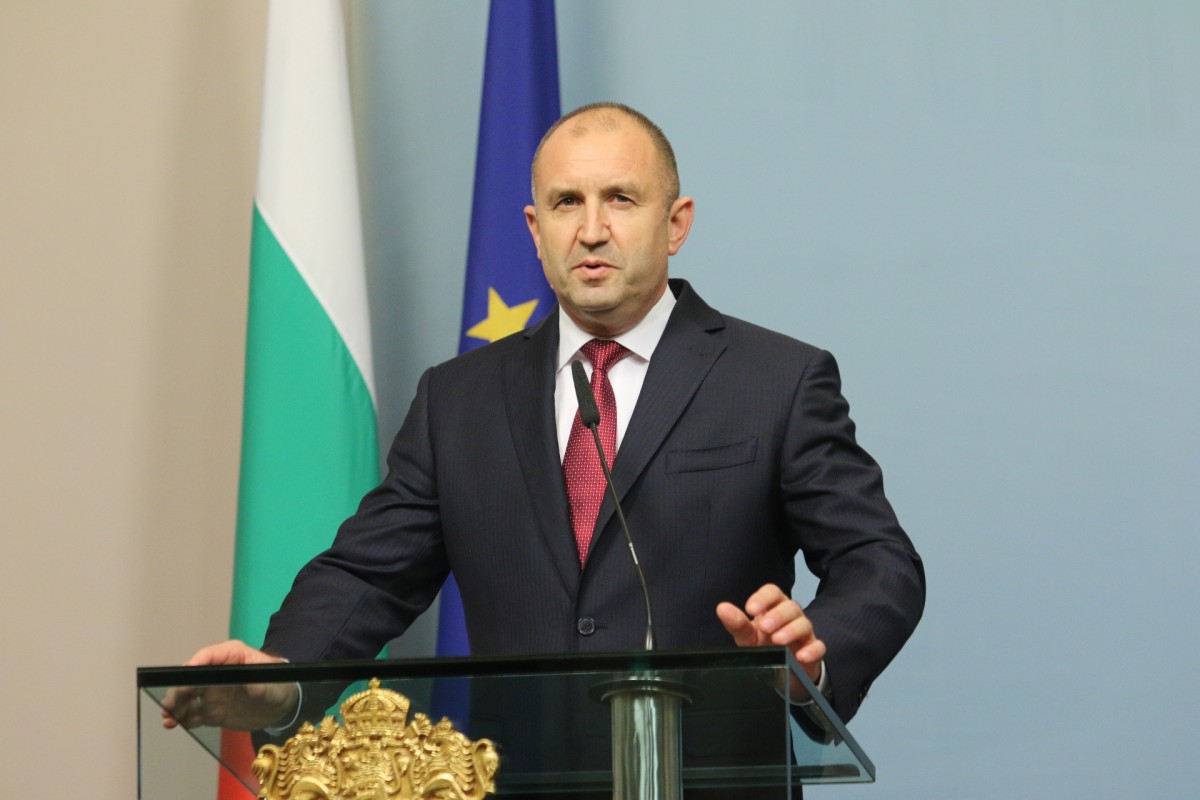 Бугарскиот претседател, Румен Радев, очекува на вечерашниот коалиционен владин совет посветен на односите со Македонија, да се следат одлуките на Советодавниот совет за национална безбеднос кои беа донесени во јануари годинава. Тоа е со цел, како што рече Радев, одбрана на бугарскиот интерес и копенхашките критериуми за членство во Европската Унија.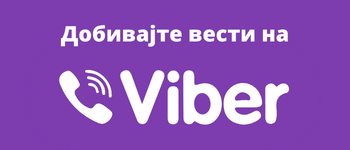 "Доколку сето тоа се случи ќе се потрудиме да и помогнеме на Република Северна Македонија да го следи овој пат", рече Радев, пренесе "Труд.бг".
Прашан какви се ставовите на бугарската влада за Северна Македонија пред средбата, Радев рече дека фокусот на владата на надворешната политика не може да ги реши внатрешните проблеми на земјата. Очекува енергијата што се инвестирала во проблемите со Македонија да се насочи и кон проблемите на бугарските граѓани.
Вечерва по барање на бугарскиот премиер, Кирил Петков, на вонреден состанок на коалицискиот совет ќе се соберат владините партнери и ќе разговараат за блокадата за Македонија.
Се очекува премиерот Кирил Петков да им објасни на своите партнери зошто побарал од претседателот Румен Радев да го свика Советодавниот совет за национална безбедност и да го претстави досега постигнатото во дијалогот со Скопје, пренесе Бнр.бг.
Самиот Петков најави свикување на состанокот на коалицијата при посетата на Рим и Ватикан во пресрет на 24 мај. Тој потоа посочи зошто би се заложил претседателот да се сретне со сите страни претставени во парламентот:
"Форматот на коалицискиот совет е многу важен. И ова ќе го прашам од моја гледна точка и ќе разговараме со коалициските партнери, но ни треба поширок консензус и затоа опозицијата мора да биде информирана", образложи Петков.
Партијата на Слави Трифонов, ИТН ја потврди својата цврста позиција – нема повлекување од позицијата на Бугарија.
"Ние само ќе ги сослушаме за што се состануваат со оглед на тоа што овој став е јасен – и на претседателскиот советодавен совет, и во рамковната позиција на Бугарија и со декларација од 44. Народно собрание, па можеби ќе се запознаеме со нешто ново што не го знаеме. Ќе бидам претставник на МНР, па ќе видиме што ќе кажат. Нашиот став е јасен", рече Станислав Балабанов.