Бројот на жртви од катастрофалните поплави во западна Европа се искачи над 150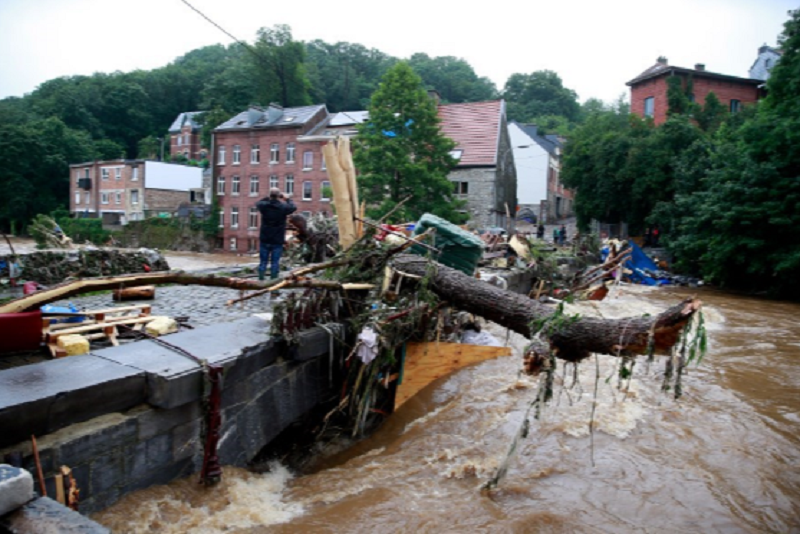 Бројот на загинати во катастрофалните поплави во западна Европа се искачи над 150, додека спасувачите се обидуваат да ги расчистат разурнатите области и да спречат понатамошни штети.
Нивото на водата во многу градови е сè уште високо, куќи и натаму се уриваат, а спасувачите трагаат по преживеани во најзагрозените делови на западна Германија, пренесува "Ројтерс".
Според денешните проценки на полицијата, најмалку 133 лица загинале во поплавите, вклучително и околу 90 лица во областа Арвeјлер јужно од Келн, а стотици луѓе сè уште се водат како исчезнати.
Околу 700 жители биле евакуирани доцна синоќа, а во текот на последните неколку дена поплавите доведоа до прекинување на дистрибуцијата на електрична енергија и телекомуникации во покраините Рајнска област-Пфалц и Северна Рајна-Вестфалија.
Before and after
Aerial views of #Altenahr in Germany's Rhineland-Palatinate state
From @WxNB_#Flooding #Hochwasser #Germany
REPOSTING to correct source pic.twitter.com/cFRFAy3KHd

— World Meteorological Organization (@WMO) July 16, 2021
Во извештајот на АП се наведува дека поплавите зафатиле и делови од Белгија и Холандија и дека најмалку 20 лица загинале во Белгија.
Германскиот претседател Франк-Валтер Штајнмаер планира денеска да отпатува за Ерфштат, југозападно од Келн, каде вчера беше спроведена тешка операција за спасување и им беше укажана помош на луѓето кои останаа заробени во урнатините на нивните куќи.
Претседателот Штајнмаер рече дека е "вџашен" од пустошот предизвикан од поплавите и апелираше за помош за семејствата на жртвите и градовите кои претрпеа катастрофа, објави претходно лондонски "Гардијан".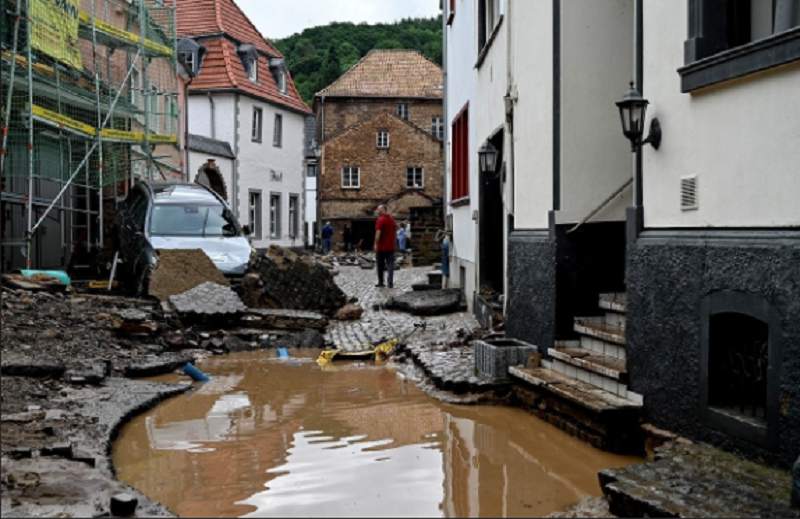 "Во тежок момент, нашата земја е обединета. Важно е да покажеме солидарност со оние кои беа погодени од поплавите", рече германскиот претседател.
Иако Европската служба за предупредување од поплави издаде предупредувања на почетокот на минатата недела, експертите се прашуваат зошто е толку голем бројот на жртви, а хидрологот Хана Кок оценува дека се случил "монументален системски пропуст".
Германскиот министер за внатрешни работи Хорст Зехофер посочи дека Германија мора да биде многу подобро подготвена во иднина, оценувајќи дека поплавите се резултат на климатските промени.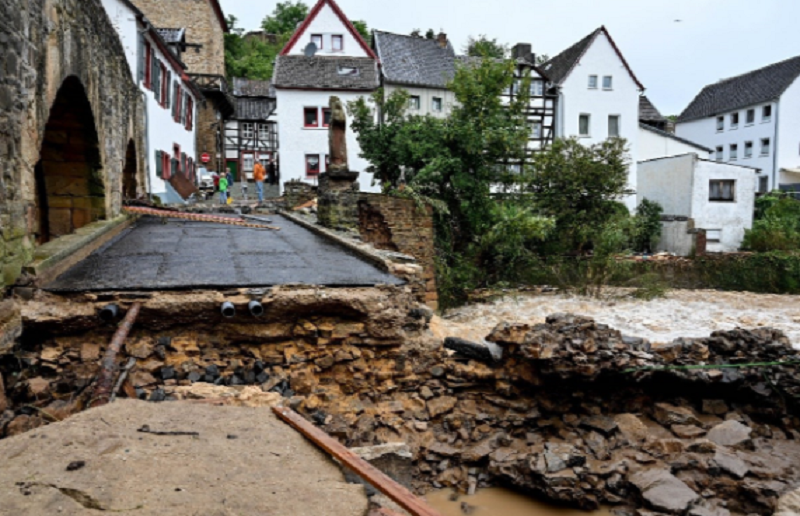 Холандскиот премиер Марк Руте прогласи состојба на национална катастрофа во јужната провинција Лимбург, објави "Ројтерс".
Холандските власти започнаа со евакуација на големи делови од градот Венло, а на жителите на помалата општина Мерсен исто така им било кажано да ги напуштат своите домови.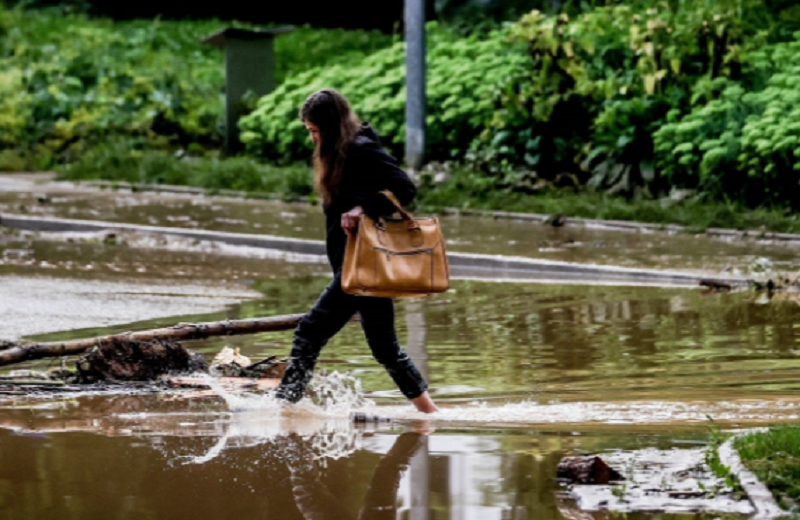 "Има огромна дупка во браната, веднаш напуштете ги своите домови и побарајте безбедно место", објавија надлежните служби во Мерсен.
Армијата подоцна успеала да ја зајакне браната во близина на Мерсен, објави радиото Л1, но налозите за евакуација останале на сила.
©Makfax.com.mk Доколку преземете содржина од оваа страница, во целост сте се согласиле со нејзините Услови за користење.

Норвешка од утре ги укинува сите ковид-мерки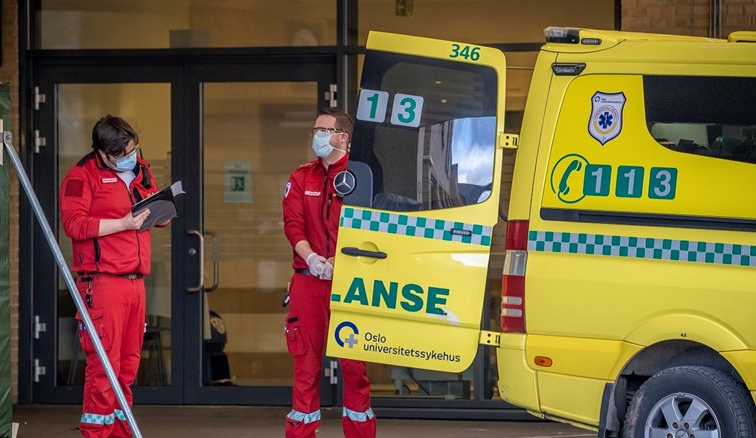 Норвешка ќе ги укине сите рестриктивни мерки воведени поради пандемијата на коронавирус, објави владата.
"Поминаа 561 ден откако ги воведовме најстрогите мерки во Норвешка во период на мир. Сега е време да се вратиме на нормалниот живот", рече премиерката Ерна Солберг.
Мерките ќе бидат укинати во 16 часот, додаде таа.
Напуштањето на мерките за физичко растојание ќе им овозможи на спортските и културните институции да се вратат во полн капацитет, а рестораните и ноќните клубови ќе работат како претходно.
"Накратко, можеме да живееме како порано", порача Солберг.
Најмалку една доза од вакцината против Ковид-19 примиле 76 проценти од сите Норвежани, а 67 проценти се целосно вакцинирани, според податоците на Норвешкиот институт за јавно здравје.
"Исто така, сакам да кажам: многу Ви благодарам, Норвешка", заклучи премиерката.
Во регионот, Данска ги укина сите рестриктивни мерки на 10 септември и оттогаш бројот на заразени во таа земја постојано опаѓа – на денот на укинувањето пред две недели имаше 557, а во четвртокот 341 случај.
Данска, исто така, има високо ниво на вакцинација на населението. Вакцинирани се 86 проценти од оние над 12 години, односно 95 проценти од оние над 50 години.