(Видео/фото) Во Истанбул отворен најголемиот аеродром во светот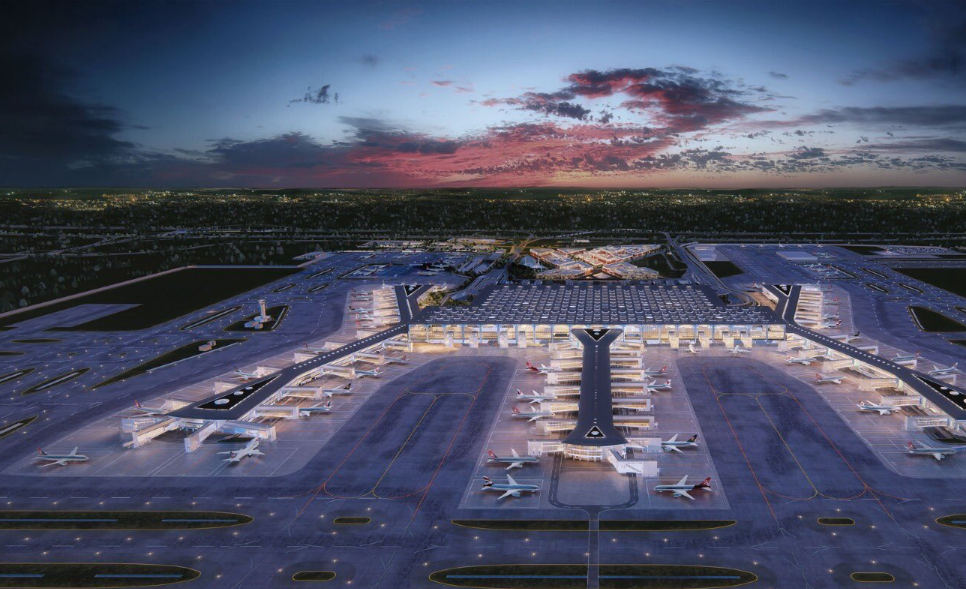 Турскиот претседател, Реџеп Таип Ердоган, го отвори новиот аеродром во Истанбул, Istanbul Yeni Havalimani, кој е најголем во светот.
Got a sneak peak of the @igairport #istanbulnewairport today. Massive ceilings, huge space and all set to be the biggest airport in the world! 3 days to inauguration and soft opening. @TurkishAirlines is going to have a field time expanding from here. #avgeek #PaxEx pic.twitter.com/BngQDZ0jT1

— Ajay Awtaney (@LiveFromALounge) October 25, 2018
Аеродромот почнува со работа од денес. "Се надевам дека аеродромот ќе му користи на нашиот регион и на целиот свет", рече Ердоган.
World leaders to attend opening of #istanbul airport https://t.co/fzzfzgL3RO #istanbulnewairport pic.twitter.com/wweZUz7ndL

— ANADOLU AGENCY (ENG) (@anadoluagency) October 28, 2018
Аеродромот се наоѓа во европскиот дел на Истанбул, предвидено е да опслужи 90 милиони патници годишно, а 200 милиони кога целосно ќе биде завршен за 10 години.
Се очекува до кајот на годинава околу 250 превозници со речиси 2.000 авиони да летаат до повеќе од 350 дестинации.
Opening Ceremony of the New Airport in Istanbul #HayallerDönerGerçeğe https://t.co/uw2buzMKqg

— Turkish Presidency (@trpresidency) October 29, 2018
Ова е трет аеродром во Истанбул. Аеродромот "Ататурк", кој е еден од најпрометните во Европа, на крајот на годината ќе биде затворен за редовни комерцијални летови што ќе ги преземе новиот аеродром. Првото патување од новиот аеродром ќе биде на 31 октомври кон Анкара, а првиот меѓународен лет ќе биде за Северен Кипар.
On Monday, #Turkey will unveil one of its prized jewels — #IstanbulNewAirport — a megaproject that has been dogged by concerns about labor rights, environmental issues and Turkey's weakening economy https://t.co/eC07tsfEGp pic.twitter.com/ZqJb7w1ihw

— Arab News (@arabnews) October 28, 2018
Неговата изградба почна во јуни 2014 година, а сега е завршена првата од вкупно четири фази на изградба.
Изградбата на аеродромот чини 10,5 милијарди евра. Кога целосно ќе биде завршен, ќе се простира на површина од 7.659 хектари, што е околу 76 квадратни километри и ќе има шест писти со капацитет за 500 авиони. На новиот аеродром ќе биде изграден и најголемиот светски трговски комплекс без царина. Ќе има и 70.000 паркинг-места.
Организацијата "Хјуман рајт воч" извести дека најмалку 39 работници загинале додека траела изградбата во последните три години.
©Makfax.com.mk Доколку преземете содржина од оваа страница, во целост сте се согласиле со нејзините Услови за користење.

Велика Британија најави заштитничка поморска мисија со сојузниците од ЕУ во Ормуската Теснина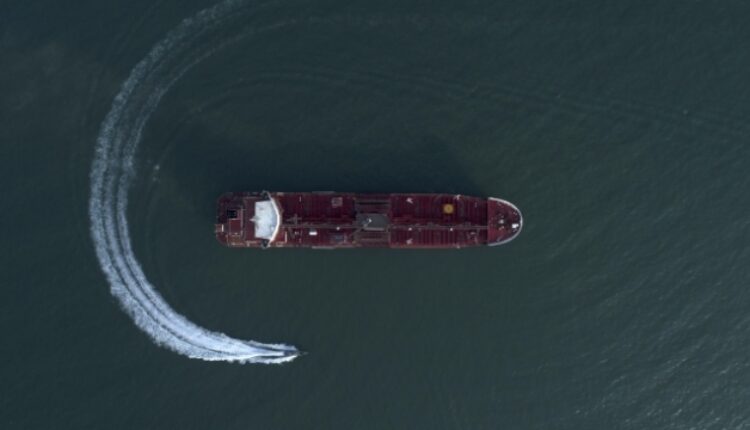 Велика Британија соопшти дека со европските сојузници ќе формира мисија на поморска заштита во Ормуската Теснина по иранската заплена на нафтен танкер што пловел под британско знаме во овој стратешки премин.
Шефот на британската дипломатија, Џереми Хант, оцени дека иранската заплена на танкерот и 23-члениот екипаж претставува чин на државно пиратство.
Хант не изнесе детали за новата мисија, но рече дека Велика Британија ќе предезе соодветна акција да го поддржи безбедносниот премин на бродовите низ Ормуската Теснина.
Тој се огради дека британските потези не се дел од политиката на САД за максимален притисок врз Иран бидејќи европските земји и понатаму го почитуваат меѓународниот нуклеарен договор со Иран од 2015 година, што САД го напуштија пред повеќе од една година.
Силите на Револуционерната гарда го пресретнаа танкерот во петокот и го запленија бродот заедно со екипажот.
Иран соопшти дека потегот е одговор на инцидентот од 4 јули кога британската морнарица помогнала да се заплени ирански нафтен танкер. Велика Британија ги отфрла поврзувањата на двата случаја и наведува дека заплената на иранскиот танкер била легална бидејќи постоел сомнеж бродот да планира прекршување на санкциите на ЕУ кои се однесуваат на забраната за испорака на нафта во Сирија.