(Видео) Авганистанските жени први на удар на талибанците – пријавени случаи на злоставувања и поробувања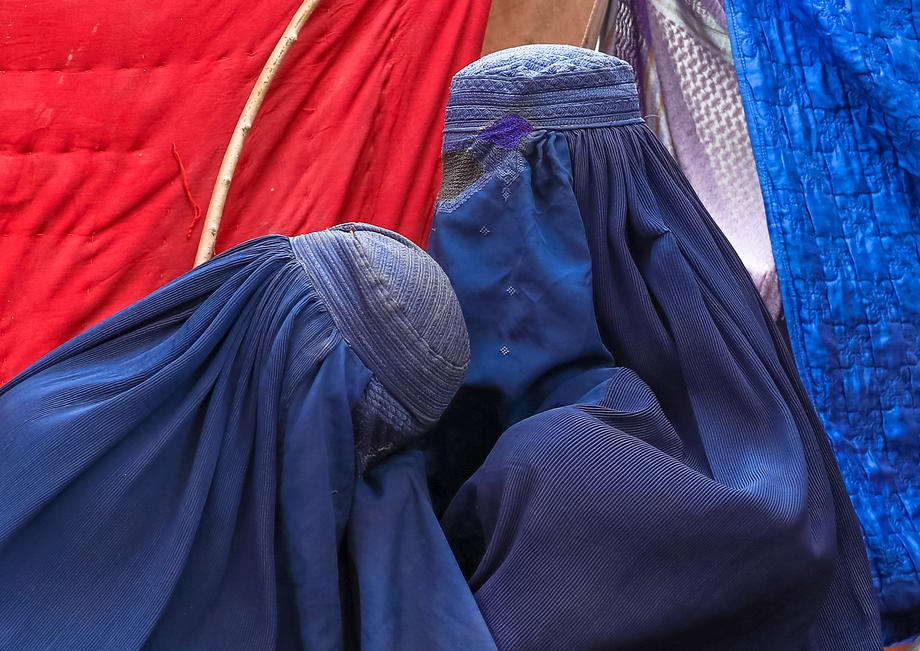 Во изминатите неколку месеци, талибанците практично ја презедоа контролата врз целиот Авганистан. И каде и да чекореа први на удар беа жените и девојките.
Случаи на принудни бракови и злоупотреби веќе се пријавени, а многу девојки и жени станаа робинки. Затоа многумина се обидуваат да избегаат од своите куќи за да се спасат. Многумина се грижат за својот живот. Новинарите се особено во опасност, а според извештаите, талибанците веќе убиле неколкумина.
Even as the Taliban claim that they want a "peaceful transfer" of power, many displaced Afghan women have reported atrocities in recent days. They are fleeing their homes, fearing murder, rape and forced marriage. pic.twitter.com/PtuTzKOwmM

— DW News (@dwnews) August 16, 2021
Во рамките на подготовките за пристигнувањето на талибанците во Кабул, плакати и излози на продавници беа насликани со молскавична брзина, на кои беа прикажани слики од жени кои не носат бурка, бидејќи талибанците не го дозволуваат тоа.
Taliban forces have killed several #AfghanWomen journalists in recent months.@AnisaShaheed1 has persisted despite grave danger.

In April, she was named journalist of the year.

"I am worried that the hard work in the past 20 years by the people of #Afghanistan will be lost." pic.twitter.com/4vZNzafXa1

— Women's Voices (@WomenReadWomen) August 16, 2021
Во почетокот на јули, кога талибанските бунтовници ги зазедоа владините сили низ Авганистан, борците од групата влегоа во канцелариите на Азиската банка во јужниот град Кандахар и им наредија на жените кои работеа таму, вкупно девет, да си одат дома.
Erasing women images: Preparations for Taliban transition in Kabul, Afghanistan. pic.twitter.com/yM5ah9BW98

— Pedro Carreira (@pedrojdoc) August 16, 2021
Талибанците ги спроведоа до нивните домови и им рекоа да не се враќаат на своите работни места. Наместо тоа, тие објаснија дека нивните машки роднини можат да ги преземат тие работни места, рекоа три жени и менаџер на банка.
" Навистина е чудно што не ни беше дозволено да одиме на работа, но сега тоа е така ", изјави за "Ројтерс" Нур Катера, 43-годишна жена која работела во банката.
Инцидентот е ран знак за тоа како ќе изгледаат сега животите на авганистанските жени и дека ќе останат без многу од правата што ги освоија во изминатите 20 години.
©Makfax.com.mk Доколку преземете содржина од оваа страница, во целост сте се согласиле со нејзините Услови за користење.

(Видео) Хаос на протест во Мелбурн – полицијата бегаше со возило од бесните демонстранти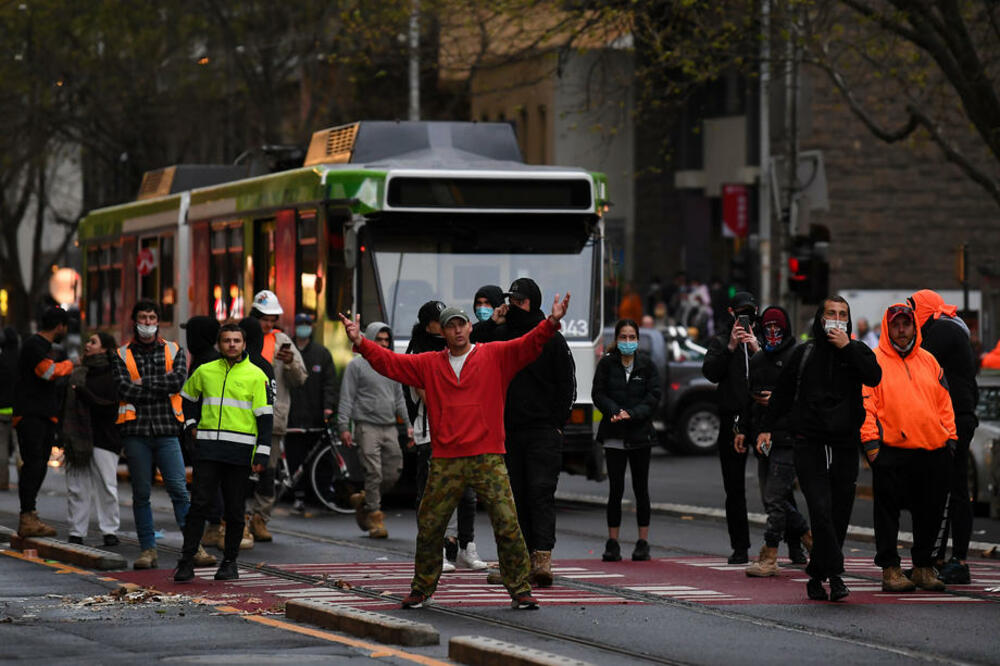 Во Мелбурн веќе два дена траат протестите против задолжителната вакцинација и епидемиолошките мерки. Градежните работници, кои се поддржани од антиваксерите, тврдат дека е директно загрозена нивната егзистенција.
Протестот е насочен против прописите на владата на сојузната држава Викторија, чиј главен град е Мелбурн, инаку втор по големина во Австралија, што бара сите градежни работници да бидат вакцинирани. Властите одлучија и да ја затворат градежната индустрија две недели, поради лошите мерки за заштита при работа и зголемениот број случаи меѓу градежниците –  409 потврдени случаи.
По осум часа протест за време на кој илјадници луѓе предизвикаа хаос во градот и го блокираа главниот пат, полицијата со помош на гумени куршуми, солзавец, димни и шок бомби успеа да ги растера демонстрантите и да уапси 62 лица.
Видео кое кружи на Твитер покажува како полицијата почнува да бега со автомобили откако гневните демонстранти тргнаа кон нив. Тие се обидоа брзо да ги свртат службените возила и да побегнат, меѓутоа, револтираните граѓани ги стигнаа.
Meanwhile in Melbourne. pic.twitter.com/IlIHCFgRAW

— Avi Yemini 🇦🇺🇮🇱 (@OzraeliAvi) September 21, 2021
Некои од нив почнаа да фрлаат камења и шишиња по автомобилите, додека други отидоа чекор подалеку и почнаа да ги удираат возилата со рацете и да кршат ретровизори и ветробрански стакла.
Полицискиот автомобил потоа застанал и вооружените полицајци тргнале кон толпата, која во тој момент почнала да бега.
Командирот на државната полиција Викторија рече дека безбедноста на јавноста е нивна главна цел и дека протестите ќе бидат прекинати.
Во еден момент, среде шпицот, демонстрантите го блокираа главниот пат во градот.