(Видео) Авионот со 107 патници во Пакистан се урнал врз куќи, најмалку едно лице преживеало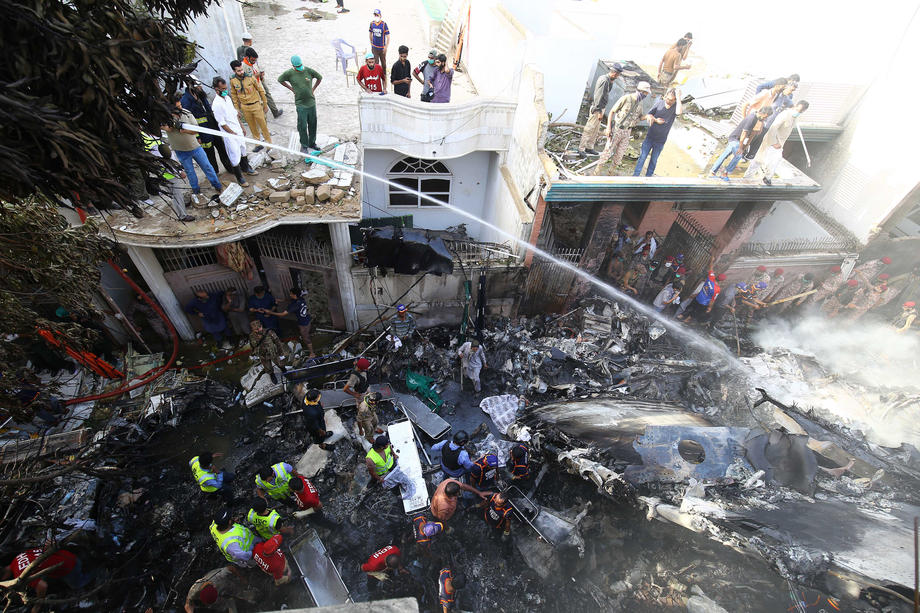 Патнички авион на "Пакистан интернешнл ерлајнс" што летал од Лахоре кон Карачи се урна во близина на аеродромот во Карачи, јавуваат локалните медиуми. Според извештаите, во него имало повеќе од 100 патници и се урнал во густо населено подрачје.
A Pakistani Airlines flight has crashed into a residential area, just before landing in Karachi#Pakistan pic.twitter.com/kqToUtj5Mo

— CNW (@ConflictsW) May 22, 2020
Според локалните медиуми, најмалку едно лице ја преживеало несреќата. Неколку куќи биле оштетени.
Различни информации се појавуваат за бројот на загинати. "Раша Тудеј" прво ги пренесе зборовите на градоначалникот на Карачи дека нема преживеани, а малку подоцна дека најмалку еден патник преживеал.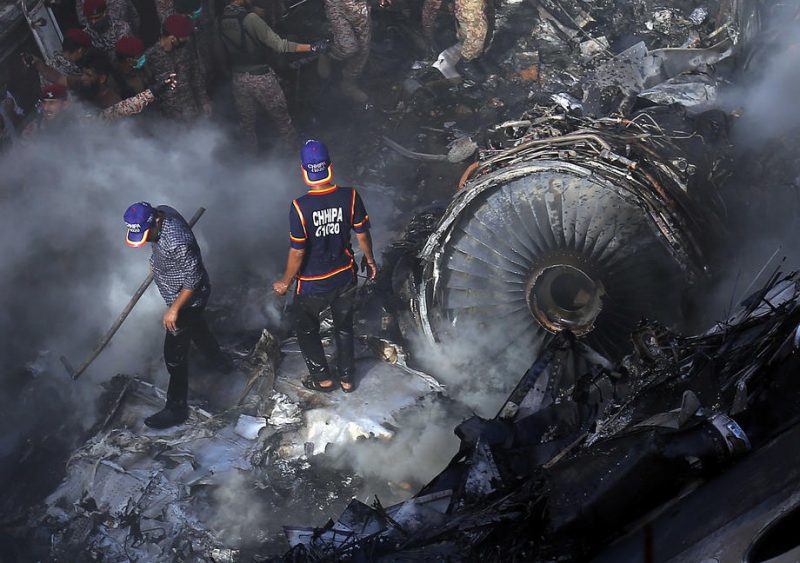 Наводно, комуникацијата со авионот била прекината една минута пред несреќата.
Авионот се урнал во густо населена област околу 14,45 часот по локално време, набргу откако главниот пилот ја известил контролата на летот за технички дефект на авионот.
Авионот исчезнал од радарот непосредно пред да слета. Пилотот, наводно, рекол дека еден од моторите прекинал да работи.
Очевидци тврдат дека авионот кружел над градот и се обидел да слета на аеродромот трипати пред да се урне.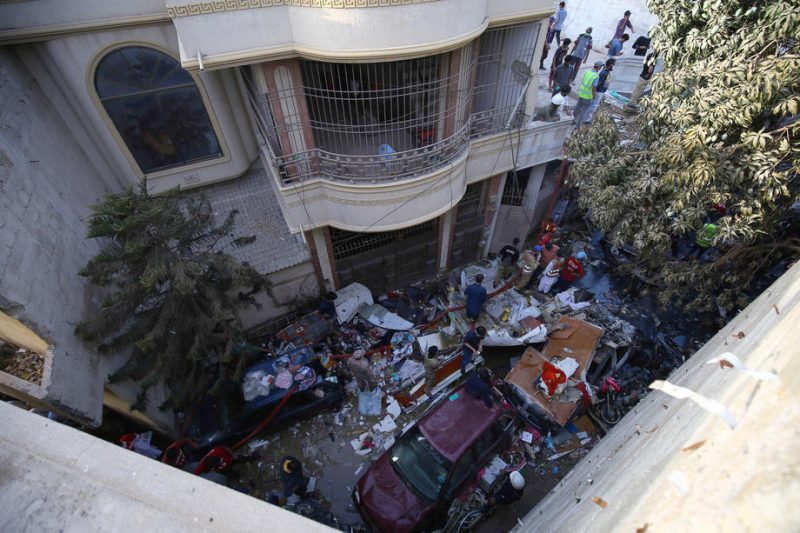 Осум лица се повредени и пренесени во болница, според некои медиуми, но нема официјална потврда за тие информации.
Портпаролот на "Пакистан интернешнл ерлајнс" изјави дека во авионот се наоѓале 99 патници и осум членови на екипажот.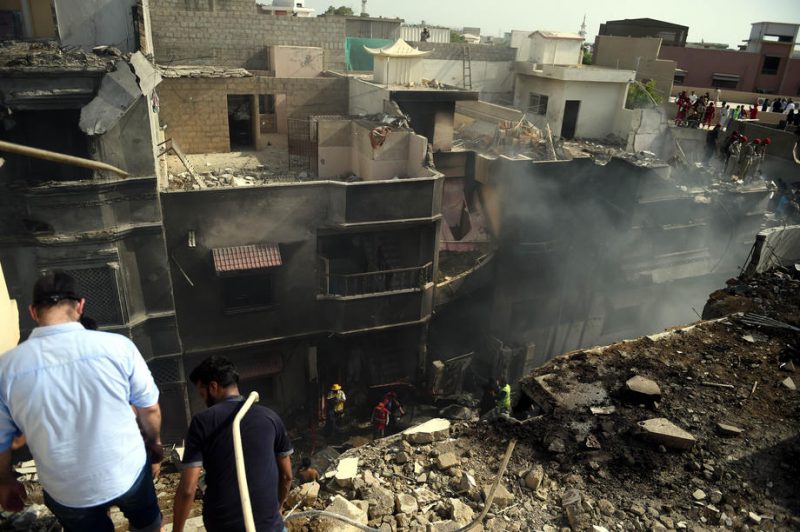 Пакистанскиот премиер вети итна истрага.
©Makfax.com.mk Доколку преземете содржина од оваа страница, во целост сте се согласиле со нејзините Услови за користење.

САД ѝ се заканија на Кина поради ситуацијата во Хонгконг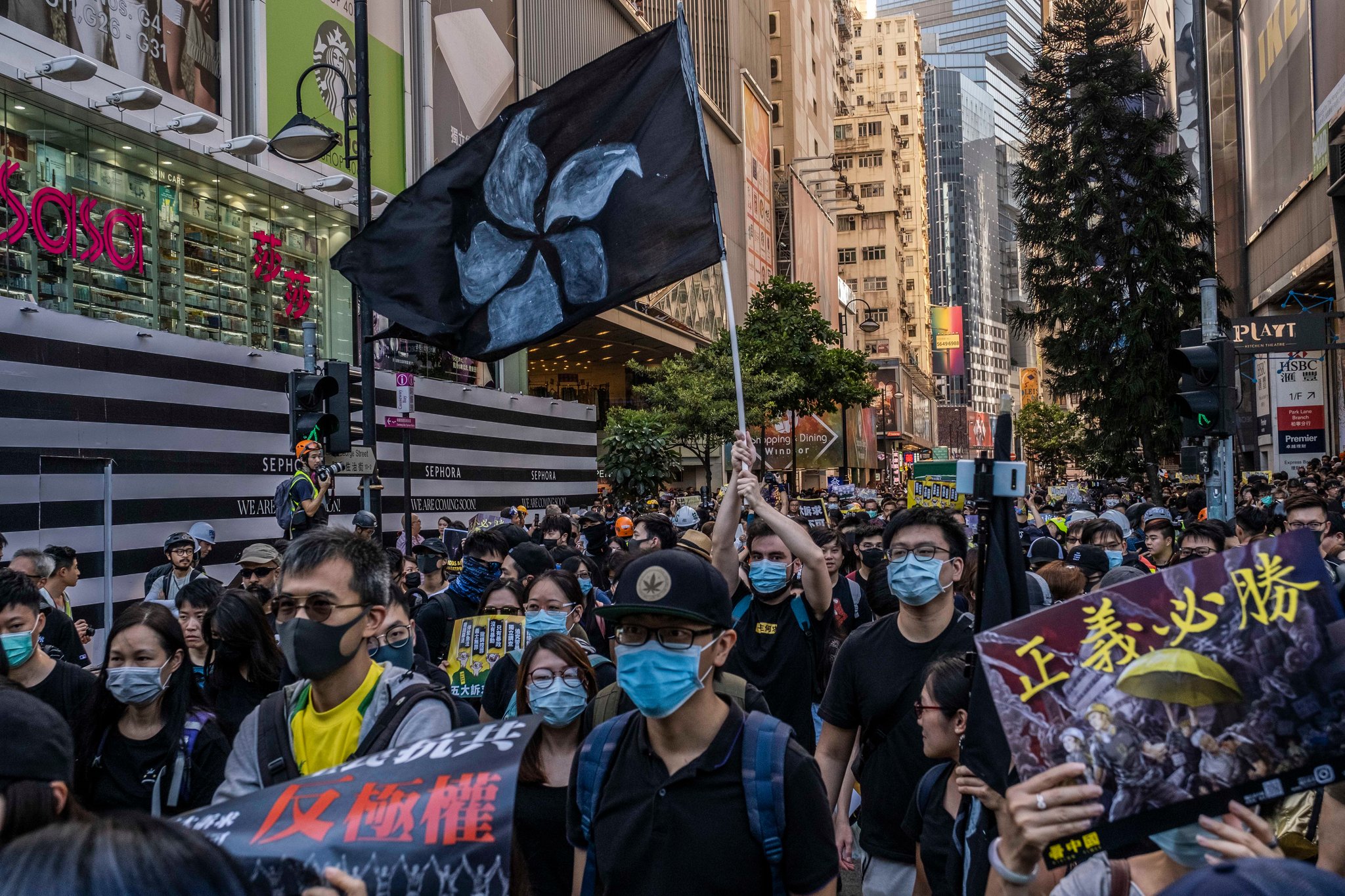 Aмериканскиот советник за национална безбедност Роберт О'Брајан се закани дека Вашингтон ќе воведе санкции за Кина и Хонгконг доколку Пекинг го донесе законот за национална безбедност на територијата на Хонгконг.
"Тешко е да се согледа како Хонгконг ќе остане азиски финансиски центар доколку Кина ја преземе функцијата", изјави Роберт О'Брајан за Ен-би-си, додавајќи дека тоа би било голема грешка од страна на Пекинг.
Тој предупреди дека во таков случај финансиската заедница нема да остане стационирана во Хонгконг.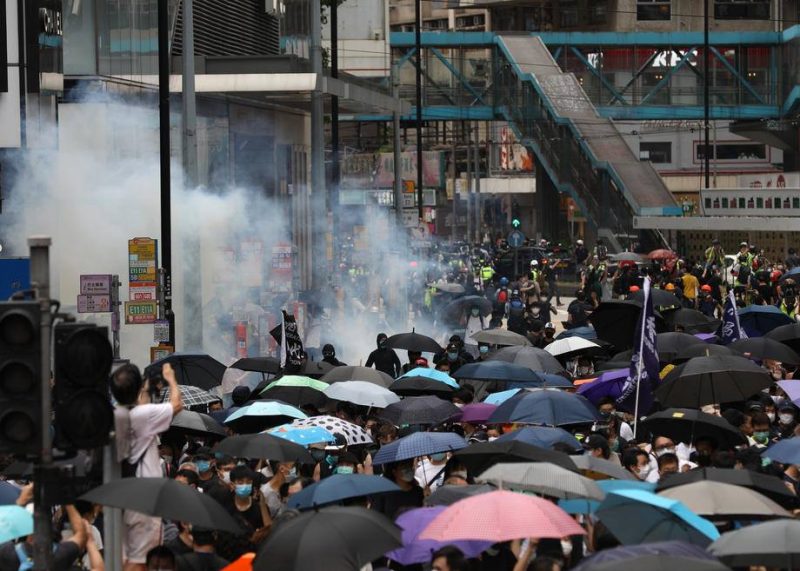 О'Брајан објасни дека Стејт департментот нема да може да потврди дали Хонгконг го задржува високото ниво на автономија, а тоа, според него, ќе доведе до правни импликации.
"Ако ова се случи, ќе има санкции и за Хонгконг и за Кина. Кина зависи од капиталот од остатокот на светот", рече О'Брајан.
"Ако преку Хонгконг го изгубат пристапот до него, тоа ќе биде голем удар за Си Џинпинг и Комунистичката партија на Кина", додаде тој.
Пекинг објави нацрт-закон за национална безбедност кој предвидува формирање кинески разузнавачки агенции во Хонгконг. Документот ги зголеми стравувањата за судбината на формулата "една земја, два система", која владее во Хонгконг откако поранешната британската колонија беше вратена под кинеска управа во 1997 година. Овој аранжман гарантира широки слободи за граѓаите на Хонгконг, кои не постојат во континентална Кина, вклучително и слободата на печатот и независно судство.
Police fire tear gas to disperse protesters in Causeway Bay of Hong Kong on Sunday. Protesters in defiance of social distance ban to take to street to denounce Beijing's plan to impose national security law in the city. #nationalsecuritylaw #hongkong pic.twitter.com/1V5PLP4pKo

— EYEPRESS NEWS AGENCY (@eyepressnews) May 24, 2020
Поради ваквиот предлог-закон, во Хонгконг повторно избувнаа протести откако ситуацијата со коронавирусот предизвика затишје на оние кои претходно беа организирани поради контроверзниот закон за екстрадиција и блискота на властите во Хонгконг со официјален Пекинг.
"Денеска се уапсени најмалку 180 лица кои учествувале на нелегални собири", се вели во полициското соопштение.
Полицијата ги осуди радикалните испади на некои демонстранти, кои, како што се наведува, кршеле излози на продавниците, фрлале шишиња од покривите и гаѓале со камења.