(Видео) Австралија во офанзива: милијарди за армијата во време на засилени тензии со Кина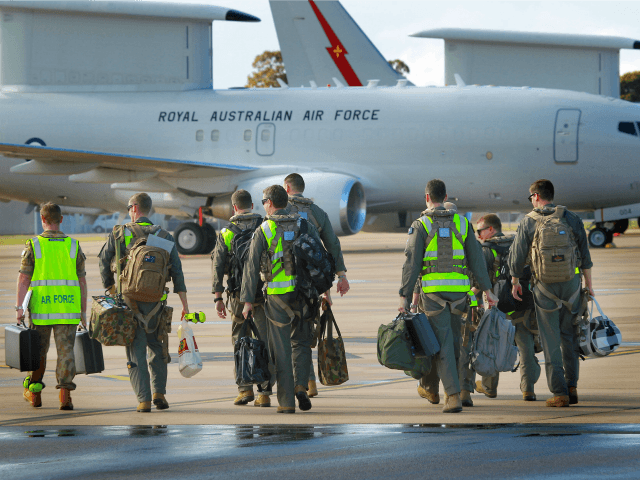 Австралија најави голема воена инвестициска програма со која ги зајакнува своите способности за ракетни напади и водухопловните бази во услови на ескалирање на регионалните тензии со Кина, зајакнувајќи ја заложбата на премиерот Скот Морисон за "отворен, суверен Индо-Пацифик, ослободен од принуда и од хегемонија", пренесува "7 Њуз Аустралиа".
Морисон издвои 270 милијарди долари за нови и надградени способности во текот на следната деценија, што е зголемување од речиси 40 отсто, велејќи дека армијата значително ќе го префрли својот фокус кон проектирање на регионалната моќ и ќе го зајакне сојузот со американските сили.
Планот вклучува големи надградби на водухопловната база "Тиндал РААФ" во Северната Територија што Морисон претходно ја опиша како "врв на копјето" на заедничката воздушна операција на Австралија и САД во Индо-Пацификот.
"Мора да се соочиме со реалноста дека влеговме во нова и помалку бенигна стратешка ера. Дури и додека се соочуваме со пандемијата на Ковид-19 дома, треба да се подготвиме и за пост-ковид свет што е посиромашен, поопасен, а со тоа и понемирен", рече Морисон, осврнувајќи се на сè понаметливата Кина.
Конзервативната коалициска влада на на Австралија се обврза да потроши најмалку два отсто од БДП за одбрана,  како што побара американскиот претседател, Доналд Трамп, од сојузниците  и планира да потроши речиси 40 отсто повеќе за системите за оружје од последниот преглед на одбраната во 2016 година.
Australia's defence capability is set to increase dramatically following a $270 billion investment in our military. Prime Minister @ScottMorrisonMP will today unveil plans for a major upgrade to the country's defence systems. https://t.co/MBhdbFBMT2 @olivialeeming #auspol #7NEWS pic.twitter.com/DjGDGT2GNO

— 7NEWS Australia (@7NewsAustralia) June 30, 2020
Земјата ќе се здобие со помоќна способност за напади што може да таргетираат цели на илјадници километри од Австралија, почнувајќи со антибродската ракета со долг дострел, американската АГМ-158Ц. Ракетата има досег од повеќе од 370 км и би претставувала значајна надградба на досегот од 124 километри на австралиската АГМ-84 антибродска ракета "Харпун", лансирана од воздух, која беше воведена во раните 80-ти.
Ќе бидат потрошени и до 9,3 милијарди долари за истражување и развој на брзо оружје со голем дострел, вклучувајќи хиперсонично оружје, а се планираат и два нови полка вооружени со мобилна тешка артилерија.
Владата соопшти дека Австралија била цел на напади спонзорирани од држава, за кои се претпоставува дека ги извршила Кина. Пекинг е во постојан судир со Канбера обидувајќи се да ѝ наплати на Австралија за зборувањето против интересите на Комунистичката партија. Австралија последно  ја разлути Кина барајќи истрага за потеклото на пандемијата на коронавирусот.
Канбера се спротивстави на она што го опиша како "економска принуда" од Кина, вклучувајќи ги тајните кампањи за влијание и употребата на технолошките компании како "Хуавеј" како алатка за собирање разузнавачки информации и геополитичка моќ.
Кина, за возврат, ги предупреди своите студенти и туристи да не одат во Австралија, наметна трговски санкции за австралиската стока и осуди австралиски државјанин на смрт за трговија со дрога.
Пекинг го измеваше долгиот сојуз на Австралија со САД во војна и со мир, сметајќи дека тоа е нешто што треба да се исмејува. Кинеските медиуми во април тврдеа дека Австралија секогаш прави проблеми, "како гума за џвакање залепена на ѓонот од чевлите на Кина"
©Makfax.com.mk Доколку преземете содржина од оваа страница, во целост сте се согласиле со нејзините Услови за користење.

Опаѓа довербата во кинеската вакцина поради недостаток на информации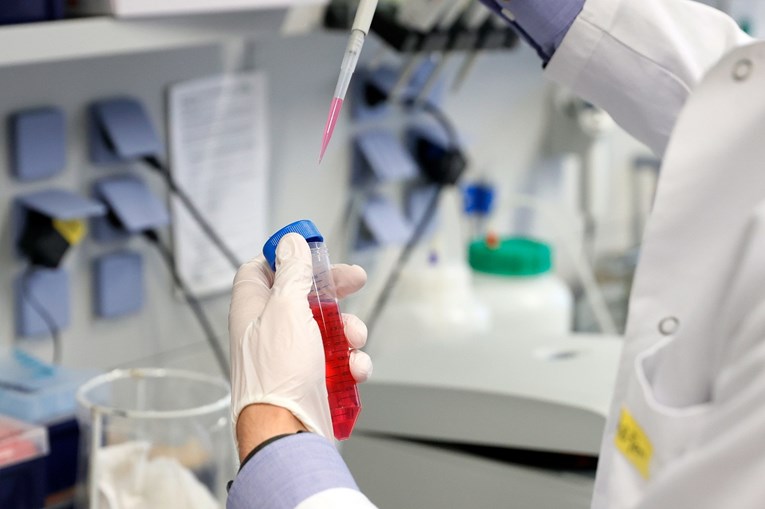 Масовните програми за јавно вакцинирање со кинеската вакцина против коронавирус се во тек во Индонезија и Турција, каде се очекува милиони луѓе да ја примат вакцината КоронаВак, произведена од пекиншката компанија "Синовак". Индонезискиот претседател Јоко Видодо ја прими првата доза на КоронаВак, откако владата одобри употреба во итни случаи. Турскиот претседател Реџеп Таип Ердоган објави дека и тој бил вакциниран, пренесува Си-Ен-Ен.
Вакцинацијата продолжува и покрај се поголемиот број прашања во врска со ефикасноста, кои по неодамнешните испитувања во Бразил минатата недела откриле само 50,38 проценти или значително пониско отколку што покажаа претходните резултати. Оваа стапка на ефикасност едвај го надминува прагот од 50 проценти поставен од Светската здравствена организација и е далеку под 78 проценти објавени од Кина со голема помпа на почетокот на јануари. Очигледното несогласување загрижи некои научници и ја разниша меѓународната доверба во вакцините произведени во Кина.
" Бидејќи многу земји планираат да ја нарачаат вакцината на "Синовак" или веќе ја нарачаа, ова може да ја наруши подготвеноста на луѓето да се вакцинираат, бидејќи нејзината корисност е доведена во прашање. Може да биде камен на сопнување", изјави за Си-ен-ен Јанжонг Хуанг, експерт за кинескиот здравствен систем и висок соработник за глобално здравство при Советот на САД за надворешни односи.
Резултатите од Бразил сугерираат дека КоронаВак е далеку помалку ефикасна од таа на "Фајзер-БионТек" и на "Модерна", кои имаат стапка на ефикасност од 95 проценти. Русија тврди дека нејзината вакцина Спутник V е ефикасна 91 процент, додека британската вакцина, развиена од Универзитетите во Оксфорд и АстраЗенека, има просечна ефикасност од 70 проценти. Вакцината на "Синовак" има помала стапка на ефикасност од нејзиниот кинески конкурент, кој го разви државниот "Синофарм" и е ефикасен 79,34 проценти.
Кинеските вакцини се сметаат за потенцијално достапни и лесни за дистрибуција. За разлика од тие на "Фајзер-БионТех" и на "Модерна", кинеските вакцини не мора да се чуваат во скапи фрижидери.
"Синовак" потпиша договори со најмалку шест национални влади и планира да обезбеди 46 милиони дози на КоронаВак за Бразил, 50 милиони за Турција и 7,5 милиони за Хонг Конг. Исто така, ќе се испорача суровината за 40 милиони дози или концентрат на вакцини што допрва треба да се спакува во дози, што ќе се произведува локално во Индонезија. Тајланд нареди два милиони дози на КоронаВак и очекува да ги испорача првите 200 000 дози во февруари, додека Филипините наредија 25 милиони дози.
Сепак, по објавувањето на податоците за тестовите во Бразил, другите земји сега ги разгледуваат нивните планови. Министерот за здравство на Сингапур рече дека неговата земја ќе ја анализира вакцината на "Синовак" пред да ја примени на граѓаните, Сингапур не ја одобрил вакцината, но склучил договор за купување со кинеската компанија. Министерот Ган Ким Јонг рече дека вакцината мора да помине низ регулаторниот процес на Сингапурската управа за здравствени науки.
Малезија исто така ќе побара повеќе податоци од "Синовак" пред да одобри и плати за вакцината, додека во Хонг Конг, кој веќе има потпишано договор со "Синовак", виш медицински советник рече дека стручна комисија ќе ја разгледа секоја вакцина врз основа на податоците од клиничкото испитување.
Иако бразилската агенција за регулирање на здравјето Анвиса одобри итна употреба на КоронаВак во неделата, таа соопшти дека нема пристап до важни податоци за вакцината од третата фаза на испитувањето, како што се времетраењето на заштитата, ефектот врз постарите лица и други специфични групи, како што се коморбидитети. Националната програма за вакцинација во Бразил е предвидено да започне на 20 јануари.
И додека владите во Тајланд и Филипините досега јавно ја поддржуваа вакцината на "Синовак", политичарите во двете земји ги преиспитуваат плановите за нејзино спроведување. Како одговор на зголемената загриженост, тајландските регулатори побараа од "Синовак" детални информации за клиничките испитувања. "Синовак" ја бранеше безбедноста и ефективноста на својата вакцина.
Конфузијата околу вакцината на "Синовак" делумно произлегува од различните стапки на ефикасност и достапните податоци. Турција ја одобри итната употреба на КоронаВак и соопшти дека неговата ефикасност е 91,25 проценти, додека Индонезија објави 65,3 проценти. Во меѓувреме, податоците од Бразил покажаа ефикасност од 50,38 проценти за оние кои претрпеле многу благи случаи на Ковид-19, но стапката се зголеми на 78 проценти за благи до тешки случаи.