(Видео) Барселона во пламен, протестите излегоа од контрола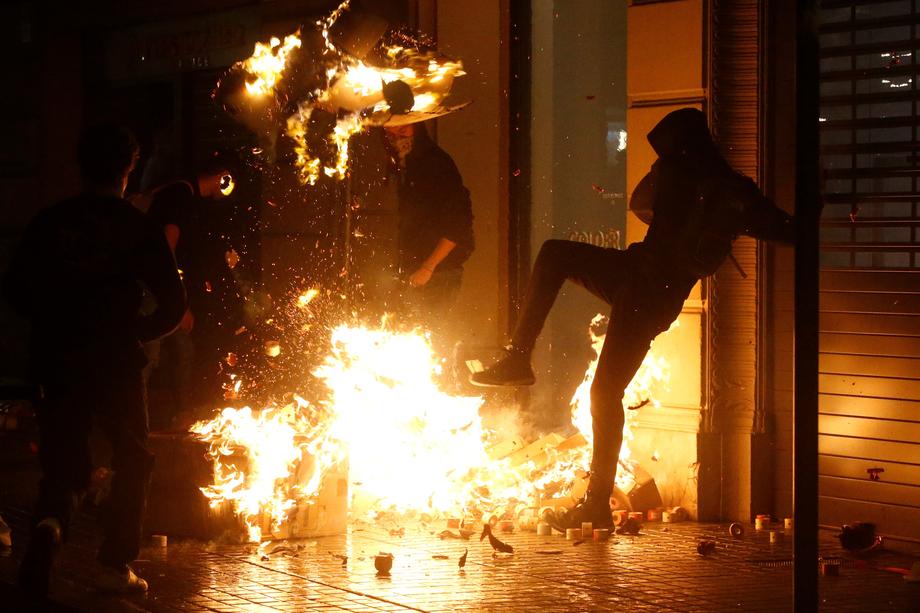 Илјадници луѓе синоќа излегоа на протест на улиците на Барселона, четврти ден по ред. Како што пренесуваат локалните медиуми, на вчерашните протести е забележано најголемо насилство во изминатите години.
Мирните протести излегоа од контрола кога радикални сепаратисти почнале да палат автомобили и столици во кафулињата во монденската улица Рамбла де Каталунија во срцето на градот.
Полицијата се обидела да ги одвои демонстрантите од стотината приврзаници на крајната десница Шпанско единство, што ескалирало со насилство.
Демонстранти од повеќе градови во Каталонија тргнаа во средата на протестен марш со намера до денеска да стигнат во Барселона, а синдикатите повикаа да се одржи генерален штрајк.
Протестите почнаа во понеделникот кога Врховниот суд во Мадрид осуди девет поранешни каталонски политичари и активисти на казни од девет до 13 години затвор, поради нивната улога во неуспешниот обид за прогласување независност на Каталонија во 2017 година.
Thousands of protesters took to Barcelona's streets after Spain jailed Catalan leaders. pic.twitter.com/cxyGxccQSF

— AJ+ (@ajplus) October 18, 2019
Поранешниот потпретседател на каталонската влада, Ориол Жункерас, е осуден на 13 години затвор за бунт и злоупотреба на јавните фондови заради организирање на референдумот за независност на Каталонија.
©Makfax.com.mk Доколку преземете содржина од оваа страница, во целост сте се согласиле со нејзините Услови за користење.

Земјоделец во Белгија случајно премести камен и ја прошири територијата на својата држава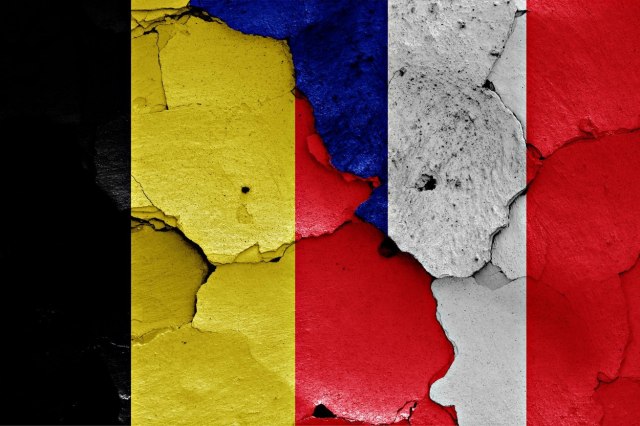 Белгиски земјоделец ненамерно ја прошири територијата на својата земја со поместување антички камен што ја означува границата со Франција.
Откритието од група ентузијасти што ја проучувале локалната историја додека шетале низ пошумената погранична област од француска страна покажало дека граничниот камен сега е поместен на 2,20 метра од местото каде што бил поставен во согласност со договорот за разграничување пред два века.
Ова резултира со негативни коментари од француска страна, пишуваат тамошните медиуми.
"Ако таа земја ни припаѓа нам, тогаш тоа е така. Ние не сакаме да нѐ оштетите за два метра", изјави жител на француското погранично село, пренесува "Ројтерс".
Од друга страна, во белгискиот град Еркиленес, градоначалникот Давид Лаво покажа подготвеност да избегне меѓународен инцидент.
"Земјиштето беше продадено и мислам дека оној што го купи ги помести границите на начин на кој тој сакаше. Но, ова не е само приватна граница, таа е граница меѓу државите и не можете да ги поместите граничните обележувачи што се таму веќе долго време", се согласи градоначалникот.