(Видео) Бројот на исчезнати во поплавите во Германија се искачи на 50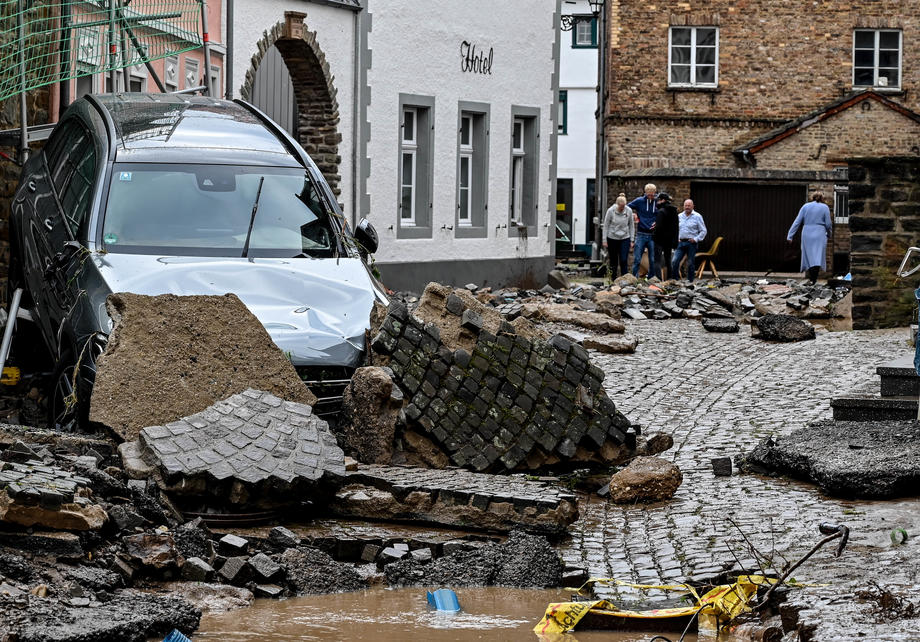 Силно невреме со обилни дождови ја зафати западна Германија. Во поплавите загинаа шест луѓе, шест куќи се урнаа, а околу 50 лица се водат како исчезнати.
#BREAKING: Severe flooding and landslides hit Sauerland area of German state of North Rhine-Westphalia; firefighter confirmed dead in Altena: WDR broadcaster pic.twitter.com/c0bgGpV4s5

— I.E.N. (@BreakingIEN) July 14, 2021
Портпаролот на полицијата во Кобленц потврди дека шест лица го загубиле животот под засега неутврдени околности. Нивните тела биле пронајдени на различни места.
Други 25 куќи се изложени на ризик од уривање во областа Шулд кај Аденау, пренесува "Билд".
Widespread flooding has hit eastern #Germany after severe thunderstorms passed over the region.
Storms already delivered large amounts of rain regionally on Tuesday. And the continued on Wednesday. Other parts of #Europe also affected by heavy rains.

Read https://t.co/3QEqTqOAMU pic.twitter.com/6C3B6Dj87i

— Weather & Radar USA (@WeatherRadarUS) July 14, 2021
"Пожарникарите и спасувачите се испратени на повеќе места. Сè уште немаме точна слика за ситуацијата бидејќи во тек се операции за спасување", изјави портпаролот на полицијата.
Некои места се отсечени од светот поради надојдените води. Многу граѓани се искачија на покривите на своите куќи чекајќи спасувачките екипи да стигнат до нив со брод.
ladies and gentlemen, i present to you: weather in germany pic.twitter.com/lBFPsF3yK6

— skyler | semi ia (@xebaji) July 14, 2021
Двајца пожарникари загинаа, пренесува "Ројтерс".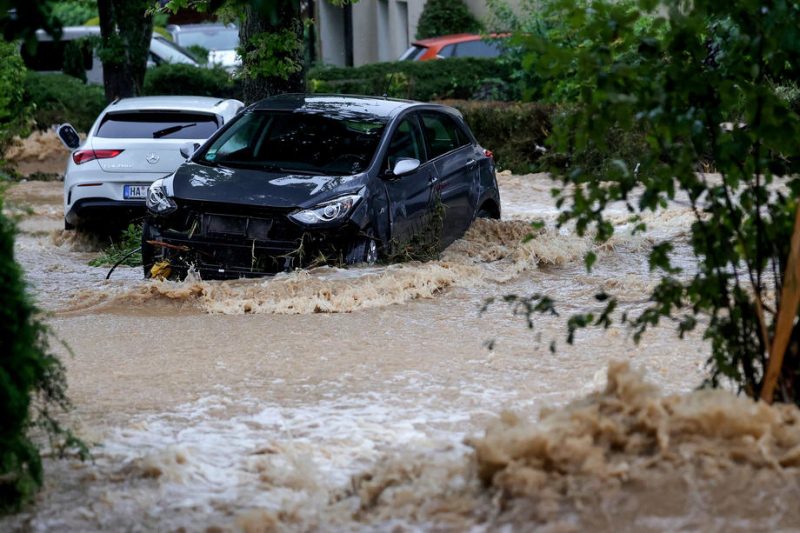 Железничкиот, патниот и речниот сообраќај се во прекин.
Денес се очекува обилен дожд во југозападна Германија, а дождот ќе паѓа до петок навечер, предупреди утринава германската метеоролошка служба.
©Makfax.com.mk Доколку преземете содржина од оваа страница, во целост сте се согласиле со нејзините Услови за користење.

Задолжително тестирање за сите што се враќаат од одмор, Германија ги заострува мерките од коронавирус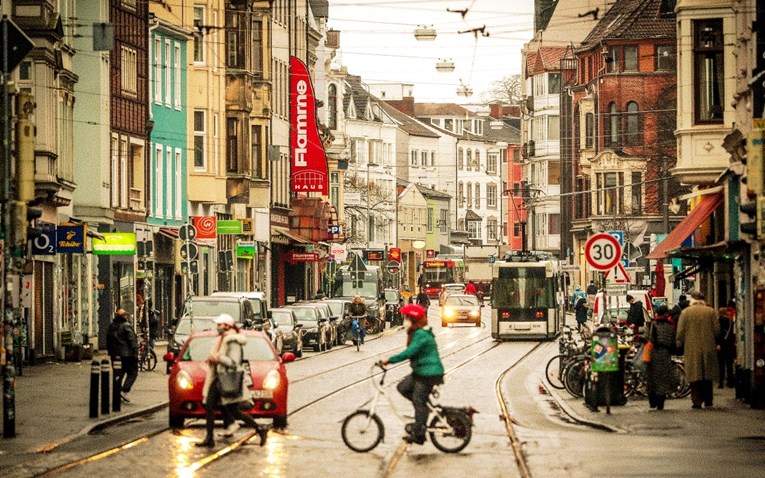 Германската влада планира да воведе задолжително тестирање за сите што се враќаат од годишен одмор. Никој не ќе може да влезе во земјата без да биде вакциниран, да нема негативен ПЦР тест или ако не го прележал вирусот. Ова заострување е последица на зголемениот број на луѓе кои се заразени од Ковид-19 во последните 19 дена.
Владината портпаролка Улрике Демер претходно изјави дека се размислува за воведување нови мерки, а сега министерот за здравство Јенс Шпан (ЦДУ) најави заострување на правилата за повратниците од годишен одмор.
Тој планира да воведе правило според кое сите што не биле целосно вакцинирани или биле изложени на коронавирусот, ќе треба да покажат потврда за негативен ПЦР-тест при влез во Германија. Засега, ова се однесува само на оние кои доаѓаат во Германија со авион. Ова правило би важело за сите, без оглед дали областа каде што престојувале се смета за ризична или не, пишува "Дојче веле".
Инаку, Шпан повеќепати ги обвинуваше германските граѓани кои се враќаа од годишните одмори во земјите од Југоисточна Европа за ширење на инфекцијата. Во моментов, ниту една земја во областа не се смета за ризична.
Само министерката за правда, Кристин Ламбрехт, се спротивставува на мерките, сметајќи дека воведувањето на задолжителен негативен ПЦР-тест е "несоодветна мерка", со оглед на моменталната епидемиолошка состојба во земјата каде се уште е релативно ниска инциденцата на болеста во споредба со првата четвртина од оваа година. Сепак, таа препорачува угостителите во Германија да отвораат ресторани само за гости кои биле целосно вакцинирани. Здружението на германски угостители "Дехога" остро ја осуди оваа идеја.