(Видео) Величествено шоу во чест на Ганди на "Бурџ калифа" во Дубаи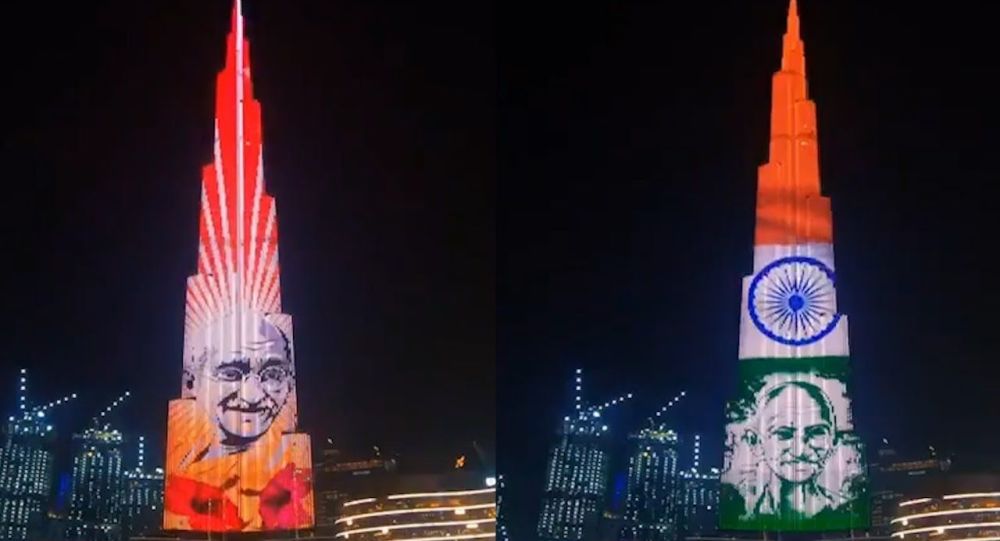 Највисокиот облакодер во светот се покажа во целата своја величественост по повод 150-годишнината од раѓањето на Махатма Ганди со волшебно аудиовизуелно шоу во средата, пренесува "Спутник".
Видео од облакодерот "Бурџ калифа" во Дубаи, осветлен со живописни бои и слики на Махатма Ганди заедно со националното знаме на Индија, користејќи врвна проекција и ласерска технологија, ја воодушеви јавноста.
بطريقة لطيفة ، يمكنك هز العالم-غاندي. نضيء #برج_خليفة إحياءًا لذكرى المهاتما غاندي في ذكرى ميلاده المائة والخمسين

In a gentle way, you can shake the world.- Gandhi. #BurjKhalifa lighting up in memory of Gandhi's 150th birth anniversary pic.twitter.com/JJFRiXv9pH

— Burj Khalifa (@BurjKhalifa) October 2, 2019
Облакодерот ја одбележа 150-годишнината од раѓањето на Ганди, познат како татко на нацијата во Индија. Неговиот роденден беше прославен во целиот свет за да го одбележи неговото наследство – Движењето за независност на земјата преку ненасилни средства.
Настани беа организирани и во многу други делови на светот вклучувајќи ги Маврициус, Саудиска Арабија, Либан, Мјанмар, Швајцарија и Индија.
©Makfax.com.mk Доколку преземете содржина од оваа страница, во целост сте се согласиле со нејзините Услови за користење.

Реконструкција на катастрофата: како се случи експлозијата во Бејрут што го шокираше светот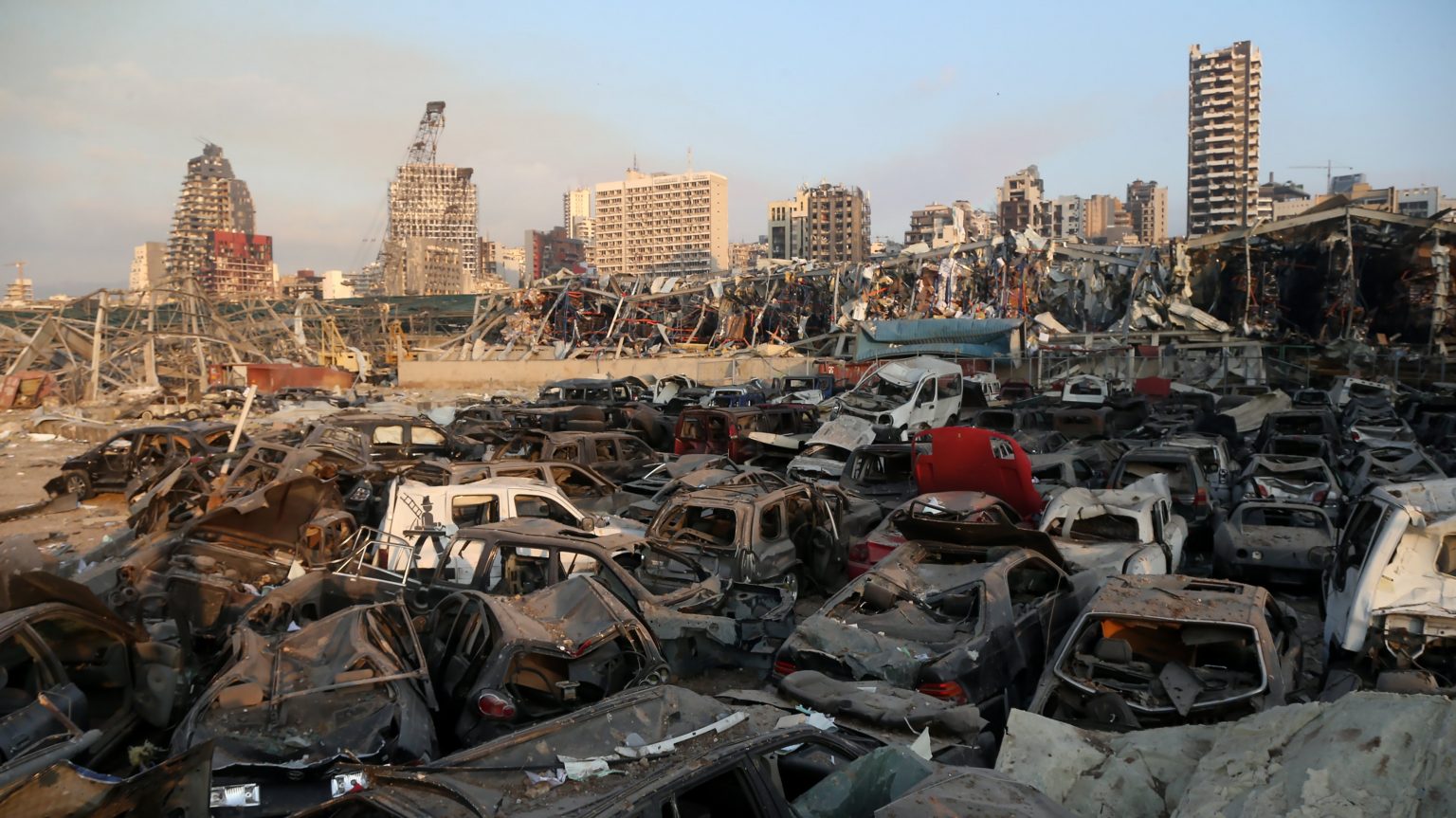 Силата на експлозијата што ја зафати либанската престолнина го шокираше светот. Повеќе од 300.000 луѓе останаа без покрив над главата, а најмалку 130 загинаа, додека илјадници се повредени во експлозијата во магацин со опасни материи во Бејрут.
Како дојде до експлозијата?
Околу 18 часот по локално време во вторникот, 4 август, жителите на Бејрут биле шокирани кога забележале голем пожар во  пристаништето, чиј пламен бил видлив од далеку.
Првите извештаи зборуваат за послаби звуци на експлозија кои доаѓале од магацин во пристаништето, а чадот полека се кревал кон воздухот.
Се верува дека во магацинот имало пиротехника, а беа објавени и видеа од местото на настанот кои ги прикажуваат пламените во различни бои. Се претпоставува дека првата мала експлозија се случила таму. Пожарот можел да избувнал поради пиротехнички средства и други експлозивни материи.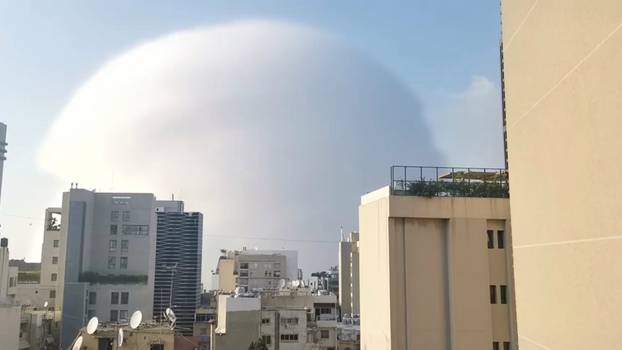 Некаде 30 секунди по првата експлозија, се случил огромен бран експлозии коишто го уништија половина од градот. Над градот се кренал огромен портокалова облак од чад. Некои стравувале дека се случила нуклеарна експлозија.
Бранот се раширил побрзо од брзината на звукот и уништил сè што се нашло пред него. Бил видлив со километри оддалеченост.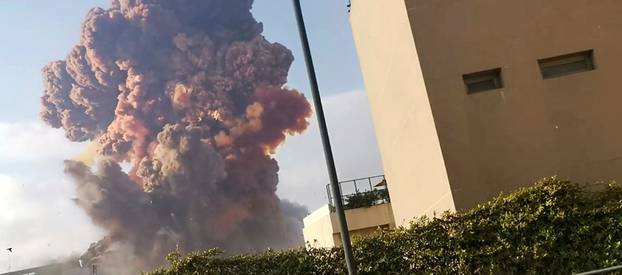 Фотографот кој ги снимил овие моменти се наоѓал на 2 километри од местото каде што се случила експлозијата. Најмногу е погодена областа во близина на пристаништето. Откорнати се покривите на магацини на стотици метри во сите правци. Во бетонските згради околу пристаништето направени се дупки. Експлозијата со разорна моќ урнала балкони, превртела автомобили, прозорците ги претворила во пепел во околината на магацинот. Стакло паѓало врз жителите кои излегле на улиците.
Експлозијата направила и голема дупка во земјата. Таа била со јачина како градот да го погодил земјотрес со јачина од 3,5 степени според Рихтеровата скала.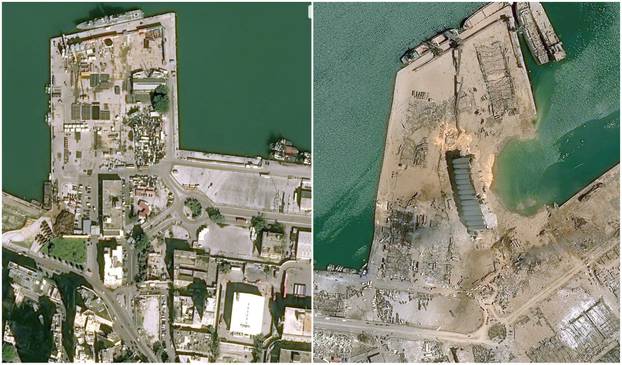 Сомнежи околу експлозијата
Многумина најпрво се сомневале дека експлозијата е поврзана со растечките тензии меѓу Израел и милитантната група Хезболах. Потоа, околу 20:30 часот по локално време, началникот на либанската внатрешна безбедност, Абас Ибрахим, изјави дека експлозијата се случила во делот на пристаништето каде што се пронајдени експлозивни материи, кои биле одземени од брод пред некое време и се чувани во магацин.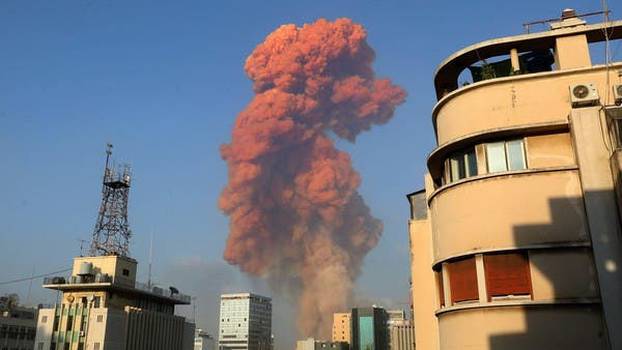 Сомневањата потоа се насочиле кон складиштата со жито каде што се чувала пченицата откако пристигнала во пристаништето. Силос кој е уништен во близина на местото на експлозијата, наводно, содржел 85% од резервите на жито во Либан, стратешки резерви на храна во земјата, којашто е опустошена од економскиот пад.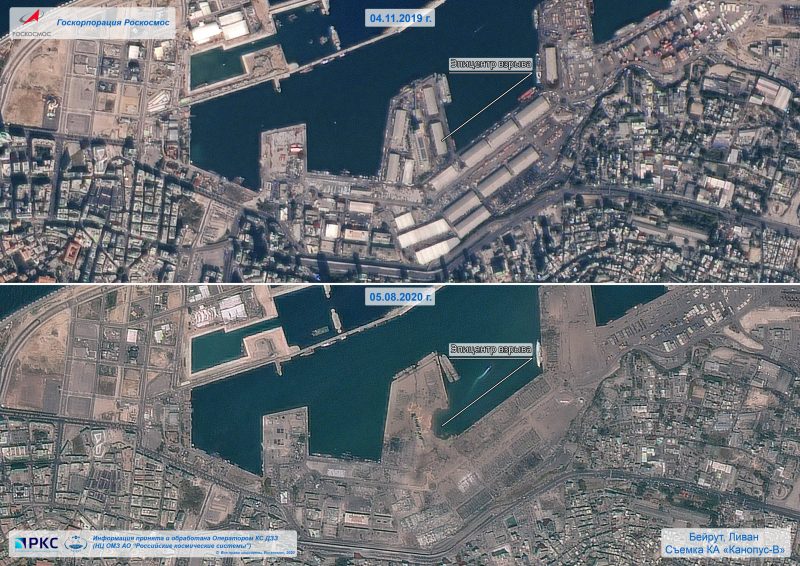 Подоцна беше објавено дека стаува збор за високоексплозивен материјал од околу 2.700 тони амониум нитрат, којшто се  користел за правење бомби, а бил складиран откако бил запленет на брод  во 2013 или 2014 година.
Многу експерти велат дека има знаци дека амониум нитратот ги предизвикал поголемите експлозии.
Локалните медиуми објавија дека либанскиот главен град изгледа како да го погодила најлошата апокалипса. И додека истрагата за тоа што точно се случило сè уште трае, експертите велат дека можело да биде и полошо.