(Видео) Вухан се бори со поплавите, загрозени милиони луѓе
Mилиони луѓе се загрозени од силните дождови и поплави коишто ја зафатија Кина, особено местата лоцирани на реката Јангцекјанг, а нивото на заштита од поплави е подигнато на втор степен.
#Wuhan in central #China's Hubei province raised its emergency response for flood control to level II starting from July 6 after heavy rains battered the city on Sunday, according to the city's flood control and drought relief headquarters. pic.twitter.com/NU9Y1PalR2

— ivan (@ivan8848) July 6, 2020
Многу пороен дожд паѓа веќе два дена во Вухан и околината, а во некои делови, паднаа дури 250 милиметри дожд за 24 часа, или 250 литри на метар квадратен, објави "Ксинхуа". На многу места, реките го преминале нивото на одбрана од поплави, а во Вухан се борат да го спасат градот од поплавување.
#Wuhan. 武汉武昌虎泉,保利华都 pic.twitter.com/44nyH8kLEq

— Jennifer Zeng 曾錚 (@jenniferatntd) July 5, 2020
Според "Ксинхуа", се очекува врнежите да продолжат не само во Вухан, туку и во многу други градови во Кина, кои се во опасност од поплавување, а милиони луѓе се загрозени.
Најризично е во провинцијата Хубеи, јаде главен град е Вухан, кој до неодамна беше најтешко погоден од коронавирусот. Како што сметаат во СЗО, пандемијата зибувнала токму во овој град , во кој имаше речиси 3.900 починати.
©Makfax.com.mk Доколку преземете содржина од оваа страница, во целост сте се согласиле со нејзините Услови за користење.

Лидерите на ЕУ в четврток ќе разговараат за вакцини за Западен Балкан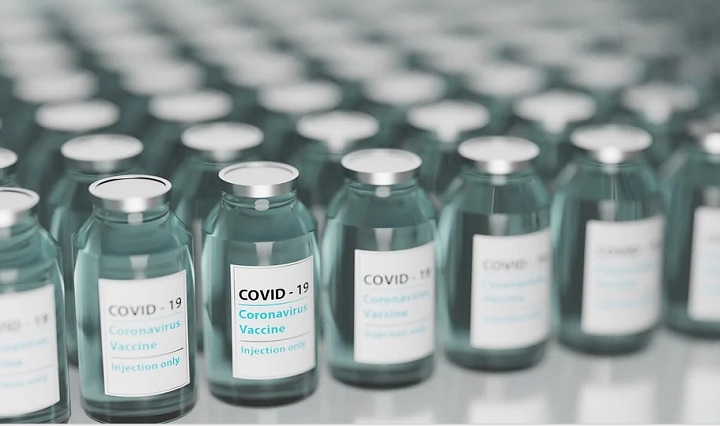 Набавката на вакцини за Западен Балкан ќе биде една од темите на состанокот на лидерите на членките на Европската унија (ЕУ), што ќе се одржи в четврток, објави Брисел.
Претседателот на Европскиот совет, Шарл Мишел, истакна дека лидерите на ЕУ треба да разговараат за соработката со трети земји во врска со вакцините.
"Ќе видиме како можеме да им помогнеме на нашите партнери во соседството и пошироко", рече Мишел, пренесува Танјуг.
Во писмото со покана до лидерите на земјите-членки на ЕУ, во пресрет на видео-конференцијата закажана за четврток во 18 часот, Мишел наведува дека на состанокот ќе се разговара и за кампањата за вакцинација во рамките на Унијата.
"Забрзувањето на вакцинацијата низ ЕУ е наш апсолутен приоритет", рече Мишел.
Покрај дискусијата за набавка и дистрибуција на вакцини низ ЕУ и во соседството, Мишел објави и разговори за сертификати за вакцинација.
"Ќе разговараме за соодветноста на заедничкиот пристап кон сертифицирање, како и, доколку е потребно, околностите под кои може да се користат ваквите сертификати", рече Мишел.
Тој оцени дека моменталната состојба со заразата со Ковид-19 во Европа бара голема претпазливост.
Мишел повика, покрај почетокот на вакцинацијата, да се продолжи со обемно тестирање и следење на контактите, но и да се овозможи прекугранично движење во рамките на ЕУ.