(Видео) Директор на болница во Тунис плаче затоа што нема повеќе кислород за болните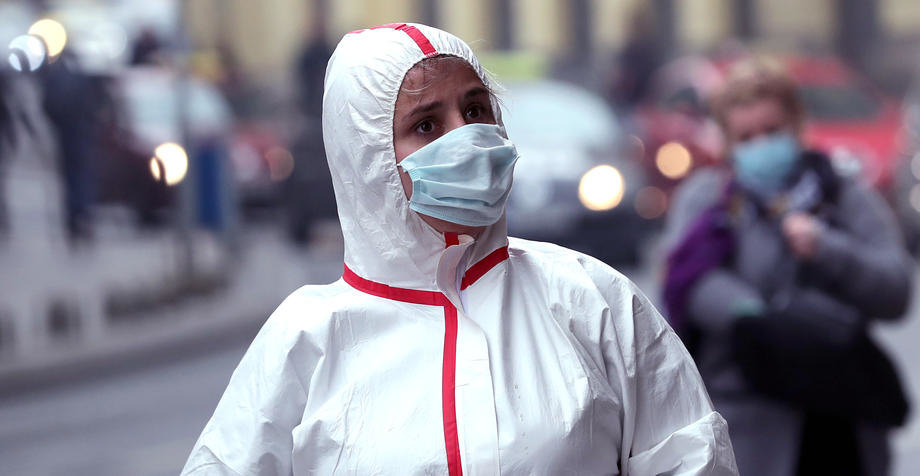 На социјалните мрежи се појави видео направено во Тунис, кое покажува колку е лоша епидемиолошката состојба во арапските земји.
На видеото, кое го пренесуват светските агенции, се гледа директорот на локална јавна болница во Матеура, кој плаче за време на телефонскиот повик во моментот кога добил информација дека нема да добие нови залихи на медицински кислород за своите пациенти.
The director of the local public hospital of Mateur (NW of #Tunisia) is literally crying. They're running out of oxygen. There is a nationwide shortage of medical oxygen. The reserves of many hospitals can barely cover the next hours. pic.twitter.com/bnplRg6Fme

— Mohamed-Dhia Hammami – محمد ضياء الهمامي (@MedDhiaH) July 18, 2021
Тунис, каде што бројот на заразени ги собори сите рекорди, се соочува со општ недостиг на кислород, а домашното производство не е во можност да одговори на значително зголемената побарувачка.
Во многу болници, резервите се при крај и се доволни само за неколку часа, што значи скоро сигурна смрт за многу пациенти кои се борат со пневмонија предизвикана од коронавирусот.
Тунис на тој начин се соочува со индиското сценарио, каде стотици луѓе починаа поради општ недостаток на кислород по што следеше најтешкиот удар од Ковид-19 пандемијата во таа земја.
©Makfax.com.mk Доколку преземете содржина од оваа страница, во целост сте се согласиле со нејзините Услови за користење.

Османи во Њујорк положи цвеќе на Меморијалниот музеј за 11-ти септември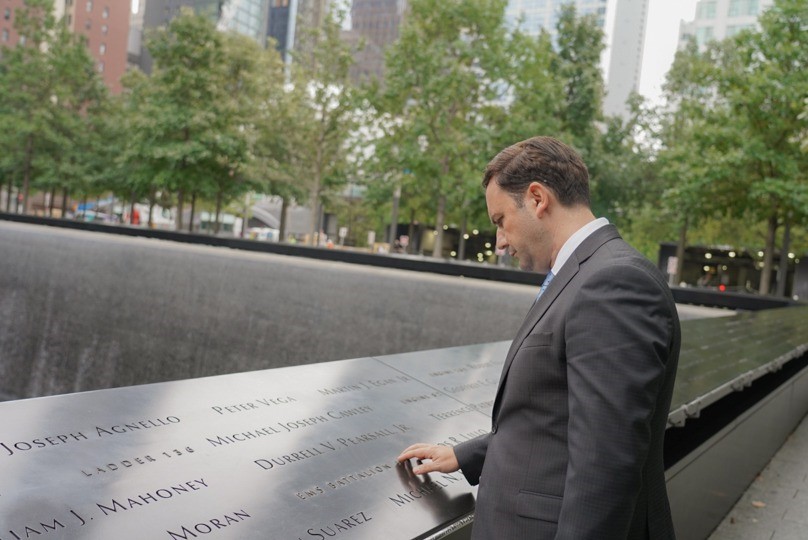 Министерот за надворешни работи, Бујар Османи за време на посетата на Њујорк во рамките на неговото учество на 76 заседание на Генералното Собрание, го посети Националниот меморијален музеј за 11 септември, каде положи свежо цвеќе во сеќавање на жртвите од терористичкиот напад од 2001 г. Споделувајќи ја тагата за загубените човечки животи, Османи изрази сочувство кон загинатите и нивните семејства, како и поддршка за САД и американскиот народ.
"На 20 годишнината од овој трагичен настан, Република Северна Македонија силно ги поддржува заложбите на меѓународната заедница за зачувување на универзалните цивилизациски вредности – мирот, безбедноста, демократијата и укажува на потребата од споделена солидарност со сите жртви од тероризмот во светски рамки", истакна Османи при посетата на Меморијалниот музеј.
Во рамки на 76-тото заседание на Генералното Собрание, министерот Османи учествуваше на повеќе министерски состаноци и сесии организирани во рамките на Обединетите нации. Османи учествуваше на Министерскиот состанок на Заедницата на демократии, организиран од Романија во својство на претседавач. Како единствена членка од Западен Балкан на Заедницата на демократии, министерот Османи во своето обраќање укажа дека земјата стои силно зад демократските принципи и вредности.
Министерот Османи учествуваше и на Министерскиот состанок на Алијансата за мултилатеризам, организиран од министрите за надворешни работи на Германија и Франција, каде беа разменети мислења за ефективниот мултилатеризам, што претставува приоритет и за Северна Македонија. Во таа насока, Османи укажа дека земјата како активен чинител на меѓународната заедница ќе продолжи со таквата заложба и за време на претседавањето со ОБСЕ во 2023 година.
Во рамките на Генералното собрание на ООН, министерот Османи имаше обраќање и на Конференцијата за поддршка на влегување во сила на Договорот за сеопфатна забрана за нуклеарни тестирања, каде ја истакна значајноста на споменатиот договор како столб за нуклеарно разоружување и непролиферација.
За време на посетата на Њујорк, министерот Османи заедно со неговиот филипински хомолог, Теодоро Л. Локсил, потпишаа Заедничко комунике за воспоставување билатерални односи меѓу Република Северна Македонија и Република Филипини, што претставува 181-ва земја со која имаме воспоставено дипломатски односи. Денес на агендата на Министерот Османи е предвидена и билатерална средба со Генералниот секретар на Обединетите нации, Антонио Гутереш, како и средби со негови хомолози од воневропските земји, меѓу кои и Сингапур.