(Видео) Експерт од Оксфорд: Животот ќе се врати во нормала до пролет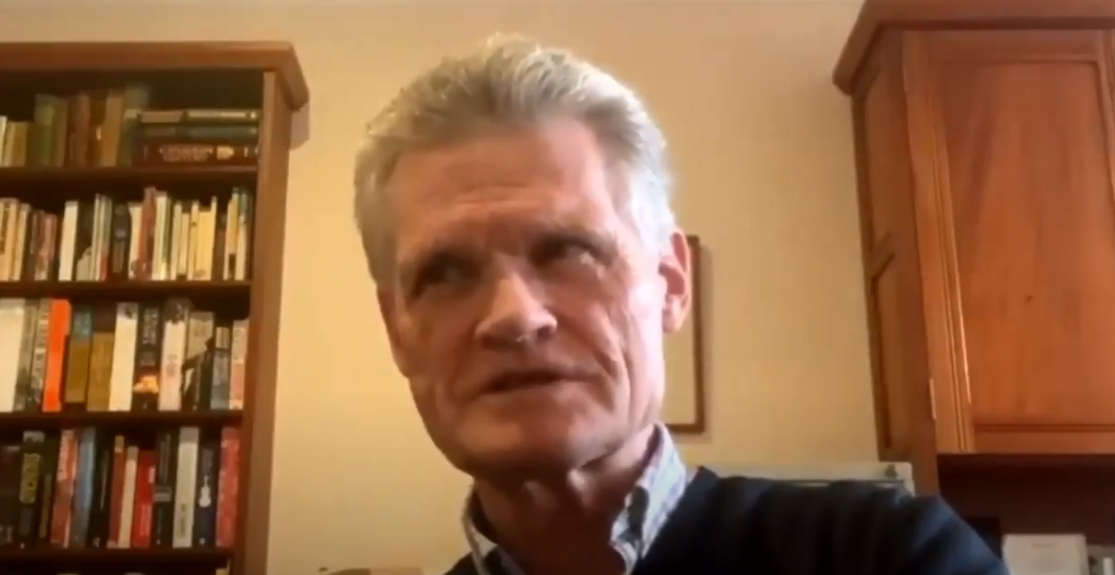 Во целиот свет владее воодушевување откако "Фајзер" вчера објави дека нивната вакцина против коронавирус е ефикасна 90 проценти.
Ефективноста на вакцината е многу поголема отколку што научниците се надеваа во тоа време и може да означи пресвртница во епидемијата на коронавирус.
Џон Бел, професор по медицина на Универзитетот во Оксфорд, кој работи на развој на вакцината на АстраЗенека, рече дека тимот на "Фајзер" покажал чудесно ниво на ефикасност и дека тоа значи дека светот може да се врати во нормала на пролет.
" Јас сум првиот што ќе го кажам тоа, но ќе го кажам тоа самоуверено. Животот ќе се врати во нормала до пролетта, да, да, да", изјави Бел за Би-би-си.
" Јас сум прилично оптимист дека ќе имаме доволно вакцинирање во првиот триместар за да започнат работите да изгледаат многу понормално до пролетта отколку што се сега", рече тој.
И професорот Питер Хорби од Универзитетот во Оксфорд рече дека овој момент изгледа важен и поттикнува оптимизам.
"Ми олесна кога ги видов резултатите. Ова е добар знак и ми изгледа како пресвртница", рече Хорби.
Вакцината со работно име BNT162b2 за првпат беше развиена од компанијата "Бионтех" со седиште во Мајнц, веќе во средината на јануари, како дел од нејзиниот проект "Брзина на светлината".
Клучната, трета фаза од истражувањето започна во јули во различни земји.
Потенцијалната вакцина досега е тестирана на повеќе од 43.000 учесници со различен статус, од кои 38.955 добиле втора доза на 8-ми ноември. Вакцината станува ефективна седум дена по втората доза.
Компаниите не објавија прецизни податоци за тоа колку точно учесници се разболеле по приемот на вакцината, но ефективноста од 90 проценти е далеку поголема од ефективноста од 50% што ја бара ФДА за вакцината коронавирус.
" Повеќе од осум месеци од почетокот на пандемијата, најлошата во последните повеќе од еден век, веруваме дека последната фаза претставува значаен чекор напред за светот во борбата против ковид-19", рече извршниот директор на "Фајзер", Алберт Бурла.
Според предвидувањата, двете компании би можеле да испорачаат до 50 милиони дози вакцини ширум светот до крајот на годината и до 1,3 милијарди дози во 2021 година.
Студијата за првата фаза од клиничкото испитување на вакцината покажа дека сите групи добро ја толерирале вакцината, со почеток на умерена температура кај помалку од 20 проценти од испитаниците, како што и се очекувало.
Учесниците во испитувањето на вакцините ќе продолжат да се следат уште две години по приемот на втората доза. За тоа време, научниците се надеваат дека ќе утврдат колку е ефикасна вакцината не само во спречување на развој на ковид-19, туку и колку е ефективна во спречување компликации кај пациентите кои се веќе заразени.
" Ова е голем ден за науката и човештвото", рече извршниот директор на "Фајзер", во заедничката изјава на двете компании.
Собирањето податоци за безбедноста на вакцината ќе трае до третата недела од ноември, објави "Фајзер".
©Makfax.com.mk Доколку преземете содржина од оваа страница, во целост сте се согласиле со нејзините Услови за користење.

(Видео) Папата падна по скали додека се качуваше на авион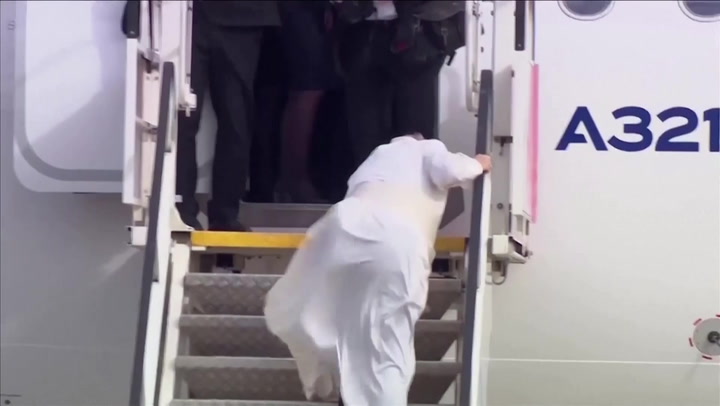 Папата Франциск се сопна на скалите додека се качуваше на авион во Грција.
На видео објавено на интернет се гледа како 84-годишникот се качува по скалите, а потоа забавува пред да го изгуби стапалото.
The Pope loses his footing as he ascends the steps to the plane after his trip to the nearby neighbouring countries.

Watch more videos from Sky News: https://t.co/WOmNhIQHZQ pic.twitter.com/h5IK9CvA6U

— Sky News (@SkyNews) December 6, 2021
На 4 декември католичкиот папа пристигна во тридневна посета на Грција, чија цел беше да ги зближи Римокатоличката и Источната православна црква. Христијанството се подели во 1054 година во она што е познато како Голем раскол.
За време на својата проповед, папата Франциск побара прошка во име на Римокатоличката црква за грешките што доведоа до нејзино распаѓање. Папата се осврна и на маките на мигрантите заглавени во Грција, опишувајќи го тоа како "ужасна модерна Одисеја".
Папата ги повика европските нации да се занимаваат со ова прашање, нагласувајќи дека тесните лични интереси и национализмот водат до катастрофални последици.
Во јули поглаварот на Светата столица беше подложен на тричасовна операција на дебелото црево, што предизвика шпекулации за неговото здравје.
Некои извештаи сугерираат дека тој би можел дури и да се пензионира како неговиот претходник, папата Бенедикт 16. Сепак, понтифот ги отфрли тие шпекулации, велејќи дека е во добра здравствена состојба и дека живее сосема нормален живот по операцијата.