(Видео) Експлозија во близина на воена база во Техеран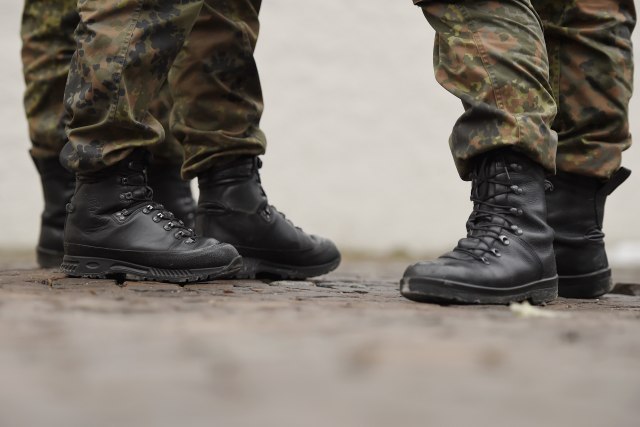 Експлозија на гас се случи во близина на воена база на истокот на Техеран, соопшти за агенцијата "Мехр" претставникот на Министерството за одбрана, Давуд Абди. Според него, нема никакви штети во воените објекти.
#BREAKING : A Massive Cyber Warfare? Power stations in #Iran exploding one by one!started in #Shiraz & now happened in east of #Tehran. Could be retaliation from Israel for cyber attack on their distillation units months ago. A lesson for #India too cyberspace is very important/n pic.twitter.com/5ZNnjp7lyb

— News Line IFE 🌈Live📡 (@NewsLineIFE) June 26, 2020
Службата за итни случаи успеала да го изгасне пожарот, кој бил предизвикан од експлозијата, наведува Спутник. На почетокот, агенцијата "Мехр" објави дека звукот, кој личел на експлозија, се слушнал источно од Техеран. Во исто време, забележан е голем портокалов облак.
©Makfax.com.mk Доколку преземете содржина од оваа страница, во целост сте се согласиле со нејзините Услови за користење.

Поранешен стражар во нацистички логор се соочува со пресуда пред германскиот суд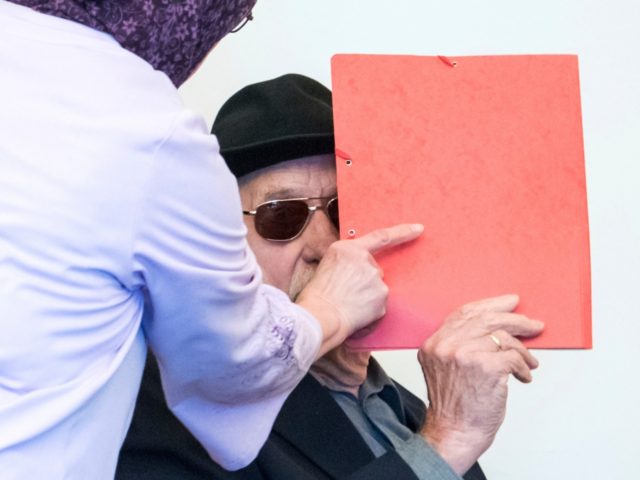 Завршните аргументи на обвинителството ќе бидат сослушани денеска на судењето на 93-годишниот поранешен нацистички стражар во концентрационен логор за соучесништво во убиството на повеќе од 5.000 лица за време на Втората светска војна, пренесува "Војс оф Америка".
Во она што би можело да биде еден од последните вакви случаи на преживеани нацистички чувари, Бруно Деј е обвинет за соучесништво во убиството на 2.230 лица додека работел во логорот "Штутхоф" во близина на тогашниот Данзиг, сега Гдањск во Полска.
Деј, кој се појави на суд во инвалидска количка, негира дека сноси вина за тоа што се случило во кампот. Неговата одбрана тврди дека тој не им се приклучил на СС доброволно пред да служи во логорот од август 1944 до април 1945 година, а таму бил назначен бидејќи поради проблеми со срцето не можел да биде во првите борбени редови.
Но, обвинителите тврдат дека неговото учество било клучно за убиствата бидејќи периодот додека бил во СС се совпаѓа со наредбата "Конечно решение" за системско истребување на Евреите преку гасни комори, изгладнување или непружање медицинска нега.
На Деј му се суди на Малолетнички суд затоа што тој во времето на злосторствата имал 17 или 18 години. На неговото сведочење во мај, Деј пред судот изјави дека сака да го заборави времето поминато во кампот.
"Не сакам да се потсетувам на минатото", рече тој пред трибуналот во Хамбург.
Судијката Ана Мејер-Геринг праша дали Деј разговарал со своите деца и внуци за времето кога бил чувар во "Штутоф".
"Не сносам никаква вина за тоа што се случи тогаш. Не придонесов ништо за тоа, освен тоа што чував стража. Но бев принуден да го сторам тоа, тоа беше наредба ", рече Деј.
Деј минатата година призна дека бил свесен за гасните комори во кампот и дека видел "прегладнети луѓе, луѓе кои страдале", но тврдел дека тој не е виновен.
Нацистите го основаа логорот "Штутхоф" во 1939 година, првично за приведување на полските политички затвореници. Но во него завршија 110.000 затвореници, вклучително и многу Евреи. Околу 65.000 луѓе умреа во кампот.
Деј, кој сега живее во Хамбург, станал пекар по војната. Оженет, татко на две ќерки, тој ги надополнувал своите приходи работејќи како возач на камион, а потоа и на одржување на зградите.
Тој влезе во фокусот на обвинителите по пресудата од 2011 година против поранешниот чувар на логорот "Собибор", Џон Демјанук, врз основа на тоа дека бил дел од нацистичката машинерија за убивање. Оттогаш, Германија се бори да ги осуди преживеаните припадници на СС по тој основ наместо за убиства или злосторства директно поврзани со обвинетиот.
Демјанук беше осуден за соучесништво во убиството на речиси 30.000 Евреи во логорот "Собибор". Тој почина чекајќи одговор на неговата жалба. Судот пресуди дека како чувар во кампот, тој автоматски бил вмешан во убиствата извршени во тоа време.
Случајот постави нов правен преседан и предизвика неколку понатамошни пресуди на нацистичките офицери, вклучително и онаа за "книговодителот на Аушвиц" Оскар Гронинг, кој почина на 96 години, пред да да биде затворен.