(Видео) Експлозија на гас срамни со земја зграда во Иран, има и загинати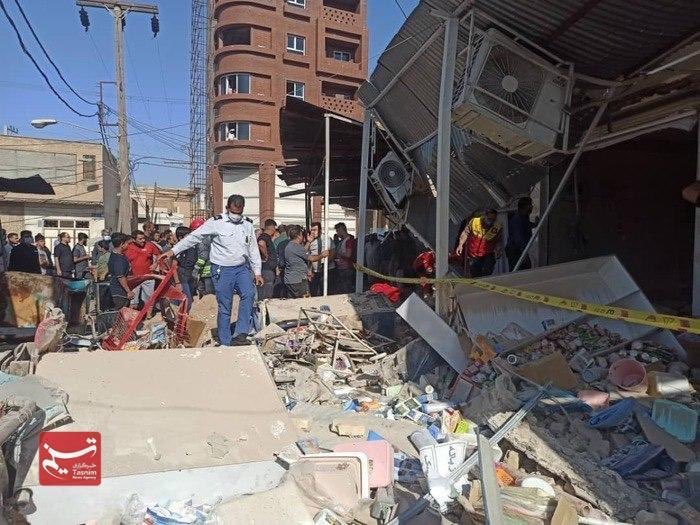 Најмалку три лица загинаа, а шест се повредени во експлозија на гас во Иран, пренесуваат светските медиуми.
#عاجل | مقتل اثنين وإصابة ستة آخرين على الأقل في انفجار غاز داخل أحد المنازل بالقرب من سوق العامري الشعبي بمنطقة #الأهواز جنوب #إيران، وما زال البحث جارياً لاكتشاف محاصرين تحت الأنقاض pic.twitter.com/WpX2Sc2IJu

— 24Live (@20fourLive) October 11, 2020
Инцидентот се случил во градот Ахваз, во провинцијата богата со нафта – Кузестан, во југозападен Иран.
Oct 11—Ahvaz, SW #Iran
Gas explosion in a house near a market has left at least three dead & six injured, according to reports from locals.

Nearby stores have been heavily damaged.

Search & rescue operations continue. pic.twitter.com/IeQoPFclgX

— Heshmat Alavi (@HeshmatAlavi) October 11, 2020
На видео снимката, која ја емитувала државната телевизија ИРИБ, се гледаат урнатините од зградата, која е срамнета со земја и спасувачки екипи кои трагаат по преживеани, пренесе Ројтерс.
©Makfax.com.mk Доколку преземете содржина од оваа страница, во целост сте се согласиле со нејзините Услови за користење.

(Видео) Од петок карантин во цела Франција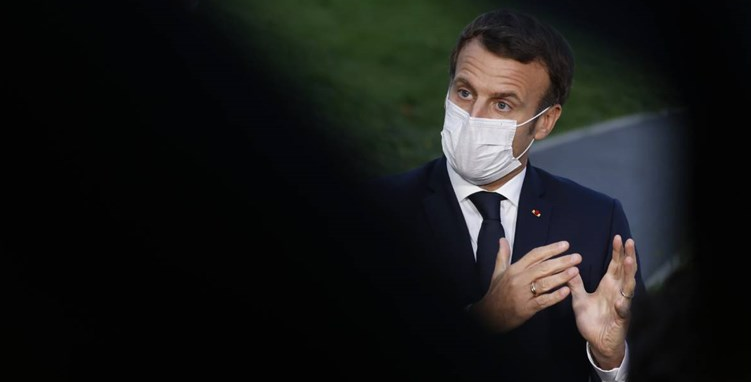 Францускиот претседател Емануел Макрон прогласи каратин од петок што ќе трае најмалку до 1 декември.
"Бранот се рашири низ цела Европа, несомнено ќе биде посилен и поубиствен од првиот"
"Вирусот циркулира со брзина што не ја предвидуваат ниту најпесимистичките прогнози", рече Макрон на почетокот на своето обраќање. Тој рече дека сите француски региони се во црвено.
"Бранот ја зафаќа цела Европа. Дали сторивме сè како што треба? Не. Но, направивме се што можеме. Нашата стратегија, со оглед на информациите што ги имавме, беше вистинската".
Тој рече дека Франција е преплавена од втор бран "кој несомнено ќе биде помоќен и поубиствен од првиот". Изрази увереност дека 9000 пациенти ќе бидат на интензивна нега до средината на ноември, што би значело дека капацитетите ќе бидат речиси полни.
"Вирусот ги погодува сите генерации", рече Макрон, нагласувајќи дека задачата е да се заштитат оние кои обезбедуваат грижа за болните.
"Треба да ја заштитиме економијата", рече Макрон, додавајќи дека рамнотежата е важна, меѓутоа, ништо не е поважно од човечките животи.
"Франција никогаш нема да усвои стратегија на колективен имунитет. Оваа опција ќе доведе до скоро 400.000 дополнителни смртни случаи", рече францускиот претседател.
Карантин од петок, на луѓето ќе им биде дозволено да го напуштат домот само од оправдани причини
Макрон прогласи карантин, почнувајќи од петок. Според новите мерки, на луѓето ќе им биде дозволено да ја напуштаат куќата само заради неопходни обврски, работа или од здравствени причини. Во секој од овие случаи, луѓето ќе мора да пополнат образец за да го оправдаат напуштањето.
Карантинот вклучува и забрана за собирање.
Училиштата ќе останат отворени, како и градинките.
Макрон објасни дека карантинот ќе трае најмалку до 1 декември. Тој се надева на вакцина во текот на летото, повикувајќи се на проценки на научници.
"Имам доверба во нас. Ќе се издигнеме уште еднаш и ќе бидеме обединети. Да живее Република и да живее Франција", го заврши Макрон своето телевизиско обраќање во живо.
Најавата на Макрон за карантин доаѓа по рекордните бројки на заразени во земјата.