(Видео) Емиратите ја испратија првата ракета во мисија на Марс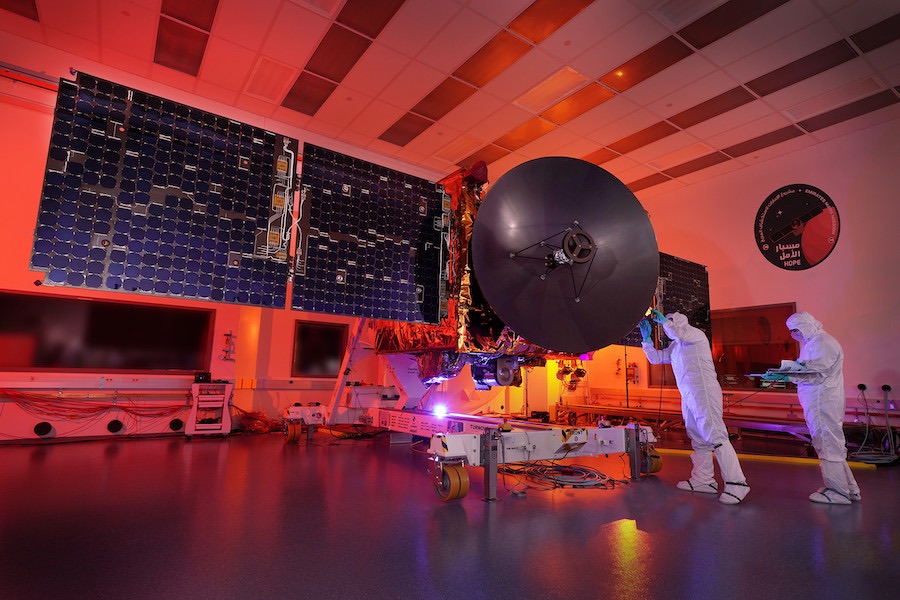 Обединетите Арапски Емирати денеска ја лансираа својата прва мисија на Марс од космодромот во Јапонија со помош на јапонска ракета, што е прва меѓупланетарна мисија на арапска земја, пренесува веб-страницата "Спејсфлајт нау".
Лансирањето на ракетата наречена "Хоуп" или "Ал Амал" од вселенскиот центар "Танегашима", на мал остров на југот на Јапонија, првично беше планирано за минатата среда, но беше одложено поради лошите временски услови.
Ракетата на својата седуммесечно патување ќе носи инструменти за проучување на горното ниво на атмосферата и следење на климатските промени на Марс, а околу оваа планета треба да кружи најмалку две години.
Сондата носи дигитална камера за снимање на површината на Марсија, песочните невремиња и ледените облацикако  и спектрометри за мерење на состојките на повеќе нивоа од атмосферата на планетата.
Check out a replay of the H-2A rocket firing into a clear morning sky over the picturesque Tanegashima Space Center in Japan with the UAE's #HopeMarsMission.

Seconds later, a vapor cone appears around the launcher as it exceeds the speed of sound. https://t.co/xxyCmibQGt pic.twitter.com/1CfHYek8AP

— Spaceflight Now (@SpaceflightNow) July 19, 2020
Обединетите Арапски Емирати наведуваат дека на овој начин, за првпат, ќе може да се добие целосен увид во атмосферата на Марс во различни периоди.
"Мисијата на ОАЕ чини 200 милиони долари. Станува збор за меторолошки сателит и тоа е единствената цел на мисијата. Сакаме да утврдиме каква улога игра времето на Марс во атмосферската загуба, тоа е другиот дел од мисијата", рече водечкиот научник во мисијата и министер за напредни науки, Сара ал-Амири.
Обединетите Арапски Емири досега лансираа три набљудувачки сателити, но ниту еден не излегол од орбитата на Земјата.
Јапонија има своја мисија на Марс, која е планирана за 2024 година.
©Makfax.com.mk Доколку преземете содржина од оваа страница, во целост сте се согласиле со нејзините Услови за користење.

Вучиќ: За 72 часа Србија ќе биде втора во Европа и петта во светот според стапката на вакцинација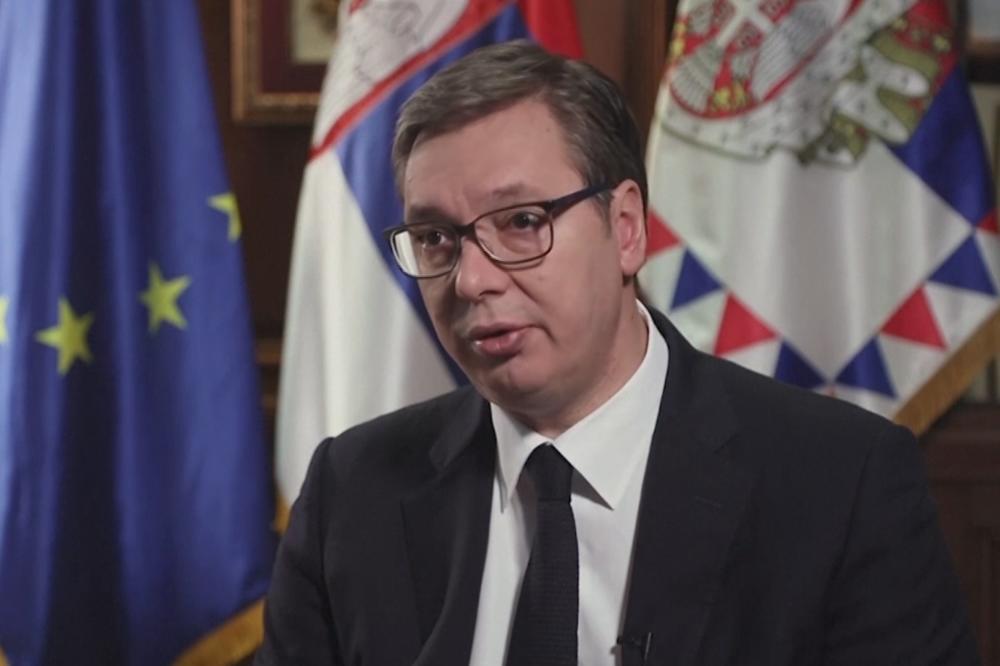 Србија во моментов е четврта во Европа според стапката на вакцинација, верувам дека во следните 72 часа ќе бидеме втори во Европа, а во исто време ќе можеме да достигнеме дури петто место според стапката на вакцинација во светот, изјави вечерва српскиот претседател Александар Вучиќ.
" Пред нас се Велика Британија, Малта и Данска. Верувам дека за 48 часа, односно 72 часа, ќе ги претекнеме 2 и 3 и дека ќе бидеме втори. Верувам дека можеме да бидеме 5-то место во светот, сега сме на 9. Јас им честитам на граѓаните на Србија и на фактот дека се искачивме високо однос на економијата и заштитата на здравјето на нашите граѓани" реч Вучиќ.
" И денес имаме над 42.000 лица кои се вакцинирани. Речиси е невозможно да се набави вакцина. Потпишавме договор и добивме помалку вакцини, сè што добивме беше заради нашата снаодливост и затоа што се подготвивме однапред" додаде Вучиќ.
Тој истакна дека имаат зачувани вакцини за ревакцинација и дека доколку ова темпо продолжи, вакцини " имаме за уште седум, осум дена".
" Сите оние кои примиле или ќе примат, имаме зачувана вакцина за ревакцинација. Сигурен сум дека ќе обезбедиме уште една количина вакцини, една доза од 100.000 вакцини. Не можам да ви кажам ништо повеќе сега. Ќе продолжиме со тоа, се бориме со сè, чекаме одговор од Русија, проблемот е заради нив, тие имаа проблем во некои фабрики. Ќе го повикам и кинескиот премиер ако е потребно …" нагласи Вучиќ.