(Видео) Жестоки борби во Нагорно-Карабах, светските лидери бараат прекин на огнот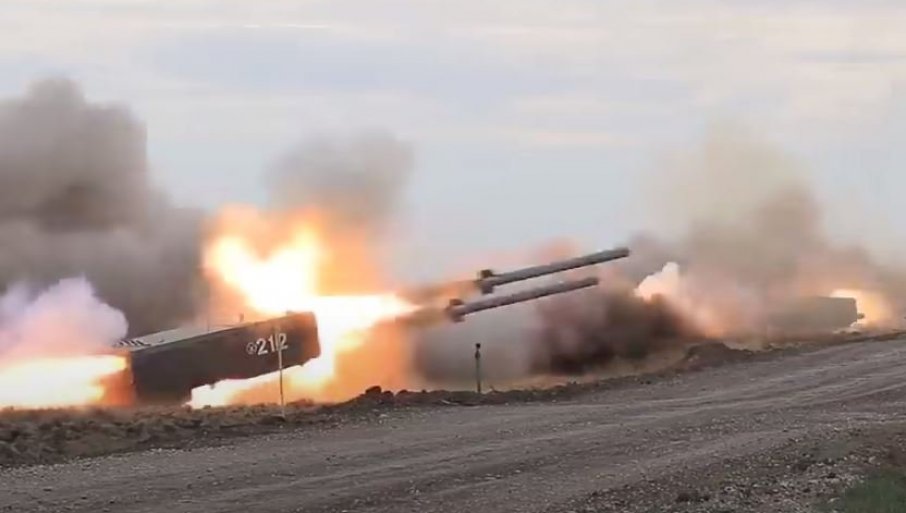 Голем судир меѓу Ерменија и Азербејџан избувна во регионот Нагорно-Карабах. ООН повика на итен прекин на огнот.
Москва, Вашингтон и Брисел бараат итен крај на конфликтот, а Анкара ја обвинува Ерменија и најавува целосна поддршка за Азербејџан.
Двете страни распоредија тешка артилерија во областа, соопшти ерменското Министерство за одбрана.
Today at around 07:30, horrified by their huge manpower and equipment losses, the adversary used the #TOS heavy artillery system at the south-eastern direction. The #Armenia'n side doesn't have any losses from the shelling. pic.twitter.com/htk1IC3l8J

— MoD of Armenia 🇦🇲 (@ArmeniaMODTeam) September 28, 2020
Портпаролот на тоа Министерство, Артсрун Ованисјан, на својот "Фејсбук" напиша дека борбите продолжиле во текот на ноќта и дека вооружените сили на Ерменија постигнале значителен успех и немало прекин на огнот, пренесува ТАСС.
Ерменската страна објави видео, на кое се гледа соборениот дрон на азербејџанските вооружени сили.
Од друга страна, Министерството за одбрана на Азербејџан објави дека ерменските сили утрово го погодиле градот Тертер во Азербејџан, во близина на регионот Нагорно-Карабах, и предупредија дека ќе бидат преземени реципрочни мерки.
Ерменската страна тврди дека 17 ерменски војници биле убиени и над 100 ранети во конфликтите во регионот Нагорно-Карабах. Претходно, од Азербејџан беше објавено дека Ерменија претрпела големи загуби на првиот ден од контраофанзивата на азербејџанската армија – над 550 мртви и ранети.
Конечниот број на жртви од двете страни сè уште не е утврден.
©Makfax.com.mk Доколку преземете содржина од оваа страница, во целост сте се согласиле со нејзините Услови за користење.

Харвард: Ризикот од Ковид-19 во авион е многу помал отколку во ресторан или продавница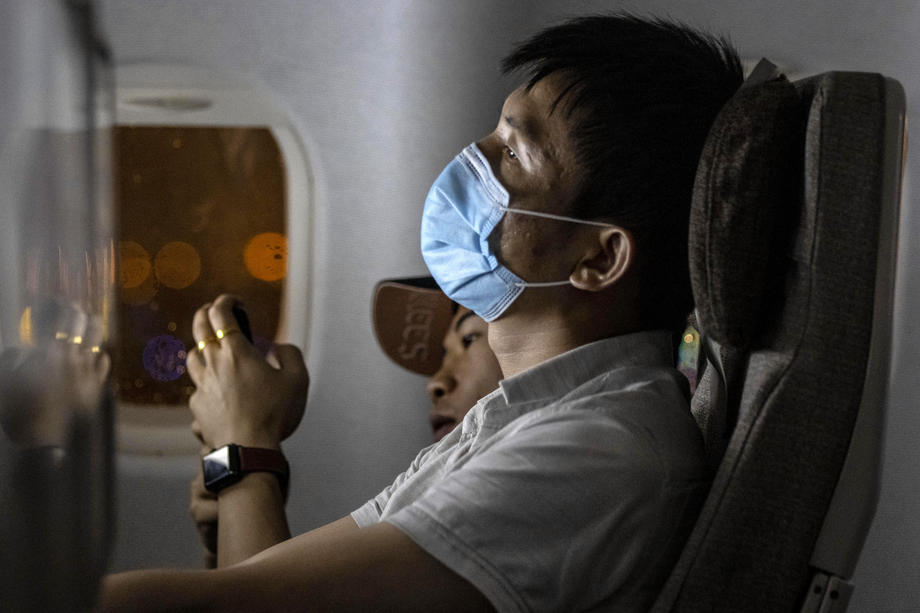 Ризикот од зараза со коронавирус во авион со безбедносни мерки е многу мал, многу помал отколку во продавниците или рестораните, објави Харвард.
Извештајот покажува дека ризиците "можат да се намалат на многу ниско ниво преку комбинација на мерки за контрола на инфекцијата".
Истражувањето е финансирано од групацијата "Ерлајнс фор Америка", која ги обединува авиокомпаниите и производителите на авионска опрема, во време кога американските компании бележат месечни загуби од милијарди долари поради пад на сообраќајот за 65 проценти поради коронавирусот.
Истражувањето открило дека откако авиокомпаниите воведоа задолжително носење маски, го интензивираа чистењето и го сменија процесот на качување и излегување од авионите има многу малку докази за зараза на летовите.
За авионите се вели дека имаат системи за вентилација кои го менуваат воздухот во просек на секои две до три минути, отстранувајќи 99 проценти од честичките со големина на коронавирус.
Научниците исто така истакнуваат дека маските значително го намалуваат ризикот од пренесување на болести. Американскиот центар за контрола и превенција на болести препорача патниците и членовите на екипажот да носат маски и во авионите и на аеродромите за да спречат ширење на Ковид-19.
Резултатите од студијата се совпаѓаат со наодите на студијата на Министерството за одбрана на САД објавена претходно овој месец, која исто така покажа дека ризикот од инфекција при летање е многу мал.