(Видео) Иранскиот режим убивал демонстранти, објавени возенемирувачки снимки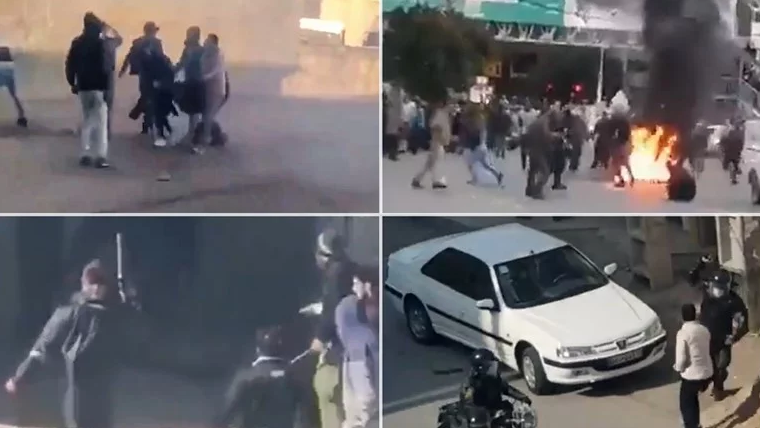 На масовните протести во Иран, поттикнати од намалувањето на субвенциите за гориво, безбедносните сили убиле најмалку 143 демонстранти, според информациите што од теренот ги собрала организацијата "Амнести интернешнл".
Во извештајот се нагласува дека речиси сите смртни случаи се резултат на употреба на огнено оружје и дека вистинскиот број на загинати лица е веројатно многу поголем – околу 350, пишува "Вајс њуз".
Меѓутоа, иранскиот режим ја негира оваа бројка и тврди дека загинале само мал број луѓе, вклучително и припадници на безбедносните сили убиени од демонстрантите.
Министерот за внатрешни работи исто така рече дека во протестите, во кои учествувале околу 200 илјади луѓе, запалени биле 731 банка, 140 владини канцеларии, 70 бензински пумпи и нападнати повеќе од 50 бази на безбедносните сили.
نمی‌دانم کدام شهر است و مربوط به چه روزی است اما این جنگ است. جنگ مردمی بی‌سلاح و بی‌دفاع که بر حکومتی نامردمی شوریده‌اند و جنگ حکومتی مسلح، نامشروع و سرکوب‌گر علیه مردمش. pic.twitter.com/98oh9Mo2Op

— shahed alavi (@ShahedAlavi) November 18, 2019
Исто така, значајно е тоа што за време на протестите властите го исклучија пристапот до интернет речиси во целата земја спречувајќи ги демонстрантите и активистите да објават што се случува во земјата и да известуваат за загинатите и повредените. Блокадата траеше пет дена.
#BREAKING: This horrific video was leaked now shows Police of #Iran's Islamic Regime constantly shooting at an injured & unarmed protester & then beating him with metal bar in-order to arrest him during the second day of #IranProtests in #Gorgan! The protester died later. pic.twitter.com/4yljMYgSG4

— Babak Taghvaee (@BabakTaghvaee) November 24, 2019
Но, кога протестите беа задушени и минатата недела почна да се враќа интернет-врската, од земјата почнаа да пристигнуваат потресни снимки што ги потврдуваат тврдењата на активистите: иранската полиција, војската и паравоени сили пукале врз невооружени демонстранти и убиле голем број од нив.
⚡️بهترین روایت سرکوب

حمله وحشیانه نیروهای سرکوبگر به شهروندانی که اعتراض مسالمت‌آمیز کردند.
تهران، ستارخان، آبان ۹۸#تظاهرات_سراسری #اعتراضات_سراسری #IranProtests pic.twitter.com/1FIbdvgr3F

— Human Rights In Iran (@ir_humanrights) November 22, 2019
©Makfax.com.mk Доколку преземете содржина од оваа страница, во целост сте се согласиле со нејзините Услови за користење.

Босна и Херцеговина со најлоша статистика во Европа за починати од ковид на милион жители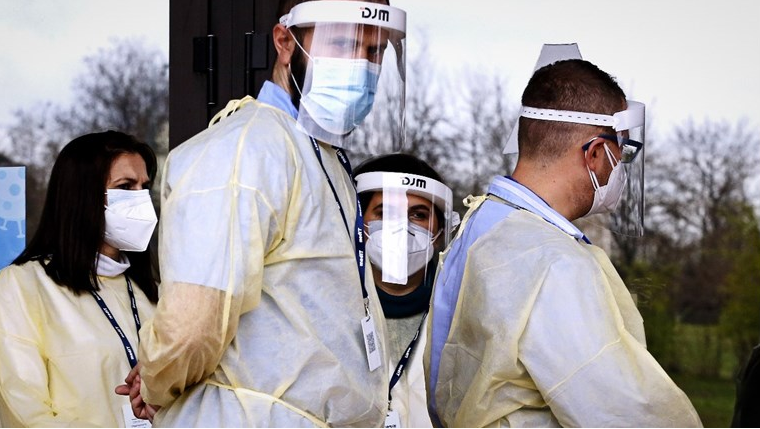 Босна и Херцеговина стана најлошата европска земја по смртност од ковид на милион жители.
Според статистичките податоци обезбедени од Worldometers, БиХ достигнала 3.134 смртни случаи на милион жители, што е повеќе од Унгарија која е на второто место, а има 3.128 смртни случаи на милион жители.
Пред БиХ на светско ниво е само Перу со 5.934 смртни случаи на милион жители.
Worldometers додава дека Босна и Херцеговина досега имала 225.857 случаи на инфекција, а 10.203 луѓе починале.
Закрепнале 192.218 пациенти, а биле извршени вкупно 1.188.929 тестови. Во моментов има 23.436 активни случаи.
Властите во БиХ апелираат до граѓаните да се придржуваат кон мерките и упатствата, поради страв од четврти бран, а луѓето постојано се повикуваат да се вакцинираат.