(Видео) Италијанската полиција употреби водни топови, солзавец и шок-бомби потив демонстрантите во Рим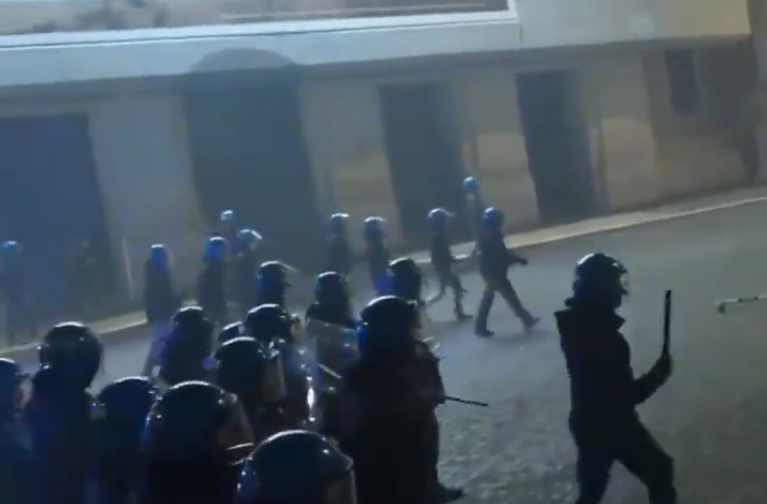 За време на протестот на екстремната десница во Рим против мерките воведени за спречување на ширењето на епидемијата од новиот коронавирус, дојде до судир меѓу демонстрантите и припадниците на безбедносните сили, пренесува РТ.
Десничарските екстремисти повторно се собраа во знак на протест против рестриктивните мерки за сузбивање на епидемијата на плоштадот Попол негодувајќи поради полицискиот час што беше воведен од саботата кон неделата.
Преземајќи опсежни безбедносни мерки на и околу плоштадот, безбедносните сили ги контролираа патиштата што водат до кабинетот на премиерот.
Безбедносните сили интервенираа со водни топови и солзавец врз групата што извикуваше "Слобода, слобода" и ја скандира италијанската химна палејќи факли.
#Police use water cannons and tear gas to disperse #Rome rally against #COVID19 restrictions pic.twitter.com/c85b1htfu1

— Ruptly (@Ruptly) October 28, 2020
Меѓу демонстрантите и безбедносните сили дојде до судири. Демонстрантите фрлаа со камења и шишиња кон безбедносните сили, а палеа и контејнери за отпадоци. Италијанските медиуми наведуваат дека се приведени 16 лица.
Во меѓувреме, за време на протестот на плоштадот Пополо, премиерот Џузепе Конте, кој најави нов пакет помош за сопствениците на рестораните што ќе бидат погодени од најновите мерки, исто така рече дека се свесни за болката, но дека не го одобрува насилството за време на демонстрациите.
In a 5th day of protests against Conte's socialist government forcing draconian Coronavirus lockdown rules which have devastated lives and businesses, Rome seen the most fierce clashes so far tonight 🇮🇹

Jack Dawkins pic.twitter.com/WEBhrI4wvv

— TommyGirl (@IAmTommy1990) October 28, 2020
Протестите што почнаа во Италија минатиот викенд како одговор на полицискиот час воведен најпрвин во Неапол, а потоа и во Рим, се проширија во целата земја поради најавата за нови рестриктивни мерки од страна на премиерот Конте во неделата. Насилни инциденти имаше и во Милано, Торино и во Трст.
Lockdown Italia 🇮🇹. Violenti scontri a Roma anche nella serata di martedì. La Polizia disperde i manifestanti che si erano radunati in Piazza del Popolo. Guerriglia urbana a più riprese. (Video 2 di 3) #Lockdown #RadioSavana pic.twitter.com/nulSINBtJU

— RadioSavana (@RadioSavana) October 27, 2020
Според истражувањето на јавното мислење на компанијата за истражувања СВГ (SWG), 28 отсто од испитаниците сметаат дека преземените мерки се соодветни на сегашната состојба, 36 отсто ги сметаат за недоволни, а 25 отсто за прекумерни.
©Makfax.com.mk Доколку преземете содржина од оваа страница, во целост сте се согласиле со нејзините Услови за користење.

Британскиот премиер израдува едно загрижено момче: Дедо Мраз е подготвен да тргне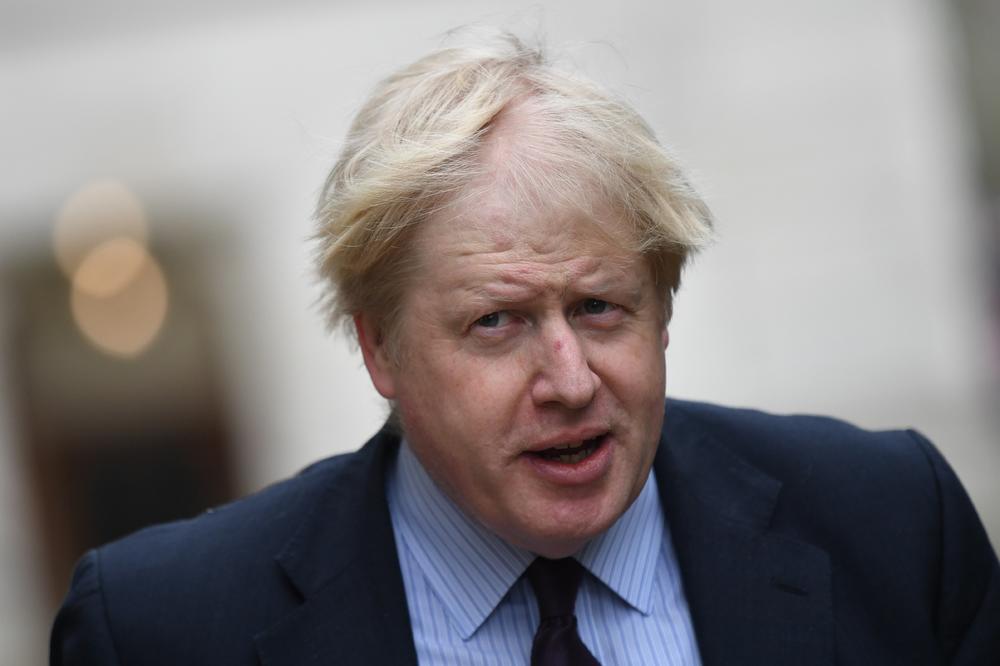 Пандемијата на Ковид-19 нема да го спречи Дедо Мраз да носи подароци, рече британскиот премиер Борис Џонсон како одговор на писмото на осумгодишното момче Монти, кое го праша дали Дедо Мраз ќе може да дели подароци оваа година.
Џонсон рече дека лекарите му рекле оти нема ризик за здравјето на децата доколку се следат правилата.
Во своето писмо до премиерот момчето праша дали владата го разгледува прашањето за годишната посета на Дедо Мраз: "Знам дека си многу зафатен, но дали можете вие и научниците да разговарате за тоа", објави "Ројтерс".
Monti (aged 8) wrote to me asking if Father Christmas will be able to deliver presents this year 🎅🎁🎄

I've had lots of letters about this, so I have spoken with experts and can assure you that Father Christmas will be packing his sleigh and delivering presents this Christmas! pic.twitter.com/pXwcjHSxZg

— Boris Johnson (@BorisJohnson) November 25, 2020
Џонсон го објави писмото на "Твитер" со копија од неговиот одговор.
"Му се јавив на Северниот Пол и можам да кажам дека Дедо Мраз е подготвен да тргне, како и Рудолф и сите други ирваси", рече Џонсон.
Тој исто така рече дека главниот здравствен експерт му рекол оти под услов Дедо Мраз да се однесува на својот вообичаен одговорен начин и да работи брзо и безбедно нема ризик за здравјето на децата.
Премиерот рече дека добил многу писма од децата на таа тема и дека го поддржува предлогот на Монти да го остави средството за дезинфекција за рацете на Дедо Мраз.