(Видео) Ким и Мун засадија дрво и го полеаја со вода од своите земји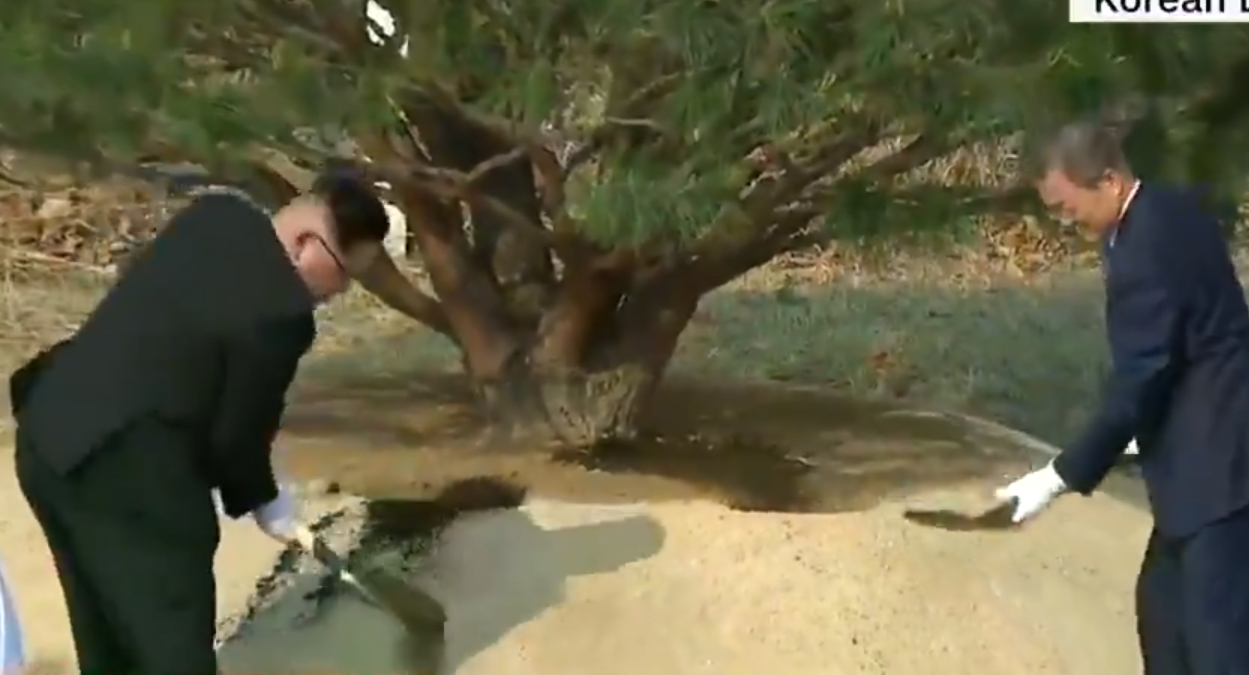 Ким Џонг-ун и Мун Џае-ин го почнаа попладневниот дел од самитот со церемонијална церемонија на садење дрво во демилитаризираната зона.
Ким на местото пристигна во својата лимузина, повторно придружуван од телохранители кои трчаа покрај возилото.
Kim Jong Un is back for the afternoon portion of the #interkoreansummit, and so are his bodyguards running alongside his limousine pic.twitter.com/w9VJPdn6su

— Josh Berlinger (@j_berlingerCNN) April 27, 2018
Откако Ким се ракуваше со јужнокорејскиот лидер, двајцата со лопати нафрлаа малку земја врз дрвцето кое веќе беше поставено во земја кога тие пристигнаа.
JUST IN: Kim Jong Un and Moon Jae-in take part in a tree-planting ceremony using soil and water from both Koreas https://t.co/g5rPpIKW59 pic.twitter.com/7tx1TqvG3U

— CNN International (@cnni) April 27, 2018
Дрвото е од 1953 година, кога било потпишано примирјето во Корејската војна. Ким користел почва од планината на јужниот остров Џеџ, додека Мун користел земја од планината Паекту на север. Исто така секој водач го полеал дрвото со вода од територијата на другиот.
По засадувањето на дрвото, лидерите открија изгравиран камен кој ја одбележува пригодата, на кој пишува "засадени се мир и просперитет". На каменот, исто така, изгравирани се имињата на лидерите и датумот на засадувањето.
©Makfax.com.mk Доколку преземете содржина од оваа страница, во целост сте се согласиле со нејзините Услови за користење.

Кејт Бингам: Првата генерација на вакцини против Ковид-19 веројатно нема да биде ефикасна за сите луѓе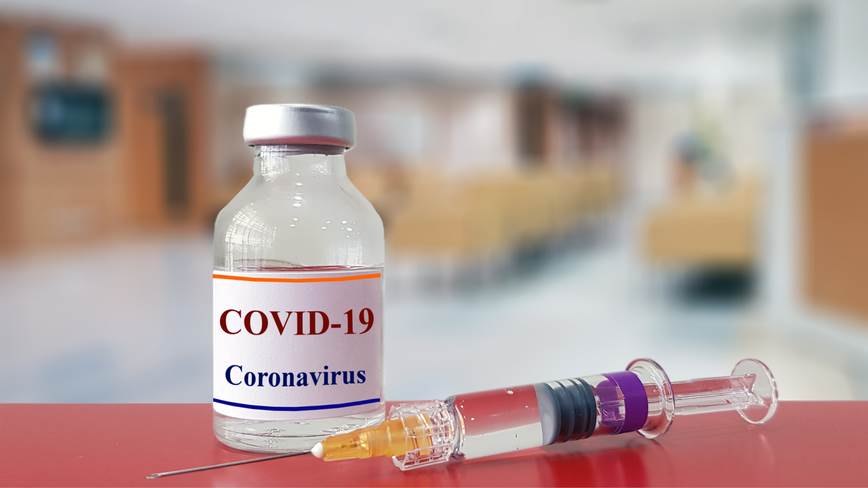 Првите вакцини против новиот коронавирус веројатно ќе бидат нецелосни и веројатно нема да бидат ефикасни за сите луѓе, рече Кејт Бингам, која ја предводи британската работна група за вакцини.
"Сепак, не знаеме дали некогаш ќе имаме вакцина. Важно е да се избегне прекумерен оптимизам", напиша Бингам во написот објавен во медицинското списание "Лансет".
Првата генерација на вакцини веројатно ќе има недостатоци и треба да бидеме подготвени за фактот дека нема да ја спречи инфекцијата, туку повеќе ќе дејствува на намалување на симптомите, па дури и тогаш може да не биде ефикасна за сите луѓе или барем за долго време ", објасни таа.
Работната група за вакцини признава дека голем дел од вакцините, а можеби и сите може да бидат неуспешни, напиша таа.
Фокусот е ставен на вакцините кои предизвикуваат имунолошки одговор кај популацијата постара од 65 години, додаде Бингам.
Таа додаде дека глобалните капацитети за производство на вакцината генерално не се соодветни за производство на милијарди дози потребни на светот.