(Видео) Ким Џонг-ун драстично ослабен, се појавија шпекулации за неговото здравје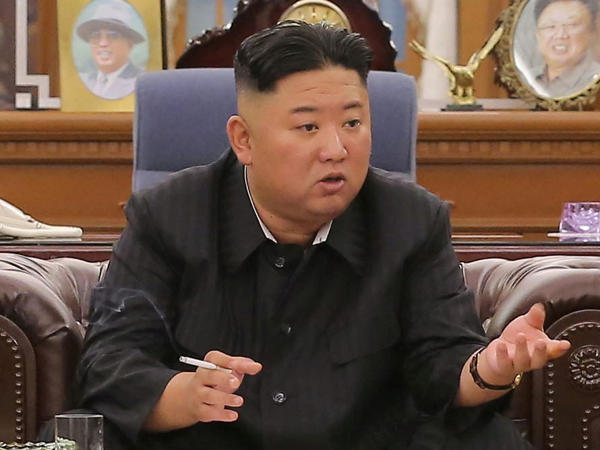 Севернокорејскиот лидер Ким Џонг-ун ги разгоре понатамошните шпекулации за неговото здравје, откако неодамна објавени фотографии покажуваат дека изгубил од својата тежина.
Kim Jong Un walking into the politburo meeting, from KCTV June 5. Also some hummingbird applause on the left there pic.twitter.com/Cpbum5Txgs

— Colin Zwirko (@ColinZwirko) June 5, 2021
На фотографиите објавени од севернокорејските државни медиуми во саботата, Ким изгледа забележително послаб, според проценката на јужнокорејската новинска агенција Јонхап, пренесува "Гардијан".
It looks like North Korea's Kim Jong Un may have lost some weight – here's why the world watches his waistline https://t.co/jh26YuR1ou pic.twitter.com/YBVvLfGrzh

— MSN (@MSN) June 8, 2021
Порталот НК Њуз од Сеул, кој ги анализираше фотографиите на кои Ким се обраќаше на состанокот на Политбирото на владејачката Работничка партија на крајот од минатата недела, наведува дека претседателот на Северна Кореја се чини дека "значително изгубил тежина".
Тоа беше првото јавно појавување на Ким во последниот месец.
Порталот вчера објави зголемени фотографии, кои сугерираат дека Ким, за кого се верува дека има 37 години, дополнително го затегнал ременот на својот омилен часовник, кој наводно вреди 12.000 долари.
Kim Jong Un wrist-watch (pun intended) season 2:

This may seem goofy but Kim's health is an actual security risk in the region re: potential instabilities it could cause. And @ColinZwirko has proof from open source that Kim may have lost weight.

Details https://t.co/T4dDMVhF13 pic.twitter.com/JwK48NbQJi

— Jeongmin Kim (@jeongminnkim) June 8, 2021
Фотографиите покажуваат дека неговиот лев зглоб е значително потенок отколку на слични фотографии направени во ноември 2020 година и март годинава. Ким, кој е страствен пушач, имал здравствени проблеми, што му се припишуваат на неговата тежина и начин на живот.
Националната разузнавачка служба на Јужна Кореја минатата година објави дека се верува дека Ким тежи 140 килограми и дека годишно се здебелувал по 6-7 килограми од доаѓањето на власт на крајот на 2011 година, пренесува НК Њуз.
Сепак, од извештајот на порталот не е јасно дали променетиот изглед на Ким е резултат на болест или свесна одлука за слабеење.
©Makfax.com.mk Доколку преземете содржина од оваа страница, во целост сте се согласиле со нејзините Услови за користење.

Во Италија вакцинирани 60 проценти од граѓаните постари од 12 години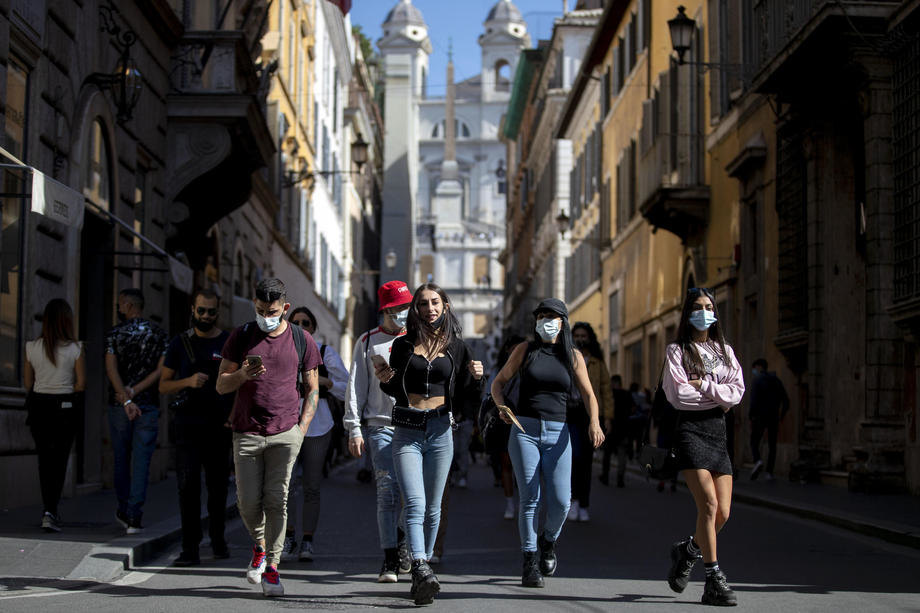 Италија досега целосно вакцинираше 60 проценти од своето население постаро од 12 години. Тоа значи дека 32,4 милиони луѓе ги примиле двете дози на вакцината против коронавирус, изјави специјалниот комесар за коронавирус Франческо Филиуоло.
Иалија сака да вакцинира 80 проценти од населението до крајот на септември со цел да се здобие со т.н колективен имунитет.
Илјадници луѓе повторно учествуваа на протестите во текот на викендот во Италија против претстојните мерки за коронавирус што треба да стапат на сила другата недела.
Од 6 август, луѓето што сакаат да јадат во ресторан или да одат во музеј, на пример, ќе треба да покажат доказ за барем една примена доза вакцина против коронавирус, потврда дека имале коронавирус или негативен тест.