(Видео) Лавата на Канарските Острови стигна до океанот, жителите мора да се евакуираат
Лавата што еруптира од вулканот на шпанскиот остров Ла Палма стигна до Атлантскиот Океан и се стравува дека тоа ќе доведе до ослободување отровни гасови и експлозии.
Големи облаци од бела пареа се издигнаа над областа Плаја Нуева, а лавата дојде до океанот.
Според експертите, ова може да доведе до хемиска реакција, која вклучува хлор, кој може да предизвика иритација на кожата и очите и да влијае на дишењето.
Засега нема информации за повредени.
Официјални лица предупредуваат дека лавата во океанот може да предизвика експлозии и да испушти отровни гасови.
Службата за вонредни состојби на Канарските Острови апелира до граѓаните итно да најдат безбедно место што може да послужи како засолниште.
Red hot lava from a volcano on the Spanish island of La Palma reaches the Atlantic Ocean https://t.co/pbbubhPYVb pic.twitter.com/NVwg0k6e8i

— Reuters (@Reuters) September 29, 2021
Некои исто така стравуваат дека брегот може да се сруши, што може да предизвика експлозии.
Стотици куќи се уништени од ерупцијата на вулканот Камбре Виеја на 19 септември.
Речиси 6.000 луѓе беа евакуирани, а домови, училишта и некои плантажи со банани беа уништени од лавата.
Вчера, шпанската влада го прогласи островот Ла Палма, кој беше погоден од вулканска ерупција, како зона на катастрофа, што е потег што ќе предизвика итни субвенции и други мерки за поддршка.
©Makfax.com.mk Доколку преземете содржина од оваа страница, во целост сте се согласиле со нејзините Услови за користење.

Русија се соочува со рекорден број починати и заболени со коронавирус – Путин донесе построги мерки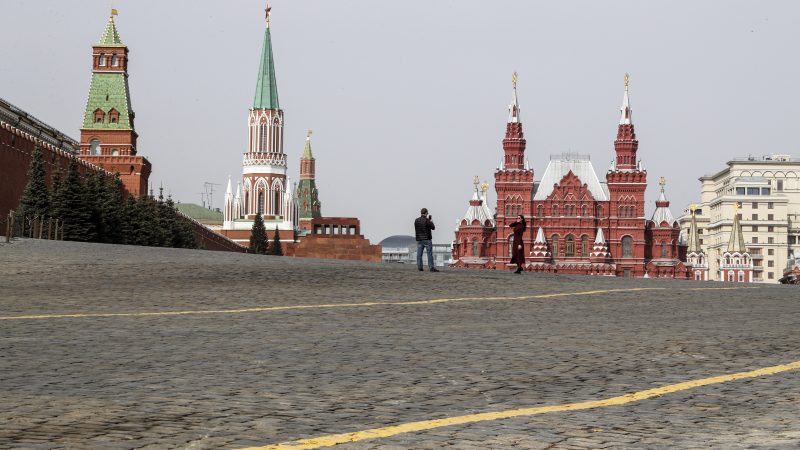 Во Русија, петти ден по ред, е поставен нов рекорд, 1.075 починати од Ковид-19 и 37.678 нови инфекции во изминатите 24 часа, покажуваат официјалните податоци.
Од јуни Русија се соочува со нов бран на епидемијата, за кој се обвинуваат мутираните поагресивни соеви на коронавирусот, непочитување на мерката за носење маска и големи тешкотии со кои се соочуваат здравствените власти во кампањата за вакцинација, пренесува АФП.
Бројот на починати сега достигна 229.528, што ја прави Русија земја со најмногу смртни случаи од Ковид во Европа.
Но, статистичката агенција "Росстат" смета дека податоците се многу потценети бидејќи компанијата броела повеќе од 400.000 мртви само до крајот на август.
Само една третина од Русите се вакцинирани откако првата национална вакцина, "спутник В", се појави во декември 2020 година. Експертите сметаат дека ваквиот неуспех на кампањата за вакцинација може да се објасни со традиционалната недоверба на населението кон властите.
Рускиот претседател Владимир Путин во средата конечно го одобри владиниот предлог за неработна недела, за да се намали можноста за ширење на инфекцијата. Компаниите нема да работат од 30 октомври до 7 ноември, за да се спречи ширењето на вирусот.
Путин појасни дека неработните денови, кои ќе им се исплаќаат на вработените во некои региони, ќе почнат порано, а во некои може да се продолжат. "Епидемиолошката ситуација е различна во различни делови на земјата, поради што нивните лидери имаат право да воведат дополнителни мерки", рече Путин.
Делумно заклучување ќе биде воведено и во главниот град Москва на 28 октомври, што значи дека ќе бидат отворени само продавниците во кои жителите ќе можат да се снабдуваат со намирници и средства за хигиена и аптеки.