(Видео) Над 200.000 луѓе на улиците во Франција против задолжителните ковид-пропусници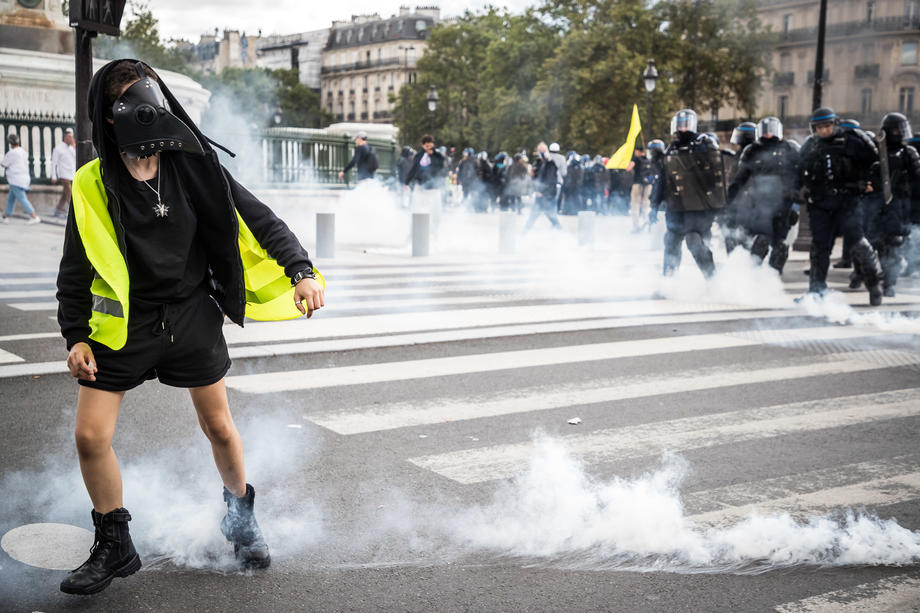 Француското Министерство за внатрешни работи синоќа објави дека повеќе од 200.000 луѓе се собрале низ целата земја на протести.
Трета недела по ред, граѓаните протестираат против воведувањето на задолжителна санитарна дозвола за влез во некои затворени јавни места.
Во Париз вчера беа планирани четири собири, од кои едниот организиран од поранешниот пратеник на екстремната десница во Европскиот парламент, Флоријан Филипо.
LOOK at the protest in Nice, France against the government's vaccine passport! pic.twitter.com/U65cQ3zYIE

— Election Wizard (@ElectionWiz) July 31, 2021
Полицијата во Париз вчера употреби солзавец и се судри со демонстрантите, додека илјадници луѓе ширум Франција протестираат трета сабота по ред поради задолжителната здравствена дозвола за многу јавни културни институции и задолжителната вакцинација на здравствените работници.
Повеќе од 3.000 полицајци беа распоредени во француската престолнина. Меѓу собраните беа претежно семејства со деца.
Санитарната пропусница која вклучува доказ за вакцинација, заболување или негативен тест за коронавирус, е задолжителна од 21 јули за влез во културни и забавни згради, како што се музеи, театри или кина, каде што нема повеќе од 50 луѓе присутни.
NOW – Hundreds of thousands are taking to the streets in Paris, Nice, Montpellier, Nantes, Strasbourg, Reims, Toulouse, Marseille, and many more cities across France to protest vaccine passports and mandatory vaccinations.#manif31juillet pic.twitter.com/yDB02vYNzw

— Disclose.tv 🚨 (@disclosetv) July 31, 2021
Таа пропусница ќе биде задолжителна во август за ресторани, барови и подолги патувања со автобус, воз и авион. Се очекува мерката да биде воведена на 9 август.
©Makfax.com.mk Доколку преземете содржина од оваа страница, во целост сте се согласиле со нејзините Услови за користење.

Одложено полетувањето на пет авиони поради бавна желка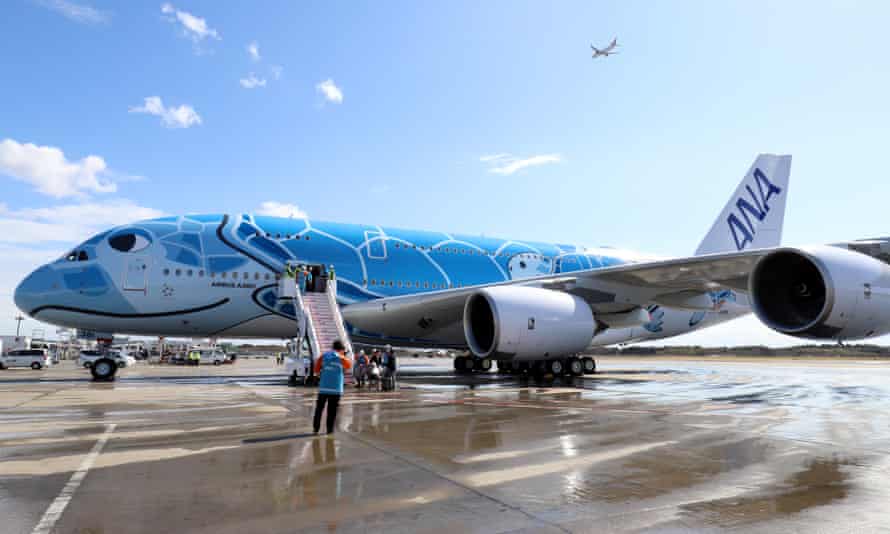 Желка на пистата на вториот најпрометен аеродром во Јапонија го одложи полетувањето на пет авиони, пренесува Би-Би-Си.
Желката, тешка нешто повеќе од два килограми, во петокот утрото била забележана како полека се движи по асфалтот на меѓународниот аеродром Нарита, во близина на Токио, што го натерало пилотот да се подготви да полета за да контактира со контролата на летање.
Loose turtle on Tokyo international airport runway prevents flights from taking off #Tokyo #Japan #Turtle #Narita https://t.co/hTnbRb5eAs

— www.THEPIGEONEXPRESS.com (@TPE_connect) September 28, 2021
Вработените на аеродромот го отстраниле животното со мрежа и провериле дали има други животни или туѓи предмети на пистата долга 4.000 метри, што предизвикало 15 минутно доцнење на пет летови, пренесува јапонскиот весник "Маиничи Шимбун".
Ова се авионите на јапонската авиокомпанија АНА, чиј труп е украсен со светло и темно сини слики на морски желки, декорација што дебитираше во јули минатата година за да го прослави започнувањето на услугата на превозникот на Хаваи, каде што овие животни се сметаат за свети.
"Се смета дека морските желки носат среќа на Хаваите, и се надеваме дека оваа желка што дојде да го испрати летот сигнализира светла иднина", се вели во соопштението на авиокомпанијата.