(Видео) Најмалку осум луѓе убиени по престрелката во синагога во Питсбург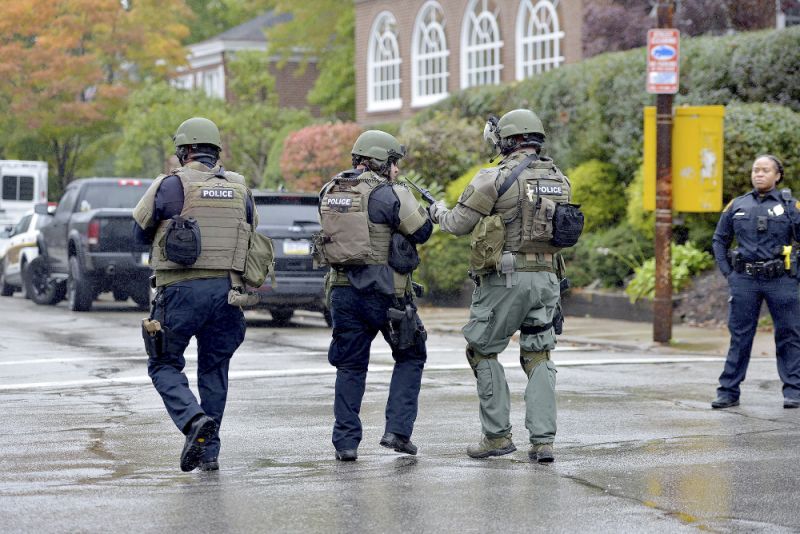 Уапсен е вооружениот напаѓач кој изврши напад во синагога во американскиот град Питсбург во Пенсилванија, пренесе "Раша тудеј". Најмалку осум луѓе се убиени, а тројца полицајци се повредени во огнената престрелка со напаѓачот. Бројот на убиени се уште не е официјално потврден. А како што се наведува во медиумите, напаѓачот бил ранет за време на престрелката со полицијата, која го опкружила.
Според информациите од полицијата, напаѓачот рекол дека сите овие Евреи треба да умрат и дека не сакал ниту еден од нив да остане жив пред тој да биде уапсен.
Од оружје, напаѓачот имал АР-15 и глок пиштол. Дополнително оружје било најдено прикачено на глуждот на напаѓачот, како и пиштол на неговиот појас. Специјалци извршиле проверка на синагогата, откако имаше информации за експлозивна направа.
Ианку, во синагогата, имало голем број верници кога почнал нападот.
По нападот се огласи и американскиот претседател Доналд Трамп, кој порача на граѓаните да останат смирени во своите домови и дека ова насилство и омраза во САД мора де се спречи.
Watching the events unfolding in Pittsburgh, Pennsylvania. Law enforcement on the scene. People in Squirrel Hill area should remain sheltered. Looks like multiple fatalities. Beware of active shooter. God Bless All!

— Donald J. Trump (@realDonaldTrump) 27 October 2018
©Makfax.com.mk Доколку преземете содржина од оваа страница, во целост сте се согласиле со нејзините Услови за користење.

Руски доктор: Пандемијата личи на проба за биолошка војна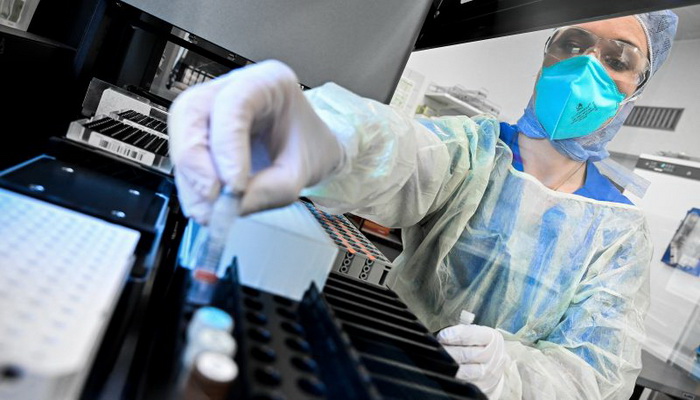 Ситуацијата со пандемијата на коронавирус личи на проба за биолошка војна, изјави рускиот детски хирург, Леонид Рошаљ, пренесе "Спутник".
" Кога ја анализирам моменталната ситуација, сфаќам дека ова е проба за биолошка војна. Не велам дека овој вирус го направил човек, нема доволно основа за вакви тврдења, а и не сум виролог. Но ова е тестирање на здравствениот систем, вклучително и биолошка заштита на земјата" истакна Рошаљ во интервју за "Форбс".
Тој укажува на тоа дека вирусот не познава граници и дека е невозможно да се предвиди ширењето на епидемијата, бидејќи луѓе од различни земји различно се однесуваат, наспроти сите ограничувања.
Според него, во Русија во борбата против вирусот вклучени се сите, вклучително и претседателот и владата.
Рускиот лекар смета дека ниската стапка на смертност во земјата е поврзана со правовременото воведување на ограничувања за влез во земјата и мерките за внатрешна контрола.
" Коронавирусот ја тестира издржливоста на човештвото и тоа како ќе поднесеме сериозна биолошка катастрофа" заклучува рускиот доктор.
Рошаљ порачува дека е неопходно да се продолжи со носење маски и ракавици, дека не треба да се носат настинати и болни деца во градинка, дека треба да се почитуваат санитрните мерки во фабриките, да се забрани доаѓањето на работа на вработените кои не се чувствуваат добро и да се спроведат тестирања на коронавирусот.