(Видео) Најмалку петмина загинати во нападот во Норвешка, напаѓачот е Данец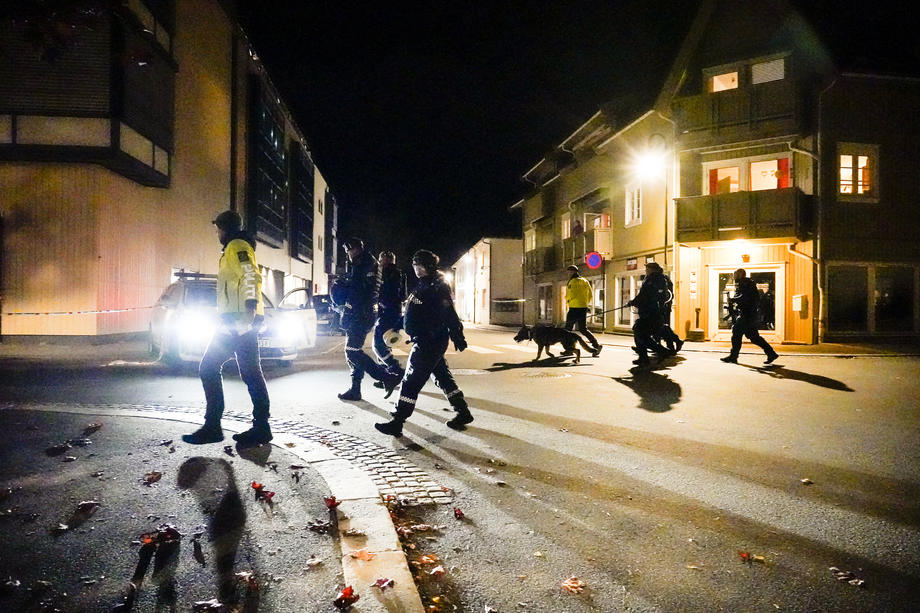 Најмалку пет луѓе загинаа во вчерашниот напад во Норвешка, а уште двајца се повредени, јавија локалните медиуми. Меѓу повредените, кои во моментот се во болница, има полицаец што не бил на должност.
Напаѓачот е уапсен и идентификуван како 37-годишен Данец, кој живеел во Конгсберг. Полицијата соопшти дека ќе спроведе истрага за да утврди дали нападот има некаква врска со тероризам.
#BREAKING: A man shot at people with a bow and arrow outside shops and on the streets in central #Kongsberg, #Norway. Several killed, suspect arrested. pic.twitter.com/UFXTRYuaCB

— Subodh Kumar (@kumarsubodh_) October 13, 2021
По нападот, полициската управа им нареди на полицајците во целата земја да носат огнено оружје. Норвешката полиција е, генерално, невооружена, но полицајците имаат пристап до оружје кога е потребно.
Полициската управа соопшти дека станува збор за мерка на претпазливост и "засега нема индикации дека националното ниво на опасност ќе се промени".
Several died and were injured after an suspected terror attack in #Norway. A police operation incl bomb squad is underway in #Kongsberg center in connection with a person who has been observed with a bow and arrow. The alleged perpetrator has been taken into custody https://t.co/r8tT8CJGSH pic.twitter.com/KGSWusCjGJ

— 𝐌𝐢𝐜𝐡𝐚𝐞𝐥 𝐀𝐫𝐢𝐳𝐚𝐧𝐭𝐢 ☀️ (@MArizanti) October 13, 2021
Овој напад се случува десет години по терористичкиот напад во Норвешка кога беа убиени 77 луѓе од ултрадесничарскиот екстремист Андерс Беринг Брејвик. Тој првин активира автомобил бомба во Осло, каде што уби осум луѓе, по што на островот Утоја отвори оган врз присутните на годишниот летен камп што го организира младинската организација на Лабуристичката партија, при што загинаа 69 луѓе, главно тинејџери и млади луѓе.
©Makfax.com.mk Доколку преземете содржина од оваа страница, во целост сте се согласиле со нејзините Услови за користење.

Кина лансираше напредна ракета во вселената – САД се загрижени и изненадени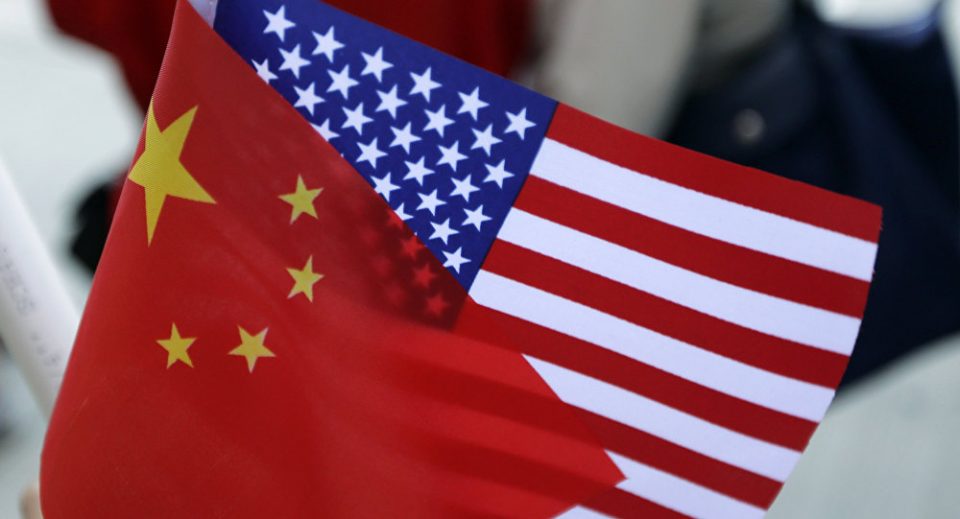 Американските разузнавачки и воени претставници се запрепастени откако Кина тајно лансираше хиперсонична нуклеарна ракета.
Ракетата кружеше во орбитата пред да забрза до целта.
Хиперсоничната нуклеарна ракета кога беше лансирана во август ја промаши својата цел за околу две десетици километри, пренесува "The Sun". Инаку, тие патуваат пет пати побрзо од брзината на звукот и можат да достигнат растојанија до 2.500 километри.
Државните лидери на САД се загрижени за огромниот напредок на Кина во развојот на хиперсоничното оружје, велејќи дека "не знаат како го направиле тоа", а кинескиот експерт за политика за нуклеарно оружје, Тејлор Фравел рече дека таков проектил вооружен со нуклеарна боева глава може да и помогне на Кина да негира Американски ракетни одбранбени системи.
"Хиперсоничните ракети летаат по пониски траектории и можат да маневрираат во лет, што ги прави тешки за следење и уништување", објасни тој. Иако Пентагон официјално не ги коментираше извештаите, тие рекоа дека таквиот напредок во однос на хиперсоничното оружје е "една од причините зошто тие сметаат дека Кина е нивниот најголем предизвик во одржувањето на темпото".
Портпаролот на кинеската амбасада, Ли Пенгиу, рече дека кинеското воено раководство воопшто не било фокусирано на одредена земја, и дека тие секогаш воделе политика "одбранбена по природа".
"Немаме глобална стратегија и планови за воени операции како САД. И воопшто не не интересира трка за вооружување со други земји" додаде тој.
Веста дојде во време кога Кина наводно ја ставила својата војска во состојба на готовност, бидејќи државните медиуми го предупредиле Тајван за можноста за инвазија. Во една статија во "Глобал тајмс", изворот го предупреди Тајван за "судниот ден" и се стравува дека Пекинг и Тајпеј би можеле да завршат во конфликт што има потенцијал за Трета светска војна.