(Видео) Најмалку 13 починати во пожар во болница за Ковид-19 близу Мумбај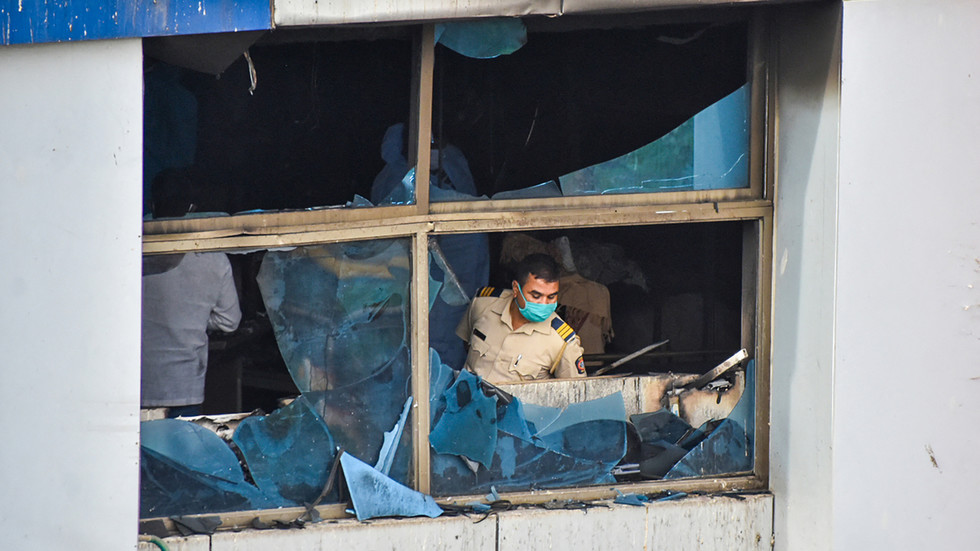 Најмалку 13 пациенти загинаа во пожарот во одделот за интензивна нега на повеќекатната болница за Ковид-19 во крајбрежниот индиски град Вирар, 70 км северно од Мумбај, пренесува РТ.
Пожарот избувнал околу 3 часот наутро по локално време во петокот во одделот за интензивна нега на приватната болница "Вихај Валаб", во која се сместени околу 90 пациенти.
ICU ward of Vijay Vallabh Hospital in Virar West catches fire at midnight at around 3.15 am..

Three fire brigade team reached at the location.. Fire brought under control..

13 PATIENTS DIED pic.twitter.com/BPKhRZYvW5

— Urvi kar (@kar_urvi) April 23, 2021
За време на пожарот, на лекување во одделот биле18 пациенти, но само петмина го преживеале инцидентот и биле пренесени во блиските болници. Останатите 13 пациенти, меѓу кои пет жени и осум мажи, загинаа во пожарот.
Покрената е истрага за тоа што можело да го предизвика пожарот, а главниот министер на Махараштра, Удав Такерај, рече дека ги упатил официјалните лица да проверат и дали болницата работела во согласност со правилата за заштита од пожар.
13 covid patients have died in Virar hospital fire. As per CEO of the Vijay Vallabh hosp. a spark in the ICU has led to the massive fire. Other patients have been shifted to another hospital. Inquiry has been ordered to investigate the cause of fire.#FireInCovidHospital pic.twitter.com/6bKu4Y2Ap4

— Dinesh Mourya (@dineshmourya4) April 23, 2021
Известено е дека пожарот можеби бил предизвикан од краток спој во климатизационата единица што на крајот довело до експлозија. На пожарникарите им беа потребни околу два часа да го изгаснат пожарот.
Thirteen people died in a Covid hospital fire in Virar, around 80km north of Mumbai. A short circuit in the air-conditioning unit at Vijay Vallabh Hospital is cited as the primary reason, according to @htTweets correspondent Ram Parmar. The fire, now doused, started at 3.15am. pic.twitter.com/Z4MrgyRLDU

— Sachin Kalbag | Wear a Mask and Get Vaccinated (@SachinKalbag) April 23, 2021
Премиерот на Индија, Нарендра Моди, изрази сочувство до семејствата на жртвите, нарекувајќи го инцидентот трагичен и вети дополнителна компензација за оние кои ги загубија членовите на семејството или беа повредени во пожарот.
Инцидентот се случува во момент кога болниците низ Индија се соочуваат со недостиг од кислород при наплив на заразени со Ковид-19, за кој се верува дека е поттикнат од новиот двоен мутантен вид. Во четвртокот, Њу Делхи забрани снабдување со кислород за индустриски цели со цел да се обезбеди надополнување на исцрпените резерви од течен кислород во болниците.
Во петокот, Индија го собори сопствениот глобален рекорд за дневни случаи со коронавирус, пријавувајќи 332.730 заразени во споредба со 314.835 нови случаи претходниот ден.
©Makfax.com.mk Доколку преземете содржина од оваа страница, во целост сте се согласиле со нејзините Услови за користење.

Русија ја регистрира вакцината "спутник лајт": се дава една доза, ефикасна е против новите видови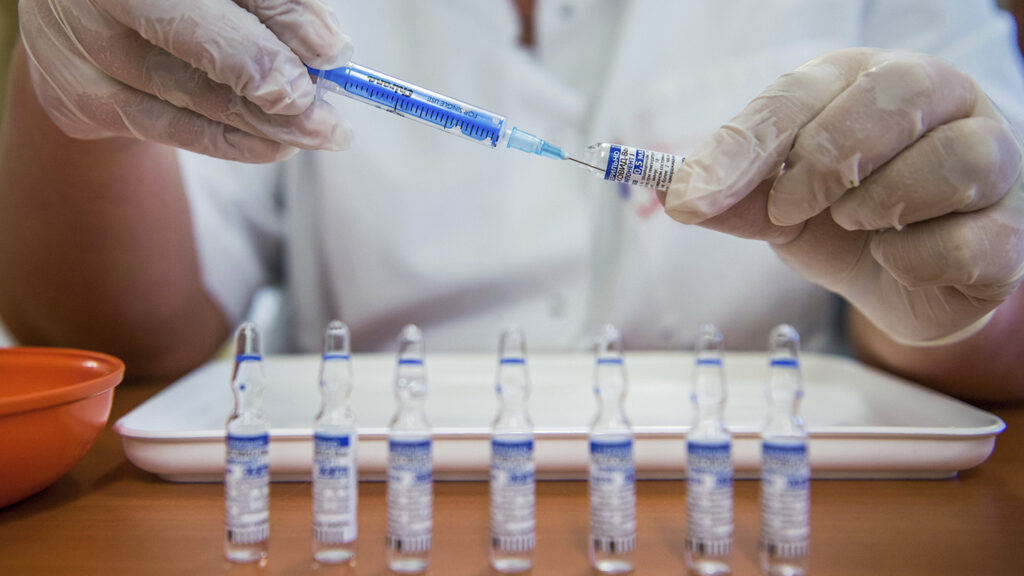 Еднокомпонентната вакцина против коронавирусот "спутник лајт" е регистрирана во Русија, а нејзината ефикасност е 79,4 проценти. Тоа е повеќе отколку кај многу вакцини во две дози, објави Рускиот фонд за директни инвестиции (РФПИ).
"Министерството за здравство на Русија, Националниот истражувачки центар за епидемиологија и микробиологија 'Гамалеја' и РФПИ објавуваат дека е регистрирана еднокомпонентната вакцина против коронавирусот, 'спутник лајт'. Ефикасноста на еднокомпонентната вакцина е 79,4 проценти од 28. ден по имунизацијата. Стапката на ефикасност од околу 80 проценти ја надминува стапката на ефикасност на многу вакцини за кои се потребни две дози", се вели во соопштението.
Според лабораториското истражување на центарот "Гамалеја", вакцината "спутник лајт" е ефикасна против сите нови видови коронавирус, се додава во соопштението на Фондот.
"Не се регистрирани сериозни несакани ефекти по имунизацијата со вакцината 'спутник лајт'", се наведува во соопштението.
Вакцината "спутник лајт" е првата компонента на вакцината "спутник В" – рекомбинантен аденовирусен вектор кој користи човечки серотип 26 (Ad26).
"Спутник лајт" не бара посебни услови за складирање и логистика, а цената е прифатлива – помалку од 10 долари, пренесува "Спутник".
Режимот на единечна доза овозможува голем број луѓе да се вакцинираат за кратко време.
Шефот на РФПИ, Кирил Дмитријев, посочи дека "спутник В" останува главно средство за вакцинација против корона во Русија, додека еднокомпонентната вакцина "спутник лајт" ќе се извезува во странство.
Рускиот фонд објавува дека првата доза на вакцина "спутник В" ширум светот ја примиле повеќе од 20 милиони луѓе до 5 мај.