(Видео) Неидентификуван дрон се урна во северен Иран, близу до границата со Азербејџан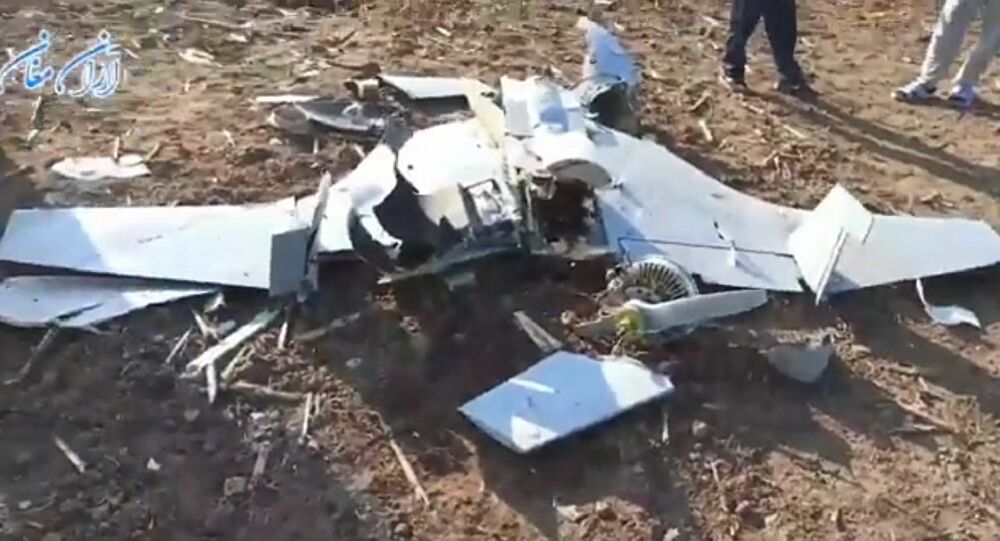 Неидентификуван дрон се урна во иранската провинција Ардабил во близина на границата со Азербејџан, објави иранската новинска агенција ИРНА повикувајќи се на заменик-гувернерот на покраината, Бехруз Недаеи.
На интернет се појавија снимки кои допрва треба да бидат автентицирани, а кои наводно ги прикажуваат остатоците од дронот на земја во поле. Беспилотното летало на снимката изгледа слично на "хароп", беспилотно летало со муниција развиено од "Израел аероспејс индастрис".
Недаеј рече дека од падот не е предизвикана штета и дека во тек е истрага за да се утврди дали дронот ѝ припаѓа на азербејџанската или на ерменската војска.
Ерменија повеќепати ги обвинуваше Израел и Турција дека му ги продаваат своите дизајни за беспилотни летала на Азербејџан. Познато е дека Ерменија произведе серија мали беспилотни летала за воена употреба, вклучувајќи ги и "Х-55" и беспилотните летала за извидување "крунк". Ниту еден од тие дизајни не изгледа слично сп дрпнот прикажан на снимката од Ардабил.
Северозападната граница на Иран се наоѓа на помалку од 65 км од Степанакерт, главниот град на самопрогласената Република Нагорно-Карабах. Борбите за територијата меѓу Ерменија и Азербејџан се разгореа кон крајот на минатиот месец.
#Azerbaijan
Harop drone shot down by #Iran's air defense systems in the agricultural lands of Ozan Tappeh Olya village of #Parsabad town in #Ardabil province. pic.twitter.com/mhI2HwqpDb

— IWN (@A7_Mirza) October 13, 2020
Техеран повеќе пати ги повика и Ереван и Баку веднаш да ги запрат борбите, а минатата недела и формално ги предупреди обете страни да се воздржат од какви било случајни напади со беспилотни летала, ракети или артилерија на територијата на Исламската Република, нагласувајќи дека Иран ќе се прибегне кон мерки посилни од предупредувања ако залутаниот оган не запре.
Иран веќе собори најмалку еден залутан дрон во својата провинција Источен Азербејџан и соопшти дека едно од неговите села било нападнато на 1 октомври, при што е повредено шестгодишно дете и оштетени се неколку згради.
Деценискиот конфликт во Нагорно-Карабах прерасна во битка на 27 септември откако обете страни меѓусебно се обвинија за артилериски, ракетни и воздушни напади. Досега се убиени најмалку 65 цивили и стотици, ако не и илјадници војници од обете страни, а помеѓу 70.000 и 75.000 жители на Нагордно-Карабах се раселени.
Ерменско-азербејџанскиот спор за регионот почна кон крајот на '80-тите години од минатиот век, а меѓу 1992 и 1994 година Ереван и Баку водеа брутална војна за територијата што доведе до смрт на повеќе од 30.000 луѓе и раселени над 1,1 милиони. Илјадници други се убиени во судирите оттогаш.
©Makfax.com.mk Доколку преземете содржина од оваа страница, во целост сте се согласиле со нејзините Услови за користење.

(Видео) Зграда исчезна за неколку секунди во земјотресот во Измир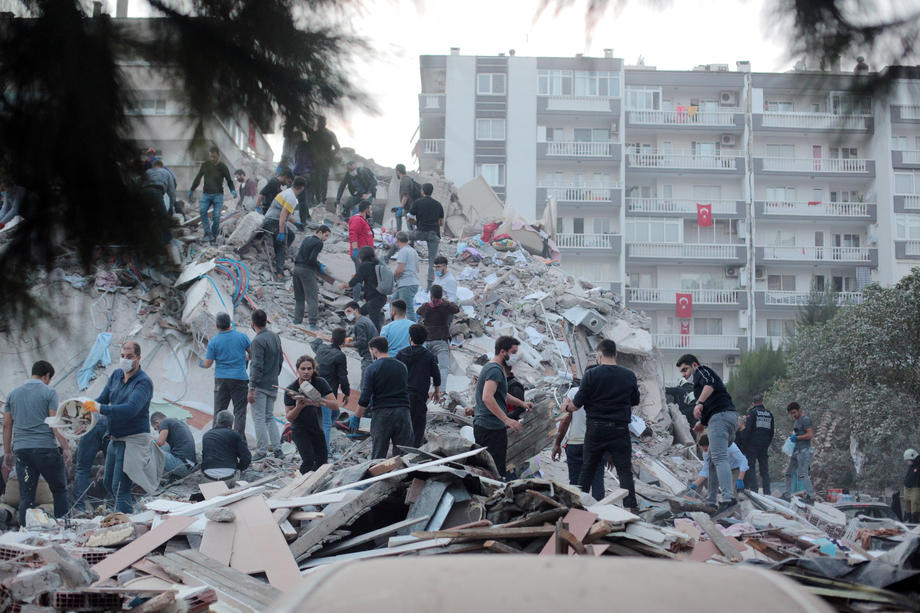 Земјотрес со јачина од 6,6 степени според Рихтеровата скала денеска ја стресе западната провинција Измир во Турција.
Турските медиуми објавија дека земјотресот бил почувствуван во егејскиот регион и во Мармара, каде се наоѓа Истанбул. Се чувствуваше и во Грција, во главниот град – Атина.
İZMİR/TURKEY

Magnitude 6.6 #earthquake

Many houses/apartment blocks appear to have collapsed #İzmir #Turkey #PrayforTurkey pic.twitter.com/WC0dH98ocT

— Kenan Toprak (@kenanebubekir63) October 30, 2020
Според последните информации, повеќе од 400 лица биле повредени, 14 лица загинаа. Предизвикана е голема материјална штета во Турција.
#deprem yeni görüntüler pic.twitter.com/wHxVEQgbHE

— Nur Deveci (@nrsn_deveci) October 30, 2020
На снимките кои кружат на социјалните мрежи можат да се забележат остатоци од урнатини, како и фрижидери, столови и маси кои пливаат низ улиците.На снимките можат да се забележат и згради кои буквално за секунда исчезнуваат при силниот потрес, кој урна околу 20-тина објекти.
Министрите за надворешни работи на Турција и Грција, земји кои се расправаат околу сопственоста на потенцијалните ресурси на јаглеводороди во источниот дел на Средоземното Море, разговараа телефонски по земјотресот и рекоа дека се подготвени да си помагаат едни на други, соопшти Анкара.