(Видео) Новиот перуански претседател положи заклетва, на улиците нереди
Стотици луѓе протестираа во главниот град на Перу, Лима, по соборувањето на претседателот Мартин Вискара и се судрија со полицијата, која употреби солзавец за да ги растера демонстрантите.
Полицијата се обиде да ги спречи демонстрантите да се приближат до зградата на Конгресот, кој вчера изгласа импичмент за Вискари поради обвинение за корупција, објави Би-би-си.
Немирите избувнаа кога претседателот на Конгресот, Мануел Мерино, положи заклетва како привремен претседател.
🇵🇪 "Merino does not represent us," or "#MerinoNoNosRepresenta!"

Thousands of people gathered in front of Peru's Presidential Palace to peacefully protest the swearing in of Manuel Merino following the ouster of President Vizcarra https://t.co/AIjeyWWcvL pic.twitter.com/aVz3Yf64KS

— Bloomberg Quicktake (@Quicktake) November 11, 2020
Полицијата соопшти дека се уапсени 30-ина лица, а во судирите имало повредени.
Протести се одржаа и во другите поголеми градови во целата земја.
Се стравува дека политичката криза во Перу ќе ја наруши економијата на земјата, која веќе е загрозена од пандемијата на коронавирусот.
Вискара уживаше голема поддршка кај народот поради обидот за спроведување на реформите.
©Makfax.com.mk Доколку преземете содржина од оваа страница, во целост сте се согласиле со нејзините Услови за користење.

Директорот на "АстраЗенека": Вакцината бара дополнителна студија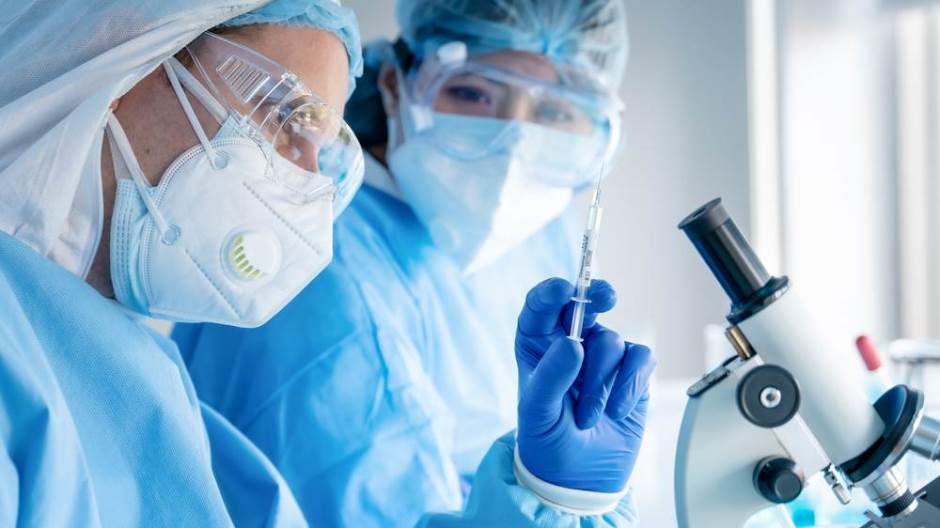 Вакцината против Ковид-19 развиена од британската лабораторија "АстраЗенека" и Универзитетот во Оксфорд, бара понатамошно истражување, рече извршниот директор на "АстраЗенека" по критиките за објавените резултати за ефикасноста.
"Сега, кога се чини дека ја најдовме најдобрата ефикасност, треба да ја потврдиме, затоа треба да спроведеме дополнителна студија", рече Паскал Сориот во интервју за "Блумберг".
Резултатите од оваа нова меѓународна студија, додаде тој, може да се постигнат побрзо затоа што знаеме дека ефективноста е висока и затоа ни требаат помалку пациенти.
Сориот не верува дека овој дополнителен тест ќе го забави одобрувањето на вакцините што треба да го дадат регулаторите во Европската унија и Велика Британија, но на американските власти ќе им треба повеќе време да дадат зелено светло.
Британската лабораторија во понеделникот, врз основа на големи клинички испитувања во Велика Британија и Бразил, објави дека вакцината е во просек ефикасна 70 проценти.
Сепак, зад овој просечен резултат лежат големи разлики помеѓу два различни протоколи. Така, ефикасноста беше 90 проценти за волонтерите кои прво добија половина од дозата, а потоа и целата доза еден месец подоцна, а за групата што ја прими целосната доза двапати, исто така, со разлика од еден месец, ефикасноста беше 62 проценти.
Лабораторијата објави дека инјектирањето на половина од дозата во првата група е резултат на случајна грешка, така што само 3.000 пациенти биле подложени на ваков протокол. Сепак овие резултати сугерираат дека таквата шема предизвикува подобар имунолошки одговор.
Сепак, критиките дојдоа токму затоа што станува збор за мала група волонтери и затоа што откритието е направено по грешка.
Понатаму, просечната возраст на групата која примила половина од дозата не надминува 55 години, со што се исклучуваат ризичните групи.
Новата студија треба да ја процени ефикасноста на вакцината со давање помала доза.
"АстраЗенека" има предност во однос на конкурентите затоа што користи потрадиционална технологија и затоа е поевтина и полесна за чување. Вакцината може да се чува на температура од обичен фрижидер, а не на екстремно ниски температури како во случајот на вакцината на "Модерна" (-20 степени Целзиусови), или -80 за вакцината што ја развиваат "Фајзер" и "Бионтек".
Во понеделникот, "АстраЗенека" објави дека брзо ќе започне со производство на 3 милијарди дози што ќе бидат достапни во 2021 година. За споредба, "Фајзер" и нејзиниот партнер "Бионтек" објавија дека ќе произведат 1,3 милијарди дози до крајот на 2021 година.