Пентагон: САД не планираат да ја соборат кинеската ракета која неконтролирано кружи околу Земјата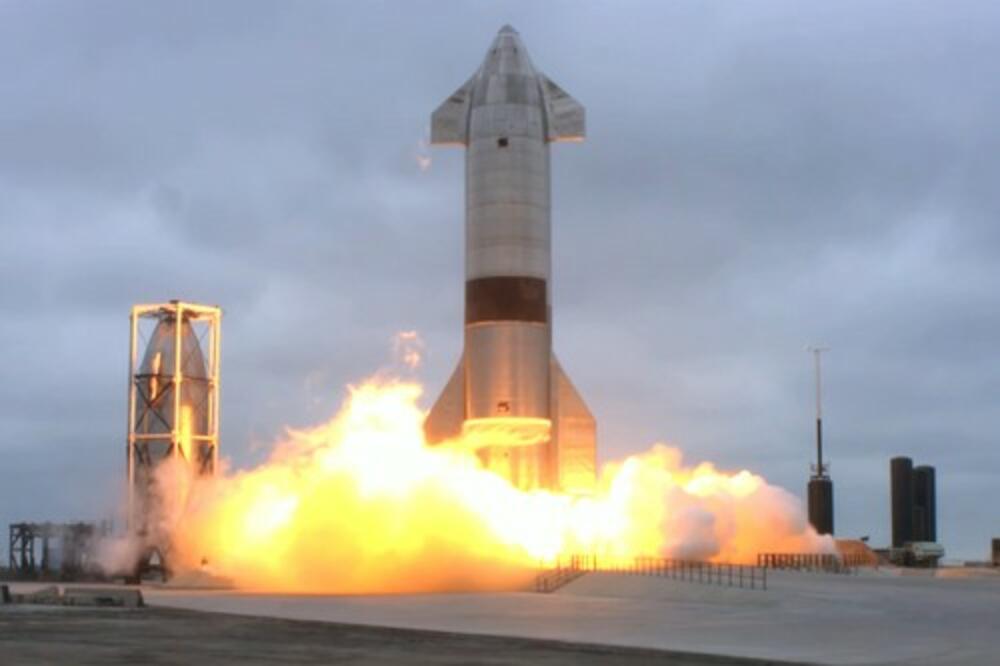 САД се надеваат дека кинеската ракета, која неконтролирано кружи околу Земјата, ќе падне на безбедно место и засега не планираат да ја соборат, изјави шефот на Пентагон, Лојд Остин. Сè уште не е познато на која локација на планетата може да падне дел од ракетата што го лансираше првиот кинески модул за вселенската станица Тијанхе.
На 29 април, Кина ја лансираше ракетата "Лонг марч 5Б" со главниот модул за својата идна орбитална станица. Американското воено воздухопловство претходно објави дека очекува ракетното јадро да се сруши во Тихиот Океан до крајот на неделава.
Според американската војска, дел од ракетата орбитира околу Земјата на секои 90 минути со брзина од околу 27.600 километри на час на висина поголема од 300 километри.
"Не планираме да ја собориме ракетата. Се надеваме дека ќе слета на место каде што нема да му наштети на никого, се надеваме во океанот или некаде на слично", рече Остин.
#CZ5B space debris, imaged a few hours ago by @masi_gianluca with our robotic telescopes. This is expected to re-entry our atmospjhere in a few days. #LongMarch5B #Tianhe1 #reentry @planet4589
👇 pic.twitter.com/NawwplrLMJ

— Virtual Telescope (@VirtualTelescop) May 6, 2021
Тој рече дека експертите го одредуваат времето и веројатното место на падот на ракетата. Остин додаде дека САД имаат можност да соборат делови од ракети кои би можеле да паднат на Земјата, но дека во моментот нема такви планови.
Дел од вселенското летало ЦЗ-5Б се очекува повторно да влезе во атмосферата на Земјата на 9 мај, над јужниот дел на Тихиот Океан недалеку од Нов Зеланд.
"Гардијан" претходно цитираше астрофизичар од Астрофизичкиот центар на Универзитетот Харвард дека делови од ракетите може потенцијално да паднат во населено место, почнувајќи од север до Њујорк, Мадрид и Пекинг, сè до југ до Чиле и Нов Зеланд.
Научникот исто така очекуваше дека делови од ракетата може да паднат во морето, имајќи предвид дека поголемиот дел од нашата планета е покриен со океани. Кина ја лансираше ракетата "Лонг марч 5Б" со главниот модул за својата идна орбитална станица на крајот на април.
Пекинг има испланирано повеќе мисии во текот на 2021 и 2022 година, а планира и официјално да лансира вселенска станица во 2023 година.
©Makfax.com.mk Доколку преземете содржина од оваа страница, во целост сте се согласиле со нејзините Услови за користење.

Зеленски до Бајден: Кажете ни јасно дали одиме во НАТО или не?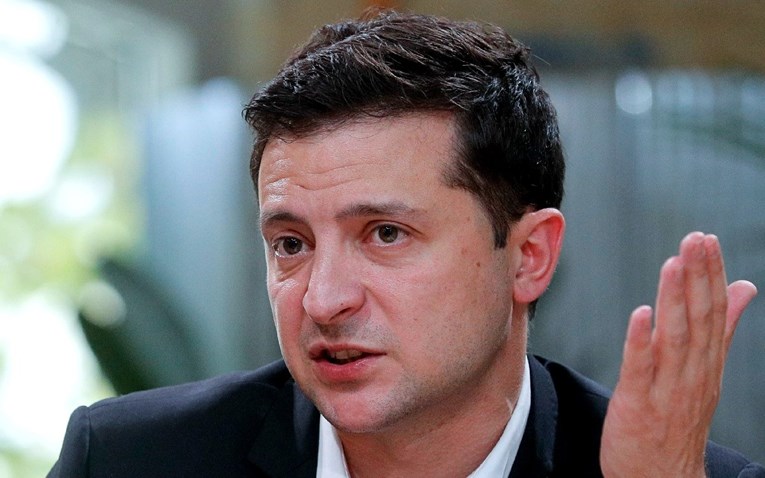 Претседателот на Украина Володимир Зеленски рече дека сака јасен одговор "да" или "не" од американскиот претседател Џо Бајден за планот на Украина за влез во НАТО.
"Ако зборуваме за НАТО и Акциониот план за членство, јас навистина би сакал да добијам од Бајден детали " да " или " не ", рече Зеленски, осврнувајќи се на статусот што Украина долго го бараше.
"Треба да добиеме јасни датуми и веројатност за тоа", рече Зеленски на денот на самитот на лидерите на НАТО во Брисел. Киев изрази незадоволство затоа што не беше поканет на тој состанок.
Во заедничкото интервју за повеќе познати агенции, Зеленски рече дека добил ветување дека Бајден нема да ја користи Украина како договор за средба со рускиот претседател Владимир Путин оваа недела. Тој ги повика Соединетите Американски Држави да и дадат економска поддршка на Украина и апелираше до Бајден и Меѓународниот монетарен фонд (ММФ) да ги разберат проблемите на Украина пред да постават "нефер барања за реформи".
Зеленски побара од членките на НАТО да го забрзаат пристапувањето на Украина во НАТО, по дополнителните тензии со Москва оваа година околу акумулацијата на дополнителни руски трупи и воена опрема во близина на украинските граници. Според него, повеќето руски трупи допрва треба да се повлекуваат. Украинскиот претседател проценува дека околу 11.000 војници се повлечени а остануваат уште 95.000.
Бајден и Зеленски разговараа телефонски минатата недела, а Бајден го покани украинскиот колега на состанок во Белата куќа следниот месец. Зеленски рече дека жали што не се сретнал со Бајден во живо пред средбата меѓу американскиот и рускиот претседател.
"Тој (Бајден) рече:" Никогаш нема да тргувам со украински интереси ", вели Зеленски, пренесуваат медиумите.