(Видео) Пожар проголта музеј во Бразил стар 200 години, уништени 20 милиони експонати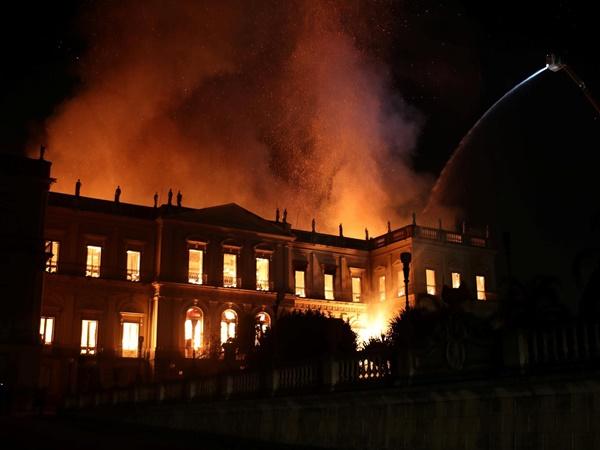 Голем пожар го зафати Националниот музеј во Рио де Женеиро, еден од најстарите музеи во Бразил кој постои 200 години, при што се уништени огромен број артефакти – од археолошки пронајдоци до историски документи.
,,Уништената зграда и колекцијата е непроценлива загуба за Бразил", соопшти претседателот Мишел Темер. Тој додаде дека денеска е трагичен ден за Бразил бидејќи 200-годишната работа, истражувања и знаење се изгубени.
Засега нема податоци што сè изгорело во пожарот, а нема информации ниту за жртви и повредени во огнената стихија.
Телевизиските снимки за пожарот, кој избувнал синоќа откако музејот бил затворен за посетители, покажуваат дека тој зел замав во текот на ноќта. Огнот почнал околу 19:30 часот и сè уште не се познати причините за тоа.
Музејот е формиран во 1818 година и во него се наоѓаат неколку клучни колекции, вклучувајќи ја египетската колекција, грчко-римските артефакти, палеонтолошката колекција во која се наоѓа и костур на диносаурус пронајден во регионот на Минас Гераис, како и најстариот човечки фосил пронајден во Бразил.
Музејот вкупно поседува повеќе од 20 милиони вредни предмети.
Потпретседателот на институцијата, Луиз Дуарте изјави дека музејот со години бил запоставуван.
,,Никогаш не сме добиле ништо од владата. Неодамна го завршивме договорот со државната банка за развој за голема инвестиција, со цел конечно да ја обновиме палатата и, што е иронично, планиравме да инвестираме во систем за заштита од пожари", изјави тој.
©Makfax.com.mk Доколку преземете содржина од оваа страница, во целост сте се согласиле со нејзините Услови за користење.

(Видео) Над 20 мртви при вооружен напад за време на воена парада во Иран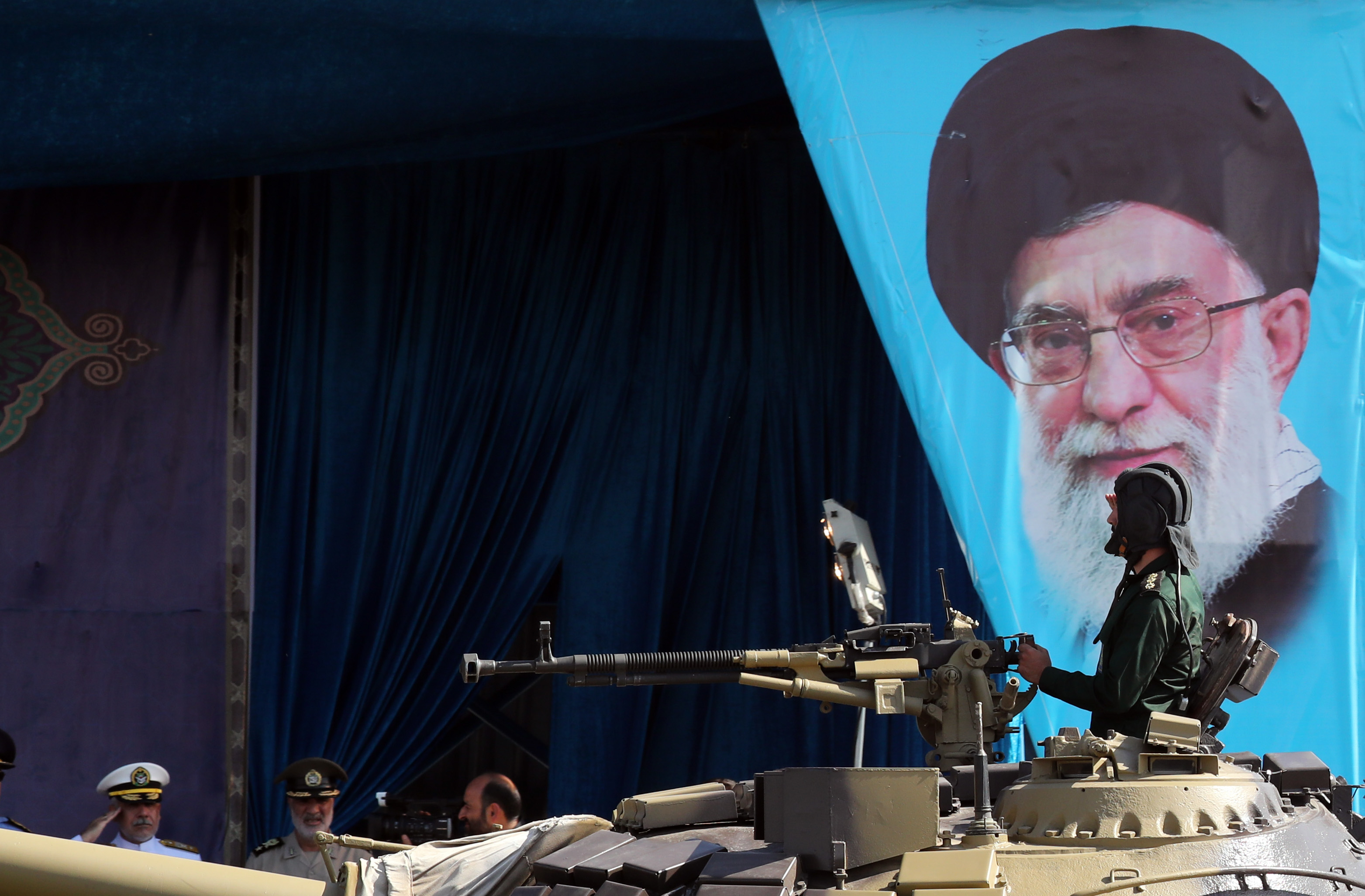 Дваесет и четири лица се убиени, а 53 повредени во утринскиот напад на вооружени луѓе за време на воена парада во Ахваз. Нападот се случи во југозападниот дел на Иран, а државната новинска агенција "Ирна" објави нов биланс на жртви.
UPDATE
Live video captures the moment of #Ahvaz terrorist shooting https://t.co/qKmmEkyclu#IranMilitaryParade pic.twitter.com/KmpfvnbOGx

— Press TV (@PressTV) September 22, 2018
Претходно, иранските медиуми објавија дека во нападот се убиени најмалку осуммина членови на иранската револуционерна гарда, а ранети 20. Парадата беше организирана по повод Националниот ден на вооружените сили.
"Бројот на лица загинати во терористичкиот напад се зголеми на 24, вклучувајќи и жени и деца кои биле меѓу гледачите, а бројот на мртви може да се зголеми во зависност од состојбата на ранетите", наведува "Ирна".
Локални медиуми објавија дека меѓу загинатите има и еден новинар. Досега ниту една група не ја презеде одговорноста за нападот на Ахваз.