(Видео) Полицијата во Мјанмар со водени топови ги растура протестите против пучот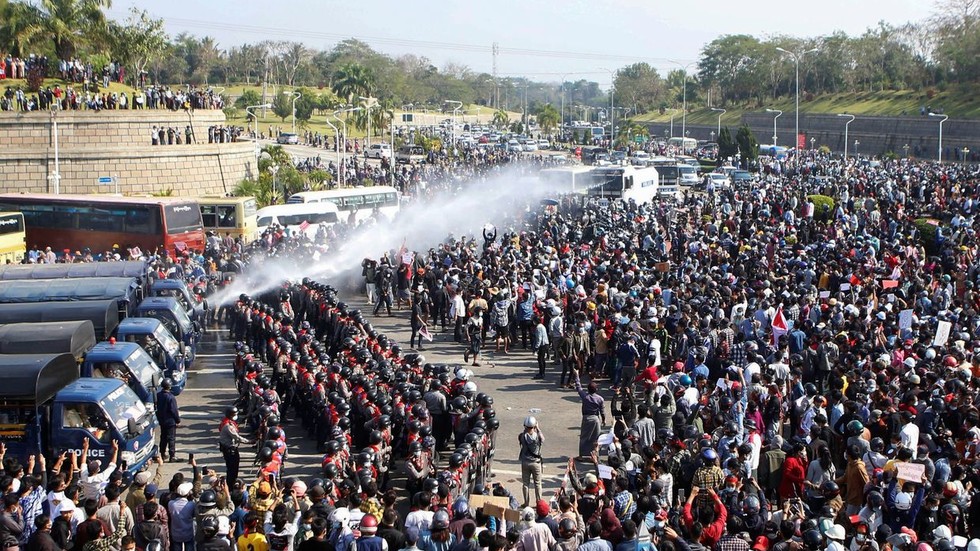 Масовните мирни демонстрации во Мјанмар против воениот удар продолжија трет ден по ред со илјадници учесници низ целата земја, пренесува РТ.
Во главниот град Најпјидау, полицијата користеше водени топови на место каде што толпата блокираше пат. Со водените топови беше пукано во кратки рафали, при што некои луѓе биле соборени на земја, според снимките од местото на настанот.
A water cannon has been used against Protesters in NayPyiDaw. #WhatIsHappeningInMyanmar #Myanmar #Myanmarcoup pic.twitter.com/P24bLvdAhd

— Wai Wai Nu (@waiwainu) February 8, 2021
Генерално, ситуацијата останува мирна и покрај стравувањата од преместување на трупите во Јангон, најголемиот град на Мјанмар, во последните неколку дена.
Војската на Мјанмар на 1 февруари го смени цивилното раководство на нацијата и ги уапси неговите членови, вклучувајќи го и избраниот лидер, државната советничка Аунг Сан Су Кји, откако ја обвини нејзината партија за местење на парламентарните избори во ноември, на кои победи со огромна предност.
Just after shooting the Naypyidaw crowd with a water cannon police get a cheer. 🌸 Lol so Burma. Credit Kyaw Zeyar Oo. pic.twitter.com/odv1MA2ofZ

— Rangoon (@Rangoon_Film) February 8, 2021
Пучот ги предизвика најголемите протести од Шафранската револуција во 2007 година, што даде поттик за демократска транзиција по долг период воено владеење. Покрај протестите, противниците на војската организираат кампања за граѓанска непослушност, повикувајќи на штрајкови. Напорите ги водат здравствени работници, лекари и други државни службеници.
Пучот го осудија повеќе земји и ОН, кои ги повикаа генералите во Мјанмар да ги ослободат сите уапсени функционери и активисти и да ја обноват цивилната влада.
©Makfax.com.mk Доколку преземете содржина од оваа страница, во целост сте се согласиле со нејзините Услови за користење.

САД воведуваат санкции за Русија поради ситуацијата со Навални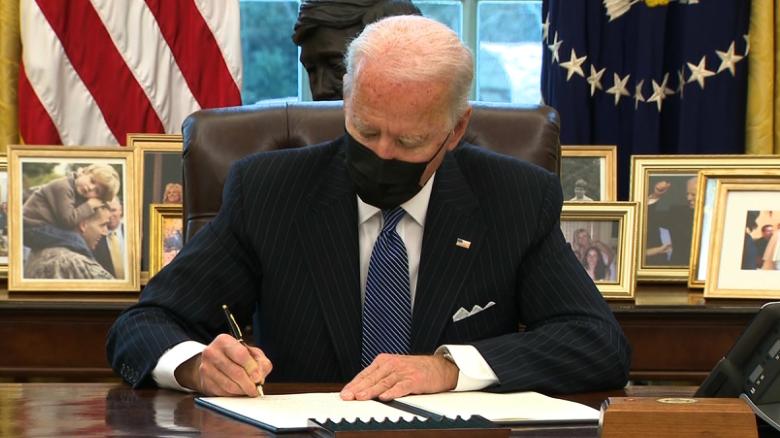 СAД ќе воведат санкции против седум претставници на руската влада поради ситуацијата со Алексеј Навални, изјави претставник на американската администрација.
Информацијата била соопштена за време на специјален телефонски состанок.
Како што се наведува, администрацијата на претседателот Џо Бајден сака односите меѓу Русија и САД да бидат стабилни и предвидливи, но нема да бара нивно ресетирање.
Американските власти усвоиле санкции против руски официјални лица и компании бидејќи заклучиле дека Русија се обидела да го убие опозицискиот лидер Алексеј Навални со нервен агенс, соопштија неименувани официјални лица од администрацијата на Бајден.
Зборувајќи пред новинарите преку конференциски повик, официјалните лица изјавиле дека потегот е направен во координација со Европската Унија, објави "Ројтерс".
Тие исто така го повториле повикот на претседателот на САД, Русија да го ослободи Навални од затвор.
Претходно денеска, рускиот министер за надворешни работи, Сергеј Лавров, изјави дека Москва сигурно ќе одговори на евентуалните санкции што би ги вовеле Соединетите Американски Држави поради ситуацијата со осудениот Навални.
"Ние ќе одговориме без сомнение. Едно од основните правила во дипломатијата е реципроцитет. Нема смисла да се коментира ваков чекор. Ние неколкупати повторивме што мислиме за нелегитимните еднострани санкции што американските колеги планираат да ги користат. Тоа се случува секогаш, а потоа Европската Унија ги копира потезите на САД", рече Лавров, а пренесе агенијата "Тасс".
Лавров исто така додаде и дека САД немаат што конкретно да кажат во врска со наводите за наводното труење на Навални.