(Видео) Потресни сцени од Газа: Девојче со молитва ги "тера" бомбите од себе и своето семејство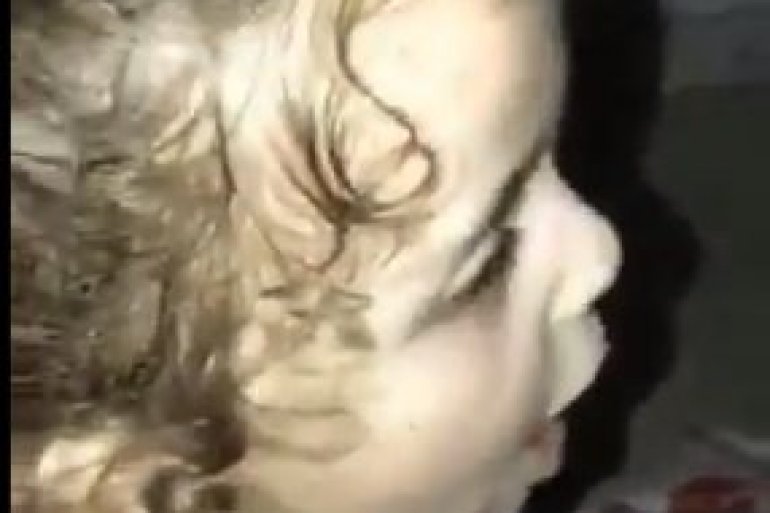 Снимката која се појави на социјалните мрежи, а на која девојче од Појасот Газа се обидува да остане смирена и наоѓа решение во молитва, го расплака светот.
This is how this little angel is trying to stay calm in the face of the sound of Israeli fighter jets & incoming missiles bringing death & destruction. May Allah protect you and all our people in #Gaza & all over #Palestine https://t.co/VU4Ti6EIII

— Maher Zain (@MaherZain) May 18, 2021
Секој треба добро да размисли кога ќе се случат такви катастрофи, како што е моменталниот конфликт на Блискиот Исток. Како обичните луѓе поминуваат низ сето тоа и како живеат во секојдневен страв дека бомба ќе експлодира токму таму каде што се.
Девојчето од Појасот Газа се обидува да остане смирено и решението го наоѓа во молитва. Таа се моли за себе и за своето семејство, а нејзините родители го снимиле сето тоа и на сите им ја покажаа тажната вистина.
©Makfax.com.mk Доколку преземете содржина од оваа страница, во целост сте се согласиле со нејзините Услови за користење.

Путин за американските медиуми: Замислете дека испраќаме војска до вашите граници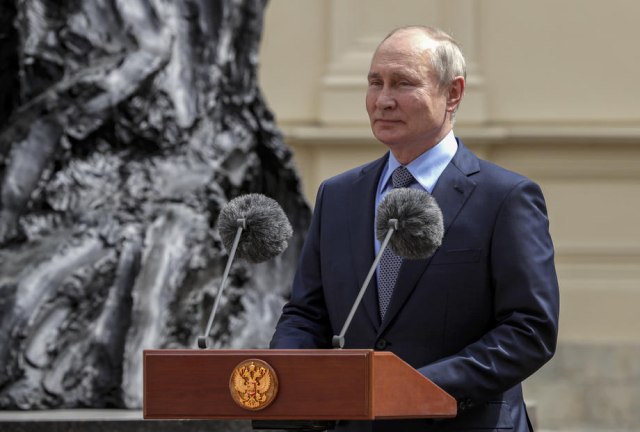 Во пресрет на средбата со американскиот лидер Џозеф Бајден во Женева, рускиот претседател Владимир Путин во интервју за американската телевизија "Ен-Би-Си" оцени дека воените вежби на НАТО и на САД се одржуваат во непосредна близина на руските граници и тој запраша што ќе се случи ако Русија го стори истото.
"Замислете дека сме ја испратиле нашата војска директно до вашите граници. Каков би бил вашиот одговор?", праша Путин.
Американската телевизија исто така потсети дека, кога Путин бил запрашан за неодамнешниот трансфер на руската армија во близина на украинската граница, Путин изјавил дека Русија спроведува воени вежби исклучиво на своја територија. Рускиот претседател го спомна фактот дека НАТО рутински спроведува воени вежби во близина на руските граници, како и фактот дека САД спроведуваат маневри на Алјаска, која е исто така во близина на руските граници.
Тој исто така ги отфрли сите обвинувања во врска со вмешаноста на Русија во изборниот процес, рече дека обвиненијата дека Русија или руски хакери се одговорни за сајбер напади во Америка се "фарса". "Тие нè обвинија за многу работи. За мешање во изборите, за сајбер напади и така натаму. Ниту еднаш, ама ниту еднаш не се обидоа да презентираат докази. Ова се само неосновани обвинувања", рече Путин.
Сепак, на прашање од домаќинот дали е загрижен дека американската разузнавачка служба можеби веќе навлезе длабоко во руските мрежи и дека е способна да нанесе посериозна штета, Путин рече дека, иако е можно, таквата опција не го плаши него. Од друга страна, Путин изјави дека Русија е загрижена за сајбер активностите на НАТО.
"Она од што се плашат во Америка може да биде опасност и за нас. НАТО го прогласи сајбер-просторот за борбена зона. Тие планираат нешто, подготвуваат нешто, секако дека сме загрижени за тоа", рече Путин.
Сепак, тој исто така изрази надеж дека Русија и Америка ќе започнат процес на соработка кога станува збор за борба против компјутерскиот криминал.
"Ајде да седнеме заедно, да разговараме, да најдеме компромисни решенија што ќе бидат прифатливи за обете страни", посочи тој.
Путин се осврна и на прашањето на рускиот блогер Алексеј Навални, велејќи дека ќе биде третиран не полошо од другите затвореници. На прашањето дали тој лично го наредил убиството на Навални, Путин рече дека Русија "нема навика да убива некого". За време на интервјуто, Путин исто така рече дека прашањето за размена на затвореници може да се дискутира за време на претстојниот самит со американскиот државен врв.
На прашањето дали е подготвен да ја разгледа можноста за размена на затвореници, тој одговори: "Да, се разбира. Знам дека има неколку американски државјани во Русија кои се осудени и кои се во затвор. Сепак, има неспоредливо повеќе руски граѓани кои се наоѓаат во американски затвори. Овие бројки се едноставно неспоредливи", додаде тој.