(Видео) Претепани млади Белоруси мораа да ветат пред камера дека повторно нема да протестираат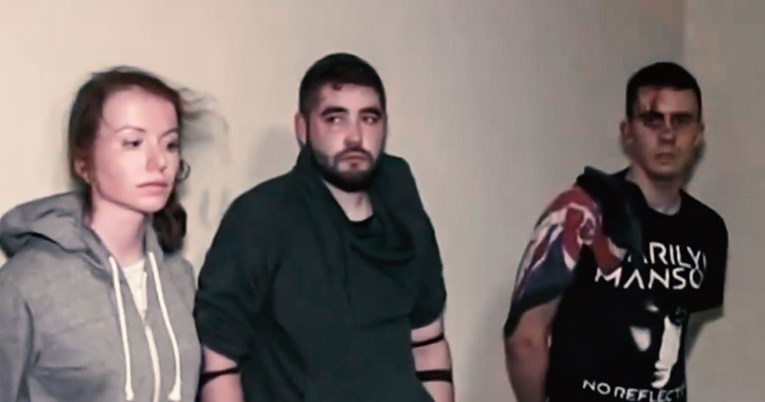 Протестите во Белорусија продолжија во средата вечерта, четврта вечер по изборите, на кои победи претседателот Александар Лукашенко, а кои демонстрантите и опозицијата ги сметаат за наместени.
Самото Министерство за внатрешни работи призна дека полицијата во градот Брест, покрај вообичаените солзавец, гумени куршуми и шок-гранати, пукала и со огнено оружје кон демонстрантите и дека еден демонстрант е застрелан.
Исто така, Министерството вчера објави дека 6.000 демонстранти се уапсени во трите ноќи на протестите. Утрово, сепак, објави дека се уапсени уште 700 демонстранти преку ноќ, со што вкупната бројка достигна речиси 7.000 – во земја со помалку од 10 милиони луѓе.
Белоруската телевизија објави и снимки на некои од уапсените демонстранти, од кои некои се крвави и со други видливи повреди. Полицајците ги прашуваат пред камера дали сè уште сакаат револуција.
In #Belarus, the state TV is showing visibly terrified detained protesters. They were probably beaten up before their public promises to no longer take part in anti-Lukashenka #protests.

This is happening in #Europe in 2020. Just terrible.

— Alex Kokcharov (@AlexKokcharov) August 12, 2020
Видеото, кое исто така беше објавено од аналитичарот Алекс Кокчаров на "Твитер", покажува млади момчиња и девојки со лисици на рацете, првин свртени кон ѕидот, а потоа кон камерата.
"Во Белорусија државната телевизија ги прикажува очигледно исплашените уапсени демонстранти. Тие, веројатно, биле претепани пред јавно да ветат дека нема повторно да учествуваат во протести против Лукашенко. Ова се случува во Европа во 2020 година. Едноставно е страшно", напиша Кокчаров под видеото.
©Makfax.com.mk Доколку преземете содржина од оваа страница, во целост сте се согласиле со нејзините Услови за користење.

Швајцарците гласаат дали сакаат раскинување на договорт за слободно движење со ЕУ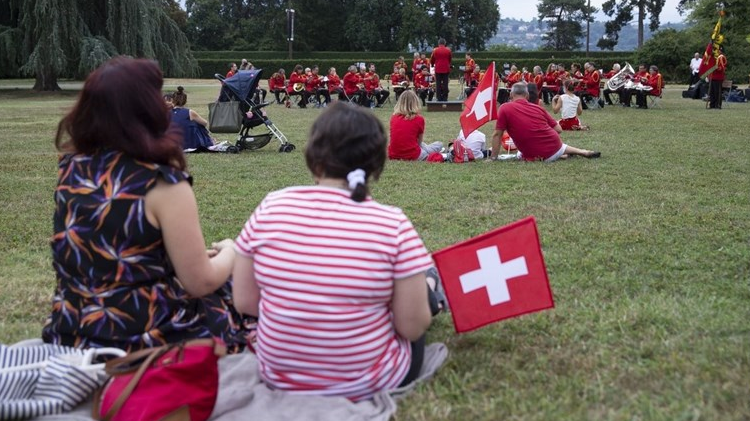 Швајцарските гласачи денеска одлучуваат дали сакаат да го поништат Договорот со ЕУ за слободно движење на луѓето, што е важен тест за ставовите кон странците, кои сочинуваат една четвртина од тамошната популација.
Укинувањето на Договорот со ЕУ за слобода на движење на луѓето, кој е на сила од 2002 година, го побара десничарската популистичка Швајцарска народна партија, а преку него би можеле да се загрозат уште шест билатерални договори со ЕУ. Раскинувањето на еден, значи автоматско раскунување на сите договори од таа група.
Договорите опфаќаат истражувања, земјоделство, технички бариери за трговија, јавни набавки, копнен транспорт и цивилен воздушен транспорт.
ЕУ како последица би можела да раскине и неколку други договори. Ова практично би значело крај на швајцарскиот модел за односи со Унијата. Затоа повеќето Швајцарци се против оваа иницијатива.
Анкетата на gfs.bern покажа дека 63 проценти од испитаниците се противат на предлогот на Швајцарската народна партија, а 35 проценти го поддржуваат, што укажува на тоа дека гласачите сакаат стабилност во време на економска неизвесност поради пандемијата на коронавирусот.
Покрај тоа, Швајцарците одлучуваат и за уште четири прашања: купување борбени авиони, породилно отсуство за татковците, измени на законите за лов и даночни олеснувања.