(Видео) Пукање во супермаркет во САД – еден убиен и двајца повредени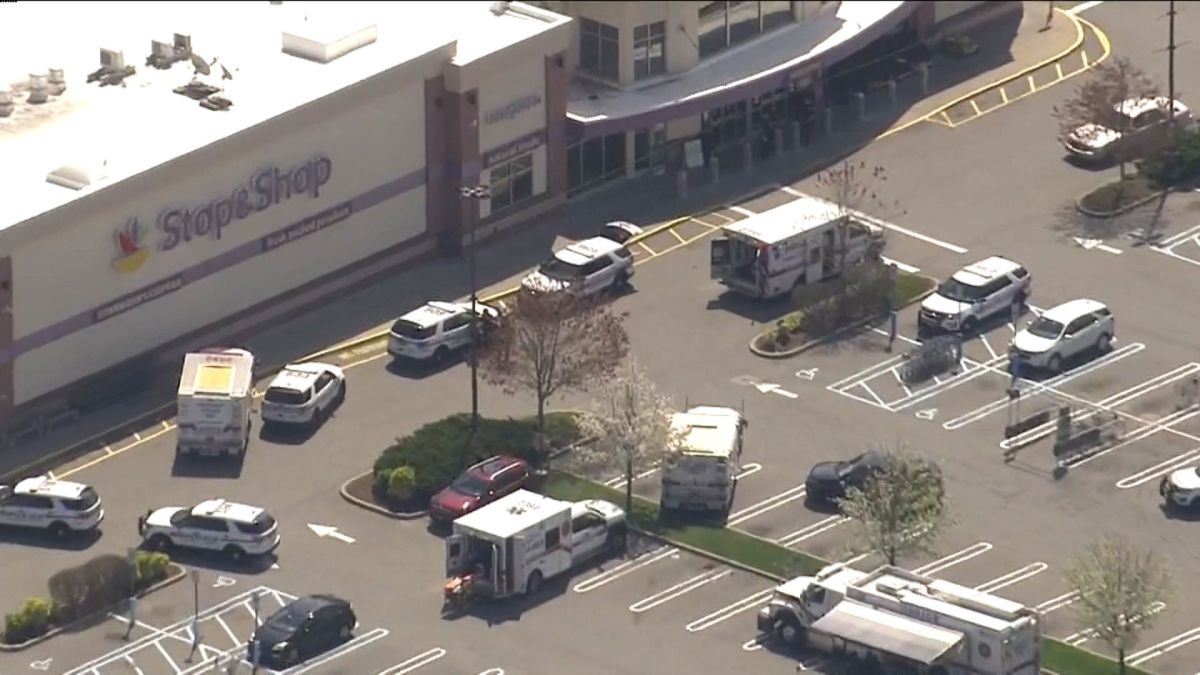 Едно лице е убиено, а две се ранети во супермаркет во Лонг Ајленд кога напаѓач отворил оган, соопшти полицијата.
Потоа напаѓачот избегал од местото на злосторството, според американските медиуми.
There has been an active shooter situation at the West Hempstead Stop & Shop. The #NassauCountyPD is canvassing the area & nearby schools have been notified to lock down & secure their buildings. The subject has not been apprehended yet & we ask that area residents remain indoors

— NCPD (@NassauCountyPD) April 20, 2021
Се претпоставува дека осомничениот по пукањето влегол во автобус и побегнал во непознат правец.
Според официјалното соопштение на полицијата, откриен е идентитетот на напаѓачот.
BREAKING: 1 killed, 2 injured in shooting at Long Island Grocery Store. Suspect at large still. 49yo Employee was killed near the managers office in the store. There was a couple hundred people in the store at the time of the shooting.

Nearby schools are on Lockdown

— United States News Block (@USNewsBlock) April 20, 2021
Се работи за 30-годишниот Габриел Двајт Вилсон, кој носи црна облека и се претпоставува дека е вооружен и опасен.
©Makfax.com.mk Доколку преземете содржина од оваа страница, во целост сте се согласиле со нејзините Услови за користење.

Лидерите на Западен Балкан со заедничка декларација: Итен почеток на преговорите со Скопје и Тирана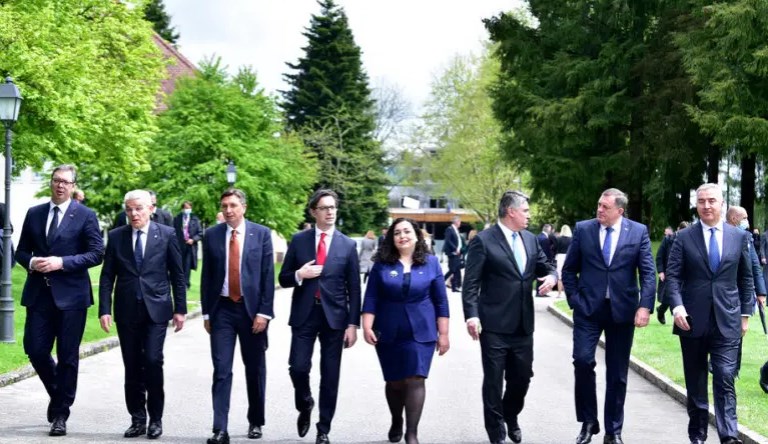 Декларацијата усвоена од лидерите на Процесот "Брдо – Бриони" на самитот укажува на важноста од брзото проширување на ЕУ за целиот регион на Западен Балкан, а не за одделни земји.
Лидерите на Словенија, Хрватска, Албанија, Црна Гора, Косово, Северна Македонија, Србија и на Босна и Херцеговина присуствуваа на состанокот по повод 10-годишнината од иницијативата.
Заедничката изјава го поздравува усвојувањето на Економскиот и инвестициски план на ЕУ за Западен Балкан од октомври 2020 година, како и фактот дека, како што се наведува, е придружен со значителни финансиски средства.
Документот нагласува дека, како составен дел на Европа, Западен Балкан има права и обврски да го следи развојот на земјите членки на ЕУ што е можно повеќе, со олеснет пристап до Унијата.
Лидерите на Процесот "Брдо – Бриони" истакнаа дека се посветени на заедничката стратешка визија за Европа и ја истакнаа нивната посветеност на мирот и стабилноста, вклучително и добрососедските односи.
"Западен Балкан е дел од Европа и обединувањето на Европа не е целосно без Западен Балкан. Со членството во ЕУ границите меѓу земјите членки стануваат помалку важни, што создава поширок простор за соживот и плуралност на националните интереси", се вели во документот.
"Ја повикуваме ЕУ да го забрза процесот на пристапување многу бргу и да го вклучи целиот Западен Балкан во Унијата имајќи го предвид напредокот што го направи секоја земја", порачаа политичките лидери.
Тие изразија јасен став за отворање на пристапните преговори со Албанија и Северна Македонија, без натамошно одложување.
Во однос на предизвиците на пандемијата на Ковид-19 и нејзините економски и социјални последици, тие ја истакнаа потребата да се искористи закрепнувањето како можност за зелена и дигитална транзиција, што ќе доведе до одржлив развој и ќе им понуди можности на помладите генерации.