(Видео) САД ѝ наредија на Кина да го затвори конзулатот во Хјустон во рок од 72 часа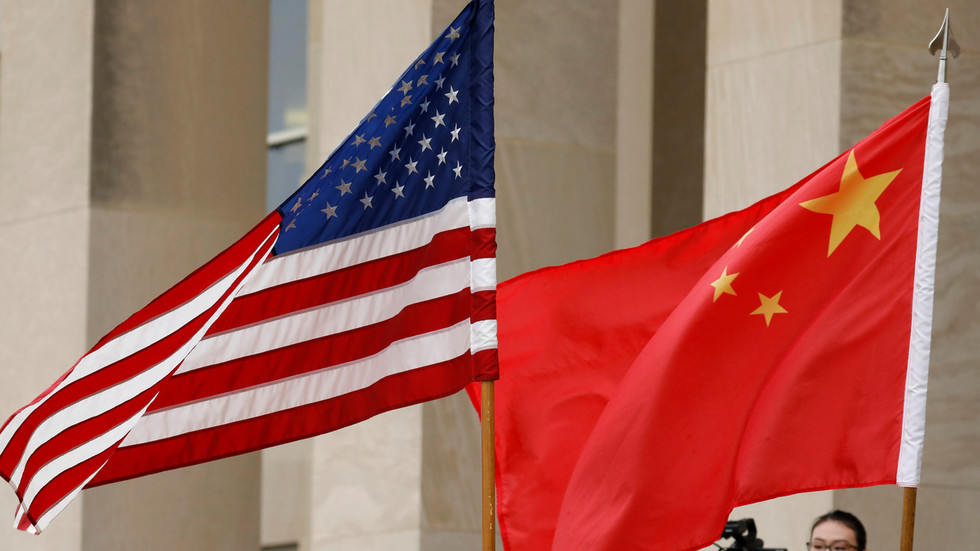 САД побараа од Кина да ја затвори канцеларијата за пасоши и визи во генералниот конзулат на Кина во Хјустон, Тексас, информира главниот уредник на "Глобал тајмс" цитиран од "Ројтерс".
Кинеското МНР ја потврди информацијата велејќи дека Вашингтон ненадејно на 21 јули го известил Пекинг да го затвори својот конзулат во Тексас. Според дневниот брифинг на портпаролот на кинеското Министерство за надворешни работи, Ванг Венбин, Пекинг остро ја осудил одлуката и ги повикал САД да го повлечат овој потег, истовремено најавувајќи одмазднички мерки како одговор.
The US asked China to close Consulate General in Houston in 72 hours. This is a crazy move.

— Hu Xijin 胡锡进 (@HuXijin_GT) July 22, 2020
Кина во моментот има пет генерални конзулати во САД, вклучувајќи ги и оние во Њујорк, Чикаго, Сан Франциско и Лос Анџелес, како и кинеската амбасада во Вашингтон.
Според локалната телевизија КПРЦ 2, која го цитирала полицискиот оддел Хјустон, полицијата и противпожарната служба претходно одговориле на повик за пожар што бил забележан во дворот на конзулатот. Извештаите посочуваат дека пожарот е резултат на документи што биле запалени во дворот на зградата.
Коментирајќи ги извештаите за палењето документи во дворот на конзулатот, Ванг Венбин рече дека канцеларијата на Хјустон работи нормално.
Развојот со конзултатот во Хјустон е провокација и игра на кој прв ќе се повлече во односите меѓу Кина и САД, вели д-р Ванг Јивеј, директор на Институтот за меѓународни работи и Центарот за европски студии при Универзитетот "Ренмин" во Пекинг.
"Трамп ја притиска Кина само да добие реизбор, да се оддалечи од неговите проблеми. Дури и тој не може да постигне таква цел. Можат да се случат и поопасните дејства, како што се прекин на дипломатските односи и воен конфликт ако Кина покаже слабост. Трамп ја принудува Кина да направи жртви за неговиот реизбор со киднапирање на американските гласачи и американските сојузници", додава професорот.
This video shared with us by a viewer who lives next to the Consulate General of China in #Houston shows fire and activity in the courtyard of the building.
DETAILS SO FAR: https://t.co/2cOeKoap96 pic.twitter.com/0myxe6HIlC

— KPRC2Tulsi (@KPRC2Tulsi) July 22, 2020
Подоцна, портпаролот на американскиот Стејт департмент, Морган Ортагус, го коментира овој потег велејќи дека затворањето на конзулатот е мотивирано од потребата да се заштитат американската интелектуална сопственост и приватните информации.
Во вторникот Министерството за правда на САД соопшти дека двајца кинески официјални лица се обиделе да украдат истражување за вакцината за Ковид-19 преку наводни обиди за хакирање голем број американски, британски и други меѓународни компании.
Кинескиот амбасадор во Велика Британија, Лиу Сјијаоми, ги отфрли овие неосновани тврдења како непочитување на кинеските научници и нивните достигнувања. Пекинг е една од водечките земји во своите обиди за истражување против коронавирусот со својата втора национална вакцина произведена од "Синовак биотек", што набргу се очекува да влезе во последната фаза на тестирање кај луѓе.
Кинеско-американските односи се влошија за време на пандемијата на коронавирусот бидејќи американскиот претседател Доналд Трамп постојано го обвинуваше Пекинг за ширењето на вирусот. Американски официјални лица претходно изјавија дека размислуваат за разни опции за казнување на Кина за бројот на смртни случаи, кои се резултат на пандемијата, вклучително и забрана за некои од најпопуларните платформи за социјални мрежи, како што е "Тикток". Сепак, според кинеското МНР, наредбата да се затвори конзулатот е прилично неочекувана.
©Makfax.com.mk Доколку преземете содржина од оваа страница, во целост сте се согласиле со нејзините Услови за користење.

ЕУ со зелено светло за санкции против Белорусија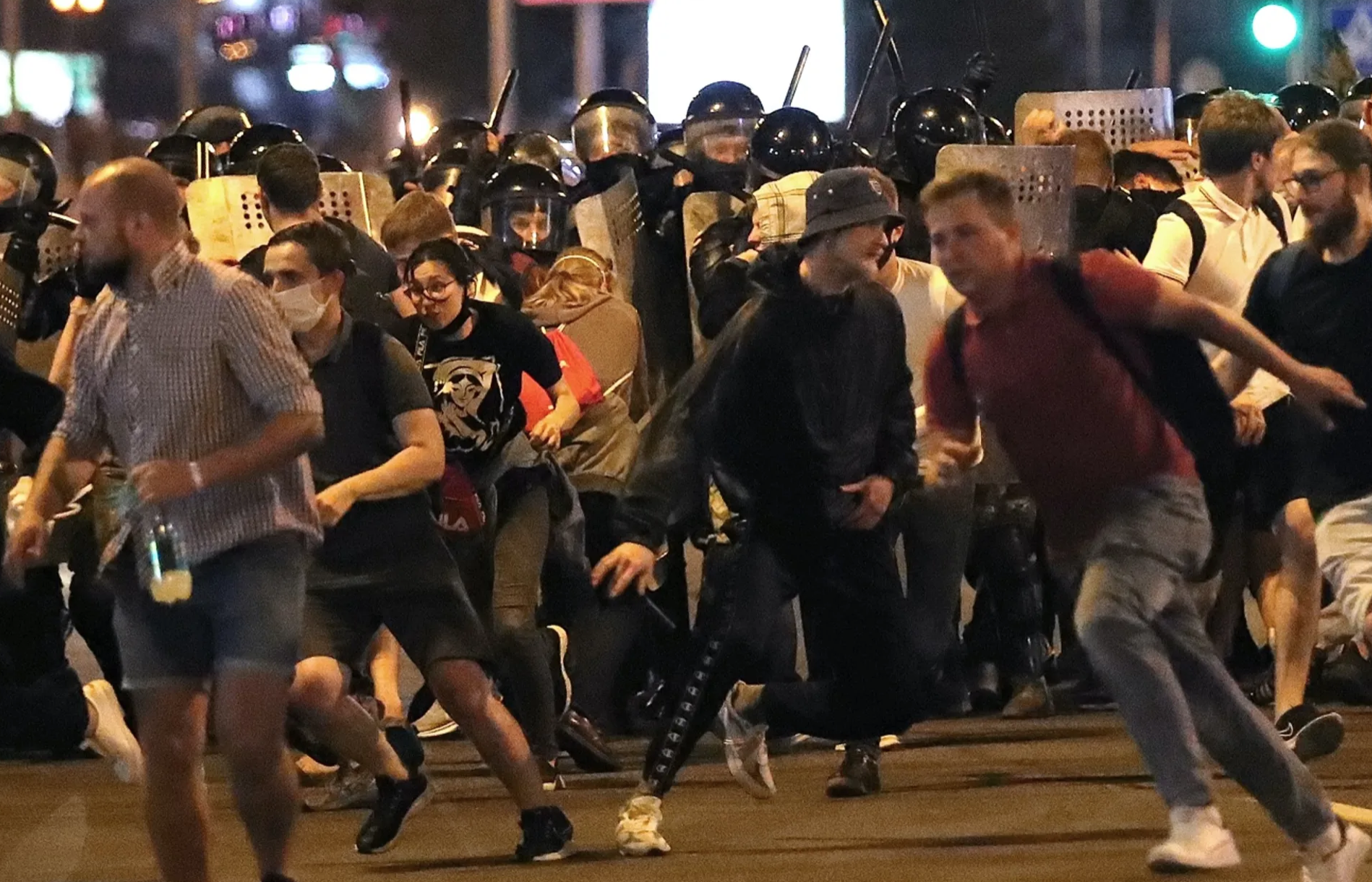 Европската унија дала "зелено светло за санкционирање на репресијата во Белорусија", изјавиле европски извори за Франс прес.
"Министрите за надворешни работи се согласија да ја санкционираат репресијата и ќе се направи список со имиња", додале истите извори.
Шефот на европската дипломатија, Жозеп Борел, неодамна изјави дека ЕУ темелно ќе ги разгледа односите со Белорусија и оцени дека претседателските избори во таа земја не биле ниту слободни, ниту фер.
Во 2004 година, ЕУ воведе ембарго за оружје за Белорусија и санкции за оние за кои се тврдеше дека се поврзани со исчезнувањето на противниците на долгогодишниот белоруски претседател, Александар Лукашенко.
Во следните години, ЕУ воведе дополнителни мерки против бројни лица и организации, но повеќето санкции беа олеснети во 2016 година, кога Лукашенко ослободи група на политички затвореници.
Во Белорусија на 9 август се одржаа претседателски избори, а сегашниот претседател Александар Лукашенко обезбеди нов мандат со над 80 проценти од гласовите, додека неговиот главен ривал, Светлана Тихановскаја, доби 10,09 проценти од поддршката на гласачите.
Резултатите од изборите во јавноста покренаа многу прашања и сомнежи за регуларноста и предизвикаа повеќедневни насилства и протести.
Тихановскаја, која првично одби да ги признае резултатите од гласањето, замина во Литванија и ги повика поддржувачите да престанат со демонстрациите.