(Видео) Снег за Нова Година во Египет – туристи изненадени бегаа од неочекуваното невреме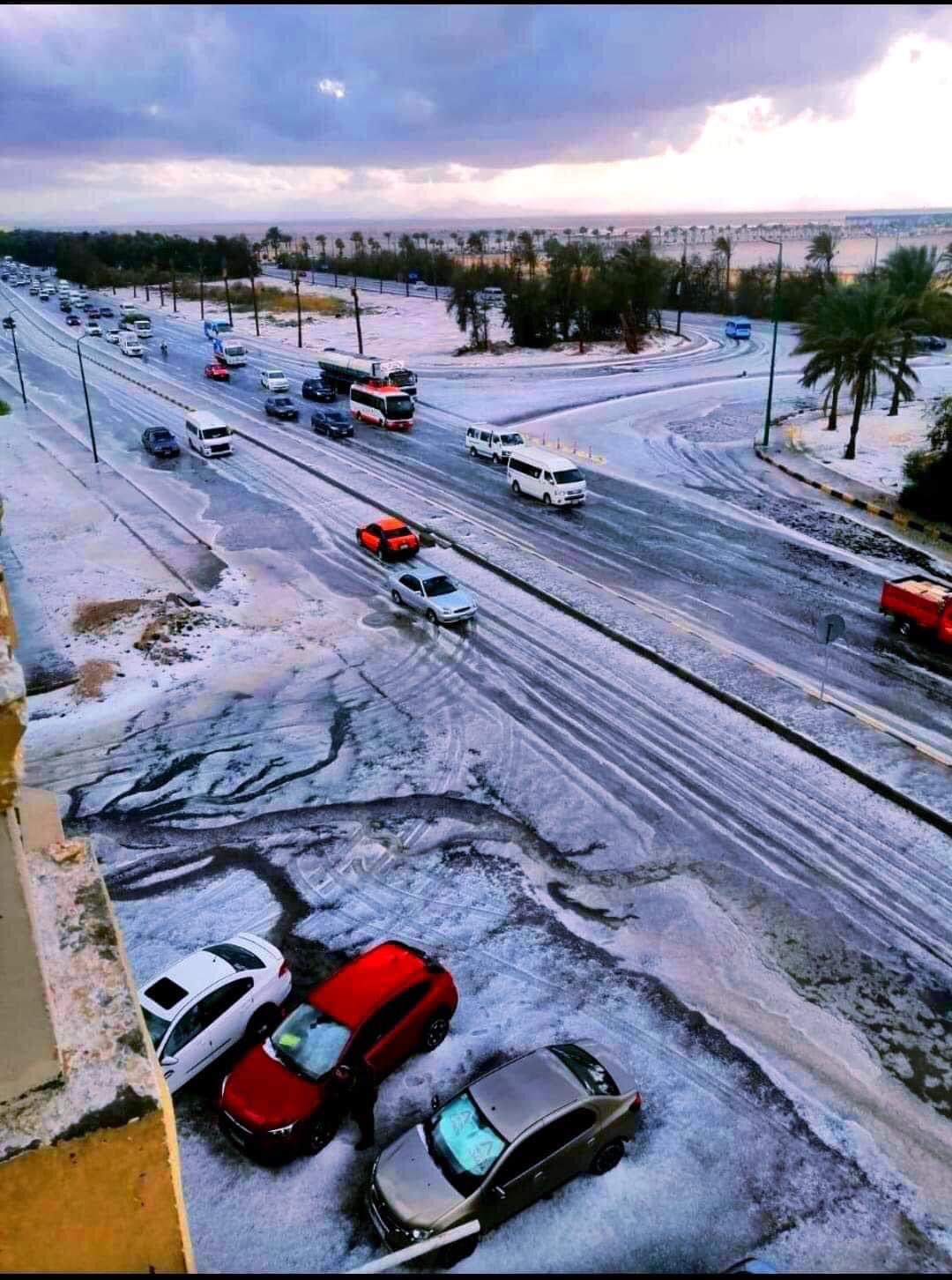 Популарното египетско летувалиште влезе во 2022 година, под снежна покривка донесена од ненадејна бура.
Snowfall in Egypt hurghada: Climate Action Crisis.The Egyptian city of Hurghada, in the Red Sea, witnessed heavy rain with hail, accompanied by lightning and thunder, while thick clouds covered the sky of the tourist city. pic.twitter.com/JpCPE7jEBe

— worldnews24u (@worldnews24u) January 2, 2022
Туристите во египетскиот град Хургада биле воодушевени кога местото го зафатило невреме и на првиот ден од Новата година донесе снег, што ретко може да се види таму.
Hurghada Today #egyptscoop #snow #hurghada #الغردقة pic.twitter.com/IhvyXi3iWi

— Egypt Scoop (@Egypt_Scoop) January 1, 2022
На социјалните мрежи се појавија снимки од луѓето кои бегаат во своите хотели, засолнувајќи се од снегот и поголемиот град кој паѓа од небото.
Heavy hail in Egyptian #Hurghada. Roads of the resort town are covered with #snow and #hail.
In the social networks, #eyewitnesses wrote that the #hailstones were the size of a quail's egg. The precipitation damaged cars and windows.#GlobalCrisis #ClimateCrisis #ClimateChange pic.twitter.com/8Tn1wCgFQY

— Global Crisis (@_GlobalCrisis_) January 1, 2022
Поради невремето затворени се и училиштата, а на граѓаните и на туристите им е препорачано да се држат настрана од објекти кои можат да бидат потенцијално опасни, како дрвја и улично осветлување.
©Makfax.com.mk Доколку преземете содржина од оваа страница, во целост сте се согласиле со нејзините Услови за користење.

НАТО испраќа се' повеќе оружје во Украина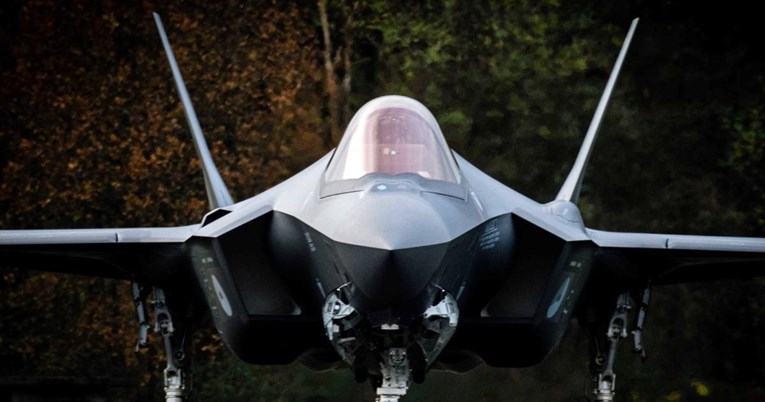 Во последните денови, членките на НАТО испраќаат оружје и воен персонал во Украина, како и во блиските европски земји, во очекување на можна руска инвазија.
Повеќе од 100.000 руски војници се распоредени на границата со Украина. Според последниот извештај на украинското Министерство за одбрана, има повеќе од 127.000 припадници на армијата, морнарицата и воздухопловните сили.
Холандскиот министер за одбрана потврди дека земјата ќе испрати два најсовремени борбени авиони Ф-35 во Бугарија, заедно со придружниот персонал. Шпанскиот министер за одбрана рече дека ќе испрати воен брод и борбени авиони во Црното Море како дел од напорите на НАТО.
Сепак, членките на НАТО испраќаат оружје и директно во Украина со цел да се одврати потенцијалната руска инвазија, но и да се зајакнат одбранбените капацитети на Украина.
Оружје веќе пристигнало во Украина од Обединетото Кралство, потврди украинскиот министер за одбрана. Чешката Република планира да донира муниција за топови од 152 милиметри во наредните денови, потврди во петокот чешката министерка за одбрана Јана Чернохова.
Германското Министерство за одбрана потврди дека ќе испрати целосно опремена теренска болница во Украина. Германија се воздржува од извоз на оружје во кризните подрачја од Втората светска војна, но германскиот министер за надворешни работи на почетокот на неделава изјави дека "сите опции се на маса" во случај на натамошна руска агресија врз Украина.
Вчера во Киев пристигна првата пратка оружје од САД во вредност од 200 милиони долари.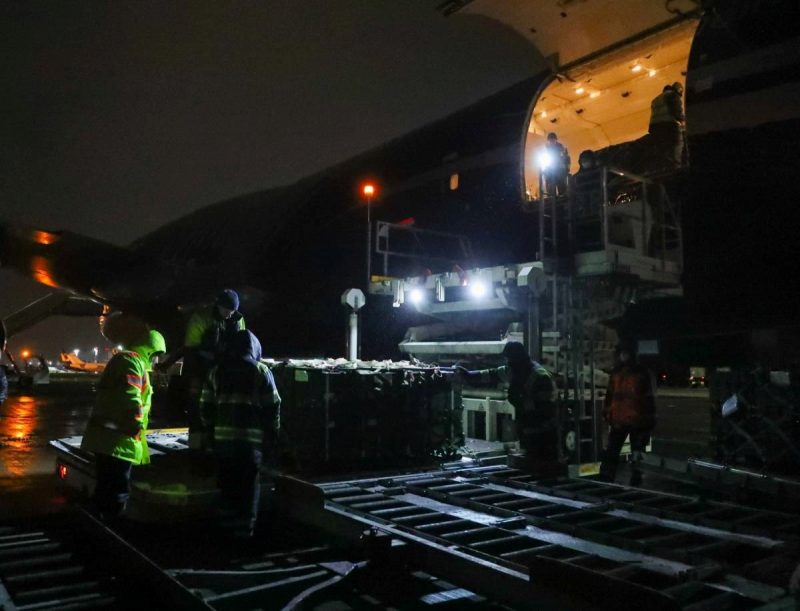 Пакетот беше одобрен од Вашингтон во декември.
"САД ќе продолжат да обезбедуваат таква помош за поддршка на украинските вооружени сили во нивните тековни напори за одбрана на суверенитетот и територијалниот интегритет на Украина од руската агресија", се вели во соопштението на американската амбасада.
Во соопштението се наведува дека пратката содржи "смртоносна безбедносна помош и муниција наменета за украинските бранители". Украинскиот министер за одбрана им се заблагодари на САД за помошта.
Соединетите Држави беа ангажирани во последниве недели во дипломатски активности со Русија за украинското прашање. Западните земји стравуваат дека Москва планира нов напад врз Украина, која ја нападна во 2014 година. Русија го негира ова, но вели дека може да преземе воена акција на неодредено време доколку не се исполнат безбедносните барања.