(Вознемирувачко видео) Снимен моментот кога полицаец во Хонгконг застрела демонстрант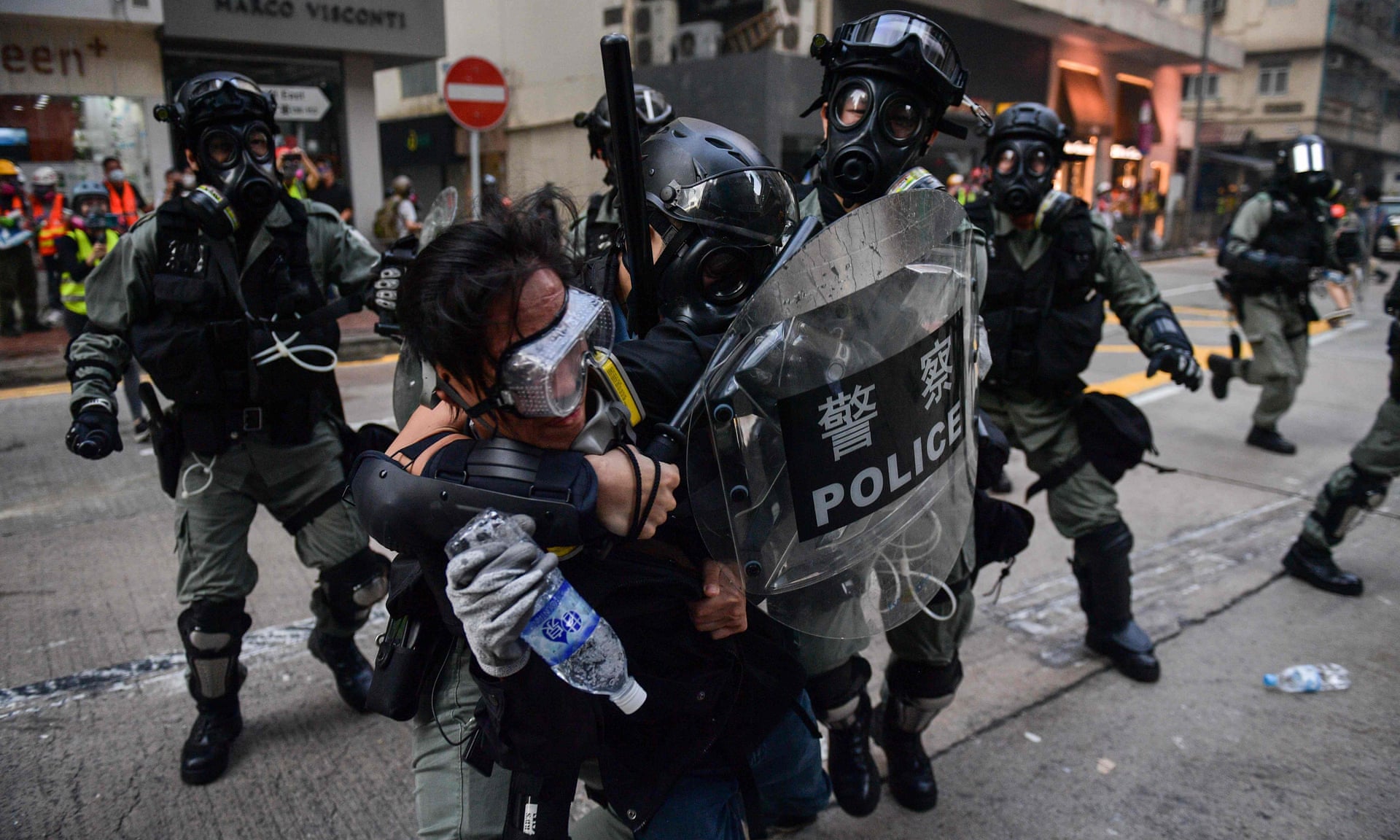 Протестите во Хонгконг повторно станаа насилни.
Демонстрантите фрлаа "молотови коктели", тули и камења кон полицијата. На видеоснимите се слуша пукање и експлозии.
Во судирите еден демонстрант е застрелан во градите одблизу.
Footage from protests in Hong Kong today allegedly show the moment a protestor was shot in the chest. pic.twitter.com/xlkkhfQWRz

— Kyle Glen (@KyleJGlen) October 1, 2019
Тој многу крвавел и викал: "Ме болат градите!"
Камерите исто така го фатија моментот кога бил застрелан човекот.
©Makfax.com.mk Доколку преземете содржина од оваа страница, во целост сте се согласиле со нејзините Услови за користење.

Лидерите на Западен Балкан со заедничка декларација: Итен почеток на преговорите со Скопје и Тирана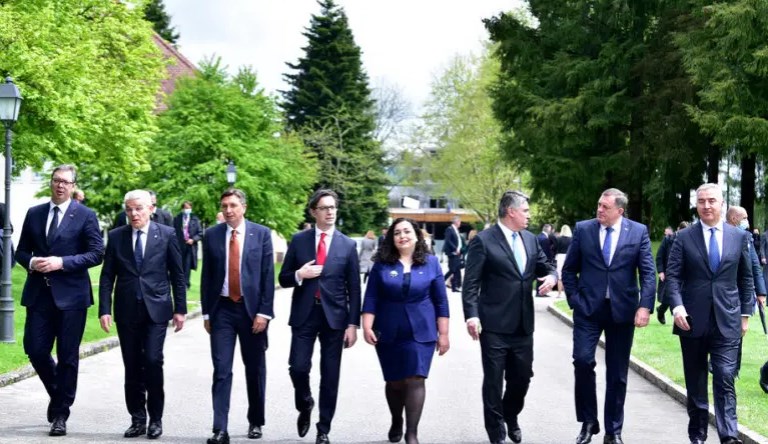 Декларацијата усвоена од лидерите на Процесот "Брдо – Бриони" на самитот укажува на важноста од брзото проширување на ЕУ за целиот регион на Западен Балкан, а не за одделни земји.
Лидерите на Словенија, Хрватска, Албанија, Црна Гора, Косово, Северна Македонија, Србија и на Босна и Херцеговина присуствуваа на состанокот по повод 10-годишнината од иницијативата.
Заедничката изјава го поздравува усвојувањето на Економскиот и инвестициски план на ЕУ за Западен Балкан од октомври 2020 година, како и фактот дека, како што се наведува, е придружен со значителни финансиски средства.
Документот нагласува дека, како составен дел на Европа, Западен Балкан има права и обврски да го следи развојот на земјите членки на ЕУ што е можно повеќе, со олеснет пристап до Унијата.
Лидерите на Процесот "Брдо – Бриони" истакнаа дека се посветени на заедничката стратешка визија за Европа и ја истакнаа нивната посветеност на мирот и стабилноста, вклучително и добрососедските односи.
"Западен Балкан е дел од Европа и обединувањето на Европа не е целосно без Западен Балкан. Со членството во ЕУ границите меѓу земјите членки стануваат помалку важни, што создава поширок простор за соживот и плуралност на националните интереси", се вели во документот.
"Ја повикуваме ЕУ да го забрза процесот на пристапување многу бргу и да го вклучи целиот Западен Балкан во Унијата имајќи го предвид напредокот што го направи секоја земја", порачаа политичките лидери.
Тие изразија јасен став за отворање на пристапните преговори со Албанија и Северна Македонија, без натамошно одложување.
Во однос на предизвиците на пандемијата на Ковид-19 и нејзините економски и социјални последици, тие ја истакнаа потребата да се искористи закрепнувањето како можност за зелена и дигитална транзиција, што ќе доведе до одржлив развој и ќе им понуди можности на помладите генерации.