(Видео) Со автомобил влетал во продавница за хиџаби во Австралија, 12 повредени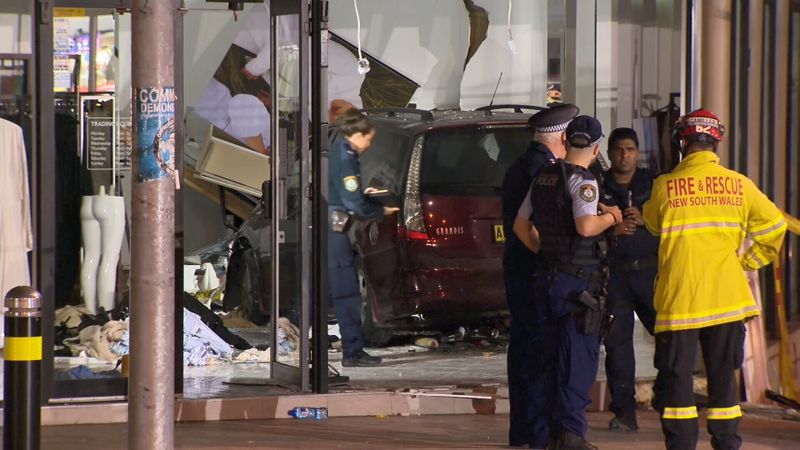 Најмалку 12 лица се повредени кога автомобил влетал во продавница за хиџаби во Гринејкр, Нов Јужен Велс, во Австралија, пренесува "Ченл 9 њуз".
Возачот претходно удрил во друг автомобил по што агресивно го рестартирал моторот и влетал во продавницата. Полицијата веднаш интервенирала на местото на настанот по пријавите дека возачот се однесува агресивно, но не успеала да го спречи инцидентот.
So this just happened in Greenacre. Thankfully no one was injured 🙏🏼 pic.twitter.com/0SvcfNzQWK

— yanita calmdown (@yanitacalmdown) May 21, 2020
Драматични снимки од очевидци покажуваат дека возачот првин забрзува во место пред да се забрза од семафорите и да влета во насобраните купувачи.
Несреќата се случила околу 15.15 часот по локално време. Полицијата веднаш поставила безбедносен коридор околу местото на настанот. Сè уште не е познато дали станува збор за несреќа или некаква форма на напад.
#BREAKING: Distressing footage of a car slamming into #HijabHouse days before Eid in Greenacre NSW. Numerous girls injured. pic.twitter.com/r8KjUfgCTG

— Rayane Tamer (@rayane_tamer) May 21, 2020
"Возачот и 11 пешаци се повредени. Нивните повреди не се опасни за живот", се вели во соопштението на полицијата.
"Ченл 9 њуз" објави дека возачот е 51-годишен маж, кој ѝ е познат на полицијата од други сообраќајни престапи. Тој бил однесен во болница со лисици на рацете и ќе биде сослушан од полицијата кога ќе му биде дадена лекарска помош.
©Makfax.com.mk Доколку преземете содржина од оваа страница, во целост сте се согласиле со нејзините Услови за користење.

САД ѝ се заканија на Кина поради ситуацијата во Хонгконг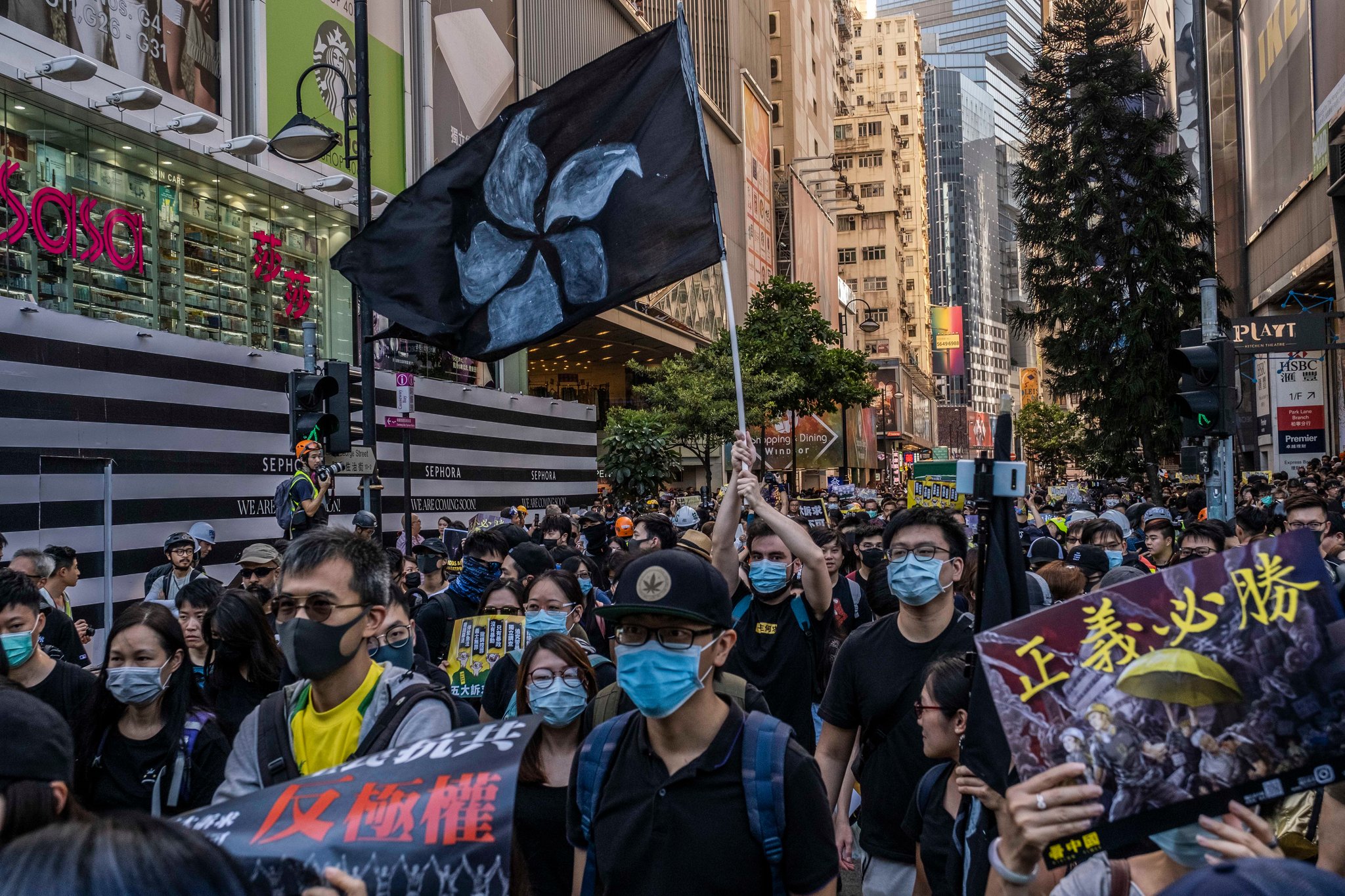 Aмериканскиот советник за национална безбедност Роберт О'Брајан се закани дека Вашингтон ќе воведе санкции за Кина и Хонгконг доколку Пекинг го донесе законот за национална безбедност на територијата на Хонгконг.
"Тешко е да се согледа како Хонгконг ќе остане азиски финансиски центар доколку Кина ја преземе функцијата", изјави Роберт О'Брајан за Ен-би-си, додавајќи дека тоа би било голема грешка од страна на Пекинг.
Тој предупреди дека во таков случај финансиската заедница нема да остане стационирана во Хонгконг.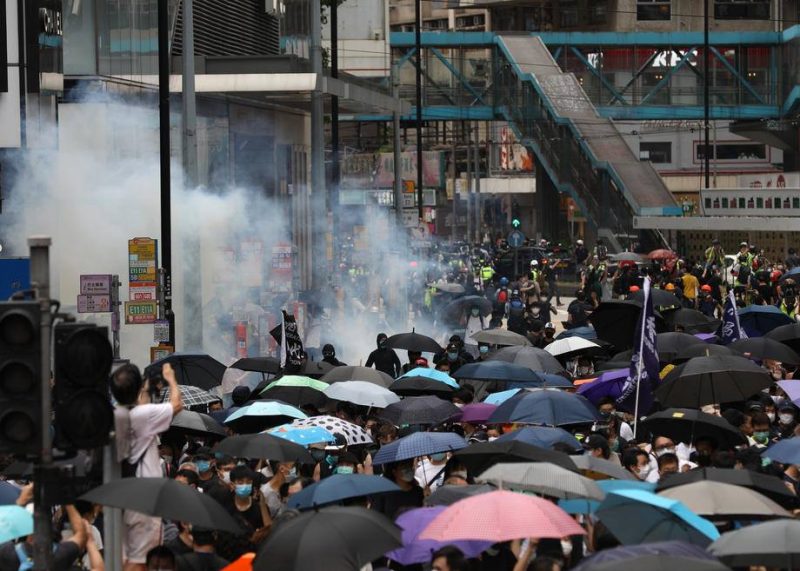 О'Брајан објасни дека Стејт департментот нема да може да потврди дали Хонгконг го задржува високото ниво на автономија, а тоа, според него, ќе доведе до правни импликации.
"Ако ова се случи, ќе има санкции и за Хонгконг и за Кина. Кина зависи од капиталот од остатокот на светот", рече О'Брајан.
"Ако преку Хонгконг го изгубат пристапот до него, тоа ќе биде голем удар за Си Џинпинг и Комунистичката партија на Кина", додаде тој.
Пекинг објави нацрт-закон за национална безбедност кој предвидува формирање кинески разузнавачки агенции во Хонгконг. Документот ги зголеми стравувањата за судбината на формулата "една земја, два система", која владее во Хонгконг откако поранешната британската колонија беше вратена под кинеска управа во 1997 година. Овој аранжман гарантира широки слободи за граѓаите на Хонгконг, кои не постојат во континентална Кина, вклучително и слободата на печатот и независно судство.
Police fire tear gas to disperse protesters in Causeway Bay of Hong Kong on Sunday. Protesters in defiance of social distance ban to take to street to denounce Beijing's plan to impose national security law in the city. #nationalsecuritylaw #hongkong pic.twitter.com/1V5PLP4pKo

— EYEPRESS NEWS AGENCY (@eyepressnews) May 24, 2020
Поради ваквиот предлог-закон, во Хонгконг повторно избувнаа протести откако ситуацијата со коронавирусот предизвика затишје на оние кои претходно беа организирани поради контроверзниот закон за екстрадиција и блискота на властите во Хонгконг со официјален Пекинг.
"Денеска се уапсени најмалку 180 лица кои учествувале на нелегални собири", се вели во полициското соопштение.
Полицијата ги осуди радикалните испади на некои демонстранти, кои, како што се наведува, кршеле излози на продавниците, фрлале шишиња од покривите и гаѓале со камења.