(Видео) Таткото на уапсениот белоруски новинар: Го натераа да признае дека е виновен, скршен му е носот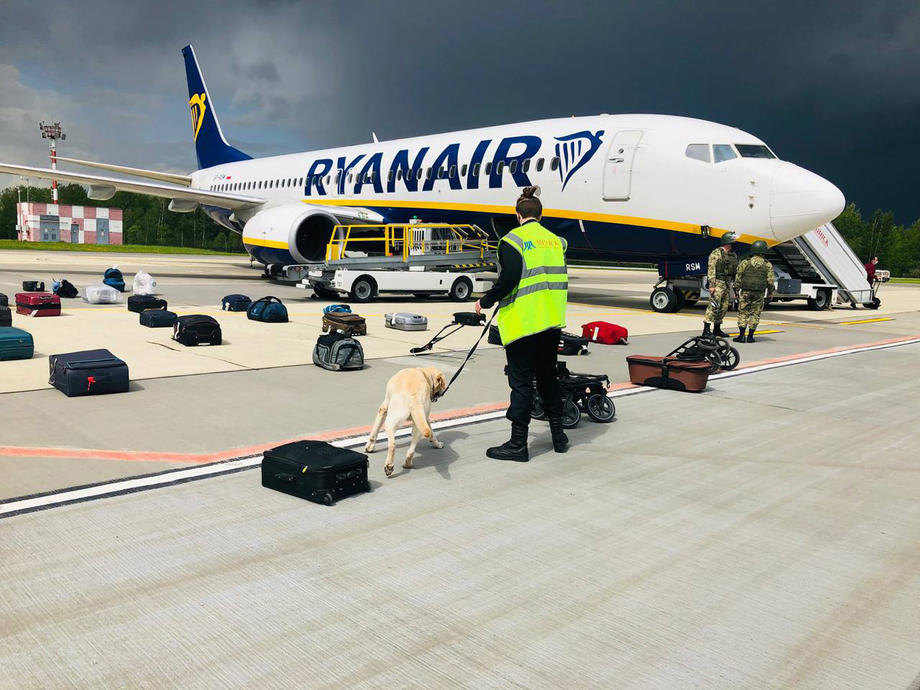 Таткото на опозицискиот новинар Роман Проташевич, кој беше уапсен во Белорусија кога авионот со кој патуваше беше принуден да слета во Минск, смета дека син му бил принуден да сними видео во кое ја признава својата вина и дека му се чини дека му е скршен носот, пренесува "Ројтерс".
Белорускиот блогер, кој се населил во Литванија, е уапсен заедно со својата девојка Софија Сапега кога авион на "Рајанер", со кој патувал од Атина до Вилнус, во неделата морал да изврши принудно слетување во Минск поради лажен извештај за поставена бомба.
EU leaders called for Belarusian airlines to be banned from the 27-nation bloc's airspace and urged EU-based carriers to avoid flying over Belarus after one of the country's warplanes intercepted a Ryanair aircraft and arrested a dissident journalist https://t.co/bk22pekW5p pic.twitter.com/NNppeA1hQo

— Reuters (@Reuters) May 25, 2021
Тогаш тој е уапсен, а потоа на видеоснимка призна дека учествувал во организирање масовни немири во Минск, пренесува "Ројтерс".
"Очигледно дека носот му е скршен бидејќи може да се види дека неговата физиономија е променета и дека има шминка. Левата страна на лицето му е намачкана со пудра во прав. Она што го рече не се негови зборови, ниту интонација, и тој е видливо нервозен. Јас сметам дека е принуден да го сними тоа. Не можеше да признае дека стои зад масовните немири затоа што не направи такво нешто", рече татко му Дмитриј Проташевич.
Тој оцени дека станува збор за одмазда на владата и предупредување до сите да внимаваат што сѐ може да им направат на политичките противници.
©Makfax.com.mk Доколку преземете содржина од оваа страница, во целост сте се согласиле со нејзините Услови за користење.

"Астра зенека": Терапијата со антитела не успеа да спречи развој на коронавирус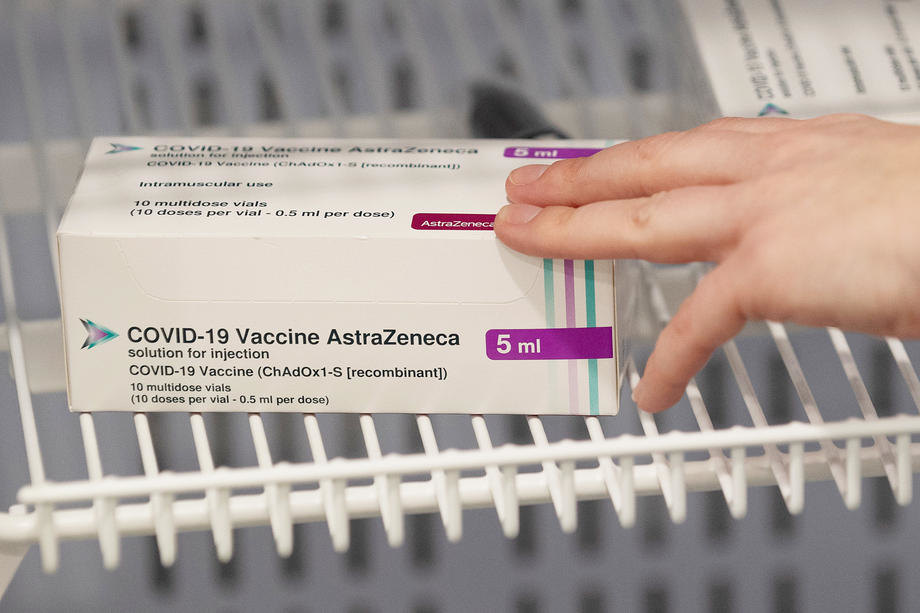 Англиско-шведскиот производител на лекови "Астра зенека" објави дека нивната терапија со моноклонални антитела, AZD7442, не помага во превенција на болеста Ковид-19 кај лица што биле изложени на коронавирус.
Компанијата соопшти дека во студијата учествувале невакцинирани лица постари од 18 години, кои биле во контакт со заразените во последните осум дена.
Во споредба со плацебо, AZD7442 го намали ризикот од развој на симптоми на коронавирус за 33 проценти, што не е статистички значајно, соопшти компанијата.
Од "Астра зенека" ја испитуваат ефикасноста на лекот кај веќе заразени пациенти и спречување на развој на потешки форми на болеста.
"Иако лекот не ја исполни примарната цел да спречи појава на симптоми, ние сме охрабрени од заштитата што им ја дава терапијата AZD7442 на учесниците со негативен ПЦР-тест", рече Мене Пангалос, извршен потпретседател за истражување и развој во "Астра зенека".
Владата на САД го поддржа развојот на AZD7442.
Компанијата постигна договор со Соединетите Американски Држави во март за испорака на половина милион дози од лекот, а во вторникот беше објавено дека во тек се преговори со американската влада за понатамошни чекори.
Ривалските компании "Регенерон фармацеутикалс" и "Ели Лили и ко" развија слични производи кои се состојат од моноклонални антитела и се одобрени за употреба во САД.
Терапијата со моноклонални антитела е класифицирана како група лекови што имитираат природни антитела што ги произведува телото за борба против инфекцијата.
Европската агенција за лекови (ЕМА) ја одобри терапијата со "регенерон" и сега проучува слични лекови од производителите "Ели Лили", "Целтрион" и еден лек развиен од "Глаксо Смит Клајн" и "Вир биотехнологија".