(Видео) "Тајм" првпат избра дете на годината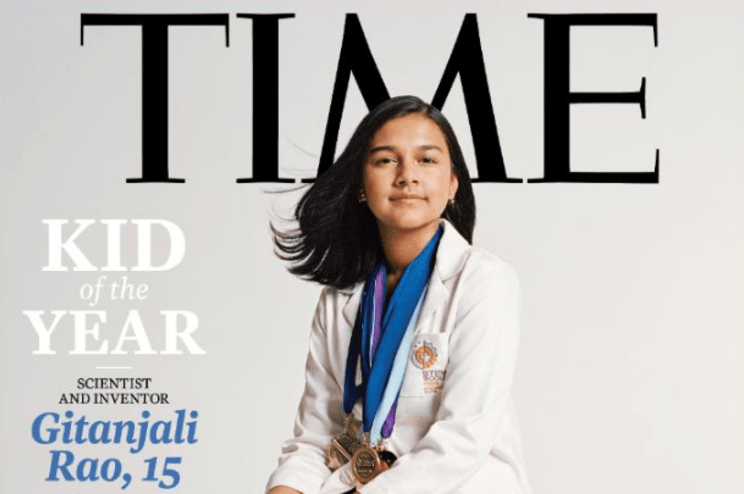 Откако постои магазинот "Тајм", речиси 100 години, првпат оваа година прогласи дете на годината. Избрана е 15-годишната Гитанџали Рао, научник и иноватор од државата Колорадо во САД.
Како што наведува магазинот, таа е дете на годината, која имала најголемо влијание на светот во 2020 година. "Тајм" овој избор го направил во конкуренција од 5.000 млади Американци од 8 до 16 години.
Во најтесниот избор влегле пет деца, кои се нашле во магазинот со своите приказни. Преку апликацијата "Зум", Гитанџали Рао направила интервју со познатата холивудска актерка Анџелина Џоли.
Meet TIME's first-ever Kid of the Year https://t.co/o9Q5D0oUTH pic.twitter.com/BKTwPyx0R0

— TIME (@TIME) December 6, 2020
Рао има само 15 години, промовира користење технологија за решавање на проблемите, почнувајќи од загадената вода за пиење до зависностите од опојни дроги и малтретирањето на интернет. Нејзините идеи поттикнуваат создавање глобална заедница на млади иноватори за решавање на проблемите во светот.
"Не обидувајте се да го решите секој проблем, фокусирајте се на оној што најмногу ве интересира. Кога бев трето одделение, почнав да размислувам за тоа како можеме да ги користиме науката и технологијата за создавање социјални промени", истакна Рао.
Таа додала дека имала само 10 години кога на родителите им соопштила дека сака да ја истражува технологијата на јаглеродниот дикосид и неговите соединенија во истражувачка лабораторија за квалитет на водата во Денвер.
Ова не е првпат малолетно лице да добие простор во магазинот "Тајм". Минатата година тоа беше 17-годишната Грета Тунберг, активистката за климатски промени од Шведска.
©Makfax.com.mk Доколку преземете содржина од оваа страница, во целост сте се согласиле со нејзините Услови за користење.

Лидерите на ЕУ в четврток ќе разговараат за вакцини за Западен Балкан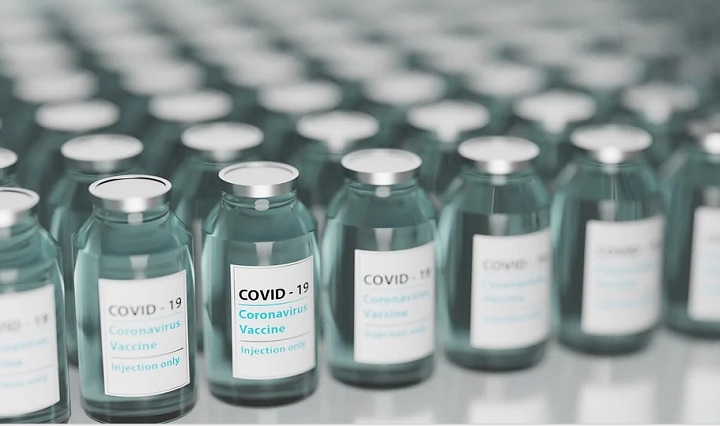 Набавката на вакцини за Западен Балкан ќе биде една од темите на состанокот на лидерите на членките на Европската унија (ЕУ), што ќе се одржи в четврток, објави Брисел.
Претседателот на Европскиот совет, Шарл Мишел, истакна дека лидерите на ЕУ треба да разговараат за соработката со трети земји во врска со вакцините.
"Ќе видиме како можеме да им помогнеме на нашите партнери во соседството и пошироко", рече Мишел, пренесува Танјуг.
Во писмото со покана до лидерите на земјите-членки на ЕУ, во пресрет на видео-конференцијата закажана за четврток во 18 часот, Мишел наведува дека на состанокот ќе се разговара и за кампањата за вакцинација во рамките на Унијата.
"Забрзувањето на вакцинацијата низ ЕУ е наш апсолутен приоритет", рече Мишел.
Покрај дискусијата за набавка и дистрибуција на вакцини низ ЕУ и во соседството, Мишел објави и разговори за сертификати за вакцинација.
"Ќе разговараме за соодветноста на заедничкиот пристап кон сертифицирање, како и, доколку е потребно, околностите под кои може да се користат ваквите сертификати", рече Мишел.
Тој оцени дека моменталната состојба со заразата со Ковид-19 во Европа бара голема претпазливост.
Мишел повика, покрај почетокот на вакцинацијата, да се продолжи со обемно тестирање и следење на контактите, но и да се овозможи прекугранично движење во рамките на ЕУ.