(Видео) Ужас во градинка во Кина, жена со нож избола 14 деца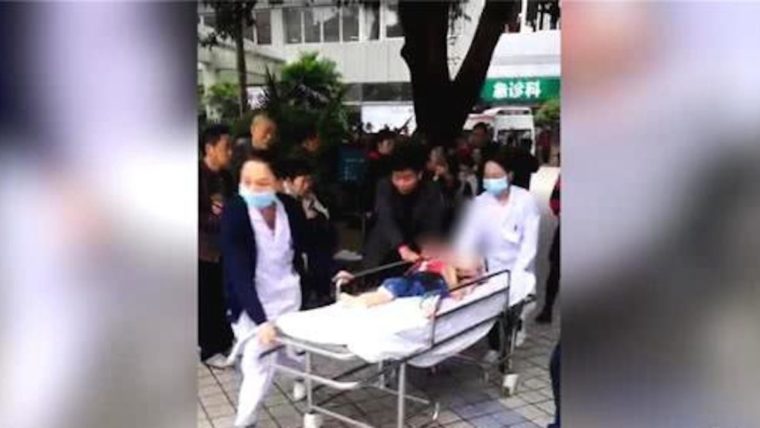 Најмалку 14 деца се повредени во напад со нож во градинка во западниот град Чонгчинг. Нападот го извела 39-годишна жена идентификувана само како Лиу, соопшти локалната полиција.
#BREAKING Stabbing attack carried by a woman at a kindergarten in Chongqing, #China. pic.twitter.com/xt6xnC0v59

— Guido Mastrangelo (@GuidoGma) October 26, 2018
Нападот се случил по утринските вежби кога децата се вратиле во училницата. Жената напаѓач била фатена и спречена од наставниците и член од обезбедувањето на градинката, а наводно била истепана од родителите на децата.
Како што пренесуваат медиумите, жената ѝ се пожалила на полицијата дека била малтретирана од кинеската влада, но не е јасно зошто ги нападнала децата.
RT Echinanews "Woman detained after stabbing and injuring 14 children from a kindergarten in SW China's Chongqing on Friday. The injured have been sent to hospital. The motive of the attack is unclear, and a further investigation is underway. pic.twitter.com/yXPwzXB14A"

— 许 (@fuqianggu) October 26, 2018
Од видеоснимките што се проширија на медиумите се гледаат толпа полицајци, родители и деца собрани надвор пред градинката, како и возила на брзата помош.
Во Кина изминатите години се забележани повеќе слични инциденти за кои најчесто се обвинети ментално заболени или гневни лица.
©Makfax.com.mk Доколку преземете содржина од оваа страница, во целост сте се согласиле со нејзините Услови за користење.

Повеќе од 3.000 Кинези се позитивни на многу заразна бактериска болест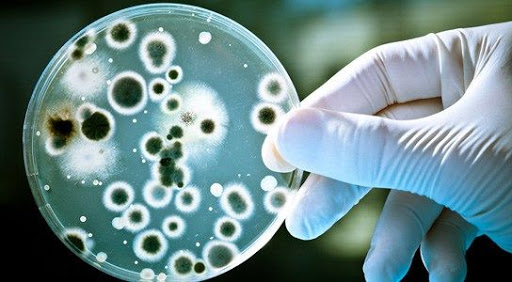 Повеќе од 3.000 луѓе во северозападна Кина се позитивни на многу заразната бактериска болест бруцелоза. Ова се случило откако протекол загаден издувен гас во фармацевтска компанија која произведува вакцини за животни.
Здравствените власти во градот Ланжу, во кој живеат околу 2,9 милиони луѓе, велат дека 3.245 се позитивни на бруцелоза, што често е предизвикано од контакт со домашни животни како крави, кози и свињи.
Националната здравствена комисија во Ланжу објави дека досега се тестирани 21.847 лица и дека никој не починал од последиците од оваа болест, пренесува Индепендент.
Како што изјави таа, епидемијата е предизвикана од "загаден издувен гас" од фабриката во Ланжу, која произведува вакцини за животни.
Бруцелозата, позната и како малтешка или медитеранска треска, може да предизвика симптоми како што се главоболки, болки во мускулите, треска и замор, додава Си-ен-ен.
Иако симптомите може да исчезнат, некои може да станат хронични и никогаш да не исчезнат, како што се артритис или оток на одредени органи, според американскиот Центар за контрола и превенција на болести (ЦДЦ).
Пренесувањето од човек на човек е многу редок. Луѓето претежно се заразуваат преку заразена храна или со вдишување на бактерии, што се чини дека е случај во Ланжу.
Според наводите на градската здравствена комисија, епидемијата настанала поради протекување во фабриката, што се случило во периодот од крајот на јули до крајот на август 2019 година.
Според Си-ен-ен, фабриката, додека произведувала вакцини против бруцелоза за животни, користела средства за дезинфекција со поминат рок, што значи дека не се искоренети сите бактерии од отпадниот гас. Тој контаминиран отпаден гас формира аеросоли, кои содржат бактерии и протекуваат во воздухот, а ветерот го однел до Институтот за истражување "Ванде" од Ланжу, каде изби епидемија.
До крајот на декември најмалку 181 лице во институтот е заразено со бруцелоза, објави новинската агенција Ксинхуа.