(Видео) Ураганот Грејс стигна во Мексико – загинаа најмалку осум луѓе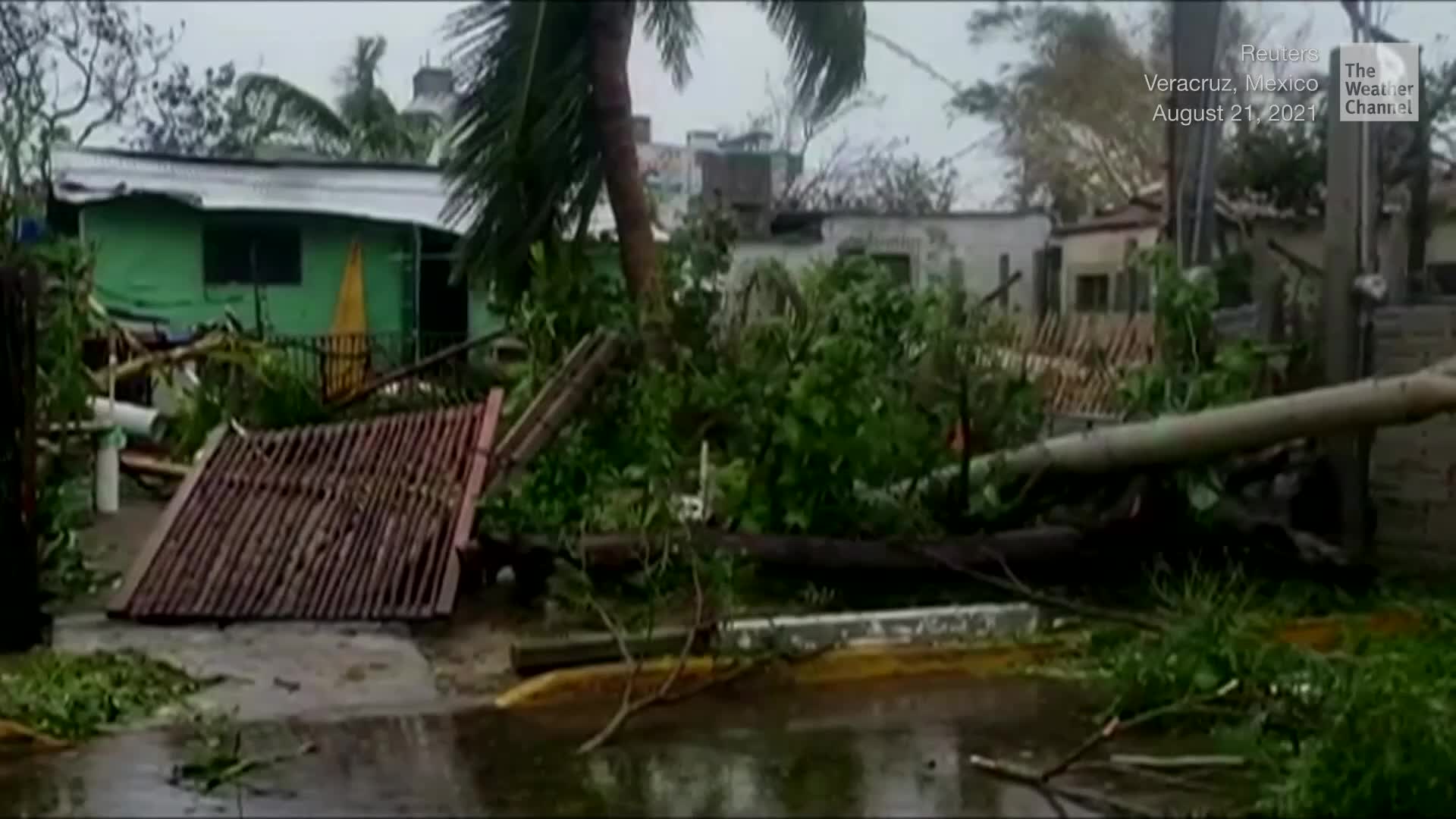 Најмалку осуммина загинаа во налетот на ураганот Грејс на мексиканскиот брег. Ураганот со себе донесе обилни дождови, кои предизвикаа големи поплави и лизгање на земјиштето. Поради невремето откажани се летови, затворени се патишта, а над 560.000 луѓе се без струја.
Грејс го погоди Мексико како ураган од трета категорија, според Сафир-Симпсоновата скала од пет категории.
Hurricane Grace is set to make landfall in Mexico for a second time, packing 70-mph winds and threatening flash floods, only a day after it tore through the country's main tourist strip https://t.co/I8ypBLpNWX pic.twitter.com/vSV0TyUTPa

— Bloomberg Quicktake (@Quicktake) August 21, 2021
Силните ветрови достигнаа јачина од над 200 километри на час, кога Грејс го погоди брегот во близина на одморалиштето Теколутла, во сојузната држава Веракруз.
Според властите, осум лица загинале, од кои шест се членови на исто семејство.
Tras el paso del huracán Grace por México, fueron vistos ataudes flotando por las calles inundadas de Xalapa#HuracanGrace #Mexico #Xalapa #Inundaciones #Lluvias #iranpress pic.twitter.com/zuyVk0tprS

— SpanishIranpress (@Spainiranpress) August 22, 2021
Сите жртви, освен една, се пријавени во Халапа, главниот град на Веракруз, вклучително и девојка која починала кога нејзината куќа била уништена при свлечиште, соопшти владата. Гувернерот на Веракруз, Китлауак Гарсија на прес -конференција рече дека едно возрасно лице загинало при уривање на покривот во северниот град Поза Рика, пренесува "Ројтерс".
"Вонредната состојба се уште не е помината", нагласи тој.
Локалните телевизии прикажаа снимки од поплавите во главниот град на Веракруз, Чалапи, на кои можеше да се види како пловат по улиците ковчези на погребниот дом. Властите соопштија дека блиската река Актопан се излеала, поради што автопатот бил затворен.
©Makfax.com.mk Доколку преземете содржина од оваа страница, во целост сте се согласиле со нејзините Услови за користење.

"Епл" реагира на одлуката дека во ЕУ ќе мора да има универзален полнач за сите мобилни телефони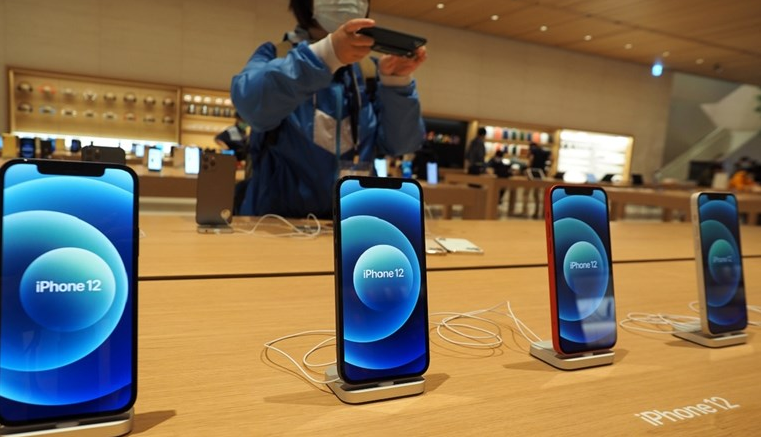 Европската Унија денеска објави дека ќе нареди воведување на универзални полначи за мобилните телефони. Овој потег го налути "Епл", кој е познат по тоа што неговите полначи се поинакви и не можат да се користат на други телефони.
Иако најавените промени и натаму не се на сила, сепак "Епл" уште со самата најава може да биде принуден на одредени чекори.
"Европските потрошувачи веќе долго време се фрустрирани поради тоа што имаат некомпатибилни, а функционални полначи во нивните фиоки. На производителите им дадовме повеќе од доволно време да изнајдат сопствени решенија, но сега е време да воведеме законодавна акција за заеднички полначи", рече Маргарет Вестангер, шефицата на ЕУ за технологија. Таа додаде дека ова е важна победа за корисниците и околината и во согласност со зелените и дигитални аспирации.
Според Европската комисија, граѓаните на ЕУ во просек поседуваат по три полначи. Меѓутоа, дури 38% од потрошувачите изјавиле дека барем еднаш не биле во можност да го наполнат својот телефон, бидејќи правилниот полнач не им бил при рака. Според Европската комисија, годишно се трошат околу 2,8 милијарди евра за набавка на дополнителни полначи, кои не дошле во комплет со уредот. Европските службеници и претходно правеа напори со цел да ја принудат индустријата да ги стандардизира полначите.
"Епл" веќе реагираше на новите промени, велејќи дека е загрижен што строгите регулативи кои бараат само еден тип полначи ќе ги обесхрабрат иновациите, што на крајот ќе им наштети на потрошувачите.
Сепак, на крајот, од американскиот технолошки гигант дипломатски додаваат дека ќе се ангажираат со засегнатите страни, за да им помогнат да најдат решение што ги штити интересите на потрошувачите.