(Видео) Шест странски борци убиени во израелските ракетни напади во близина на Дамаск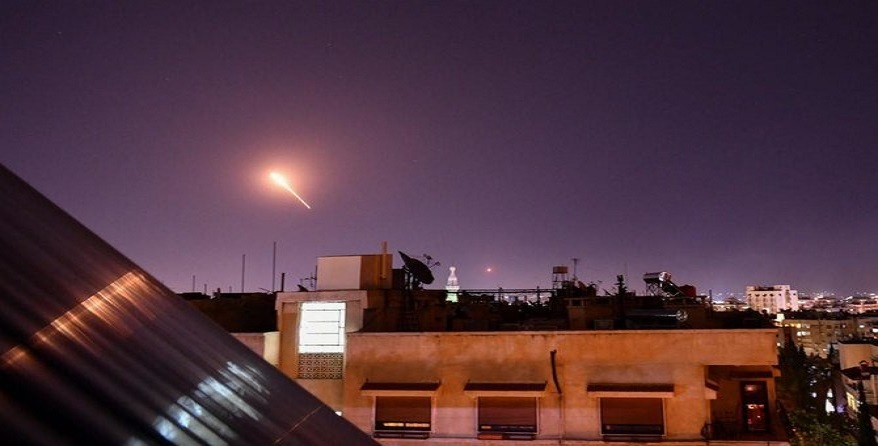 Израелските ракетни напади врз неколку цели во Сирија убија најмалку шест провладини несириски борци, пренесува "Мидл Ист ај" повикувајќи се на Сириската опсерваторија за човекови права.
Рами Абдел Рахман, кој е на чело на Опсерваторијата, рече дека нападите биле насочени кон складишта со оружје и депоа за ракети околу Дамаск.
At the moment and captured with my camera! #Israel is bombing #Damascus, #Syria again!
During the past 40 days, at least one military aggression a week by #Israel on #Syria!#IsraeliCrimes pic.twitter.com/oACVa51WoJ

— Tarek Tawil (@TarekTawil21) February 14, 2021
"Сириската противвоздушна одбрана пресретна голем број ракети, но многу ги погодија своите цели и предизвикаа материјална штета", рече Рахман, кој се потпира на мрежа извори во Сирија за своите извештаи.
Претходно беше објавено дека сириските системи за противвоздушна одбрана одвратиле израелски ракетен напад во предградијата на Дамаск, објави новинската агенција САНА.
Syrian Air Defence over South Damascus no longer active.

2 Missiles were intercepted and so far from what i know, 1 missile fired by Israel reached its target.

The Israeli strikes have ended.

— 24/7 News (Middle East Observer) (@Boomdotnews) February 14, 2021
"Денес, израелскиот непријател изврши серија ракетни напади од окупираната Голанска Висорамнина и од Галилеја погодувајќи цели во близина на Дамаск", рече воениот извор додавајќи дека сириските вооружени сили успеале да ги уништат повеќето ракети.
Photo for one of the explosions around the Syrian capital #Damascus due to the Israeli's air strikes few minutes ago. https://t.co/CXJlpRhjmL pic.twitter.com/wPlZCfjcU8

— Asaad Hanna (@AsaadHannaa) February 15, 2021
Претходно, САНА објави дека сириските системи за противвоздушна одбрана пукале во воздушни цели над руралните региони западно од Дамаск, а експлозиите се слушнале во западните периферии на Дамаск.
©Makfax.com.mk Доколку преземете содржина од оваа страница, во целост сте се согласиле со нејзините Услови за користење.

Европскиот суд и нареди на Велика Британија да го намали загадувањето на воздухот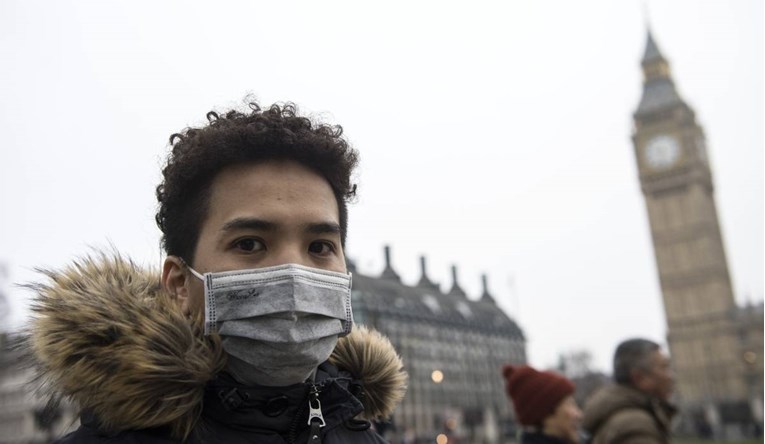 Европскиот суд на правдата пресуди дека Велика Британија со години ги кршела ограничувањата на аерозагадувањето и му наложи на Лондон да ги почитува постојните правила, истакнувајќи дека Велика Британија може да биде казнета со парична казна, пренесуваат британски медиуми.
Велика Британија ја напушти ЕУ и со тоа го напушти ССЕ на крајот на минатата година, но се согласи да ги спроведува пресудите на ЕСП ако започне судска постапка додека таа сè уште беше членка на Унијата.
Во пресудата се вели дека од 2010 до 2017 година, Велика Британија "систематски и упорно" ја прекршила одредбата за ограничување на емисиите на азот диоксид во дури 16 зони, вклучувајќи ги Лондон, Манчестер и Глазгов.
"Европскиот суд за правда и наложува на Велика Британија да ги намали емисиите на NO2 под европската граница. Во спротивно, Европската комисија ќе преземе понатамошни законски чекори и ќе изрече парична казна", стои во пресудата.
Британското Министерство за животна средина објави дека ја разгледува пресудата на Европскиот суд.
Портпарол на Министерството изјави дека загадувањето на воздухот е значително намалено од 2010 година и дека по напуштањето на ЕУ, Британија продолжува да го спроведува планот за подобрување на квалитетот на воздухот во кој се инвестирани 3,8 милијарди фунти.
Патниот сообраќај е најголемата причина за високи емисии на NO2, што значи дека урбаните области се најмногу погодени од загадувањето.
Велика Британија ќе забрани продажба на нови автомобили и камиони на бензин и дизел, со цел да се постигнат климатските цели од 2030 година.