Виктор Орбан најави вето на буџетот на ЕУ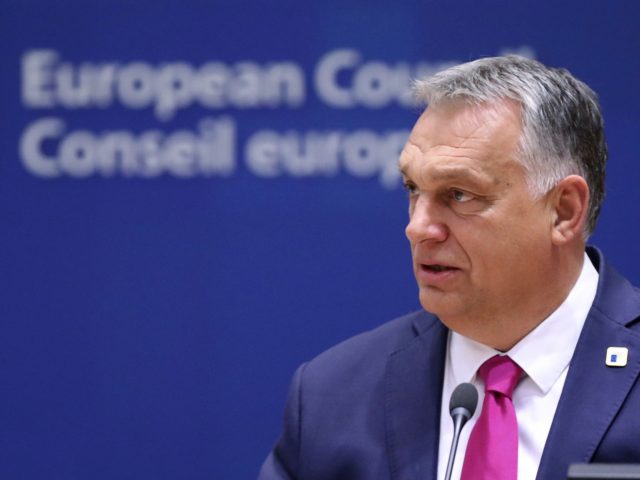 Унгарскиот премиер, Виктор Орбан, се закани дека ќе стави вето на буџетот на Европската Унија, како и на огромниот пакет за помош на пандемијата на Ковид-19, пренесува "Политико".
Конзервативниот лидер им пиша на претседателот на Европскиот совет, Шарл Мишел, и на претседателката на Европската комисија, Урсула фон дер Лаен, за да изрази подготвеност да стави вето на финансирањето поради загриженоста дека нациите како Унгарија и Полска нема да добијат средства поради несогласувања во внатрешната политика, како што се законите за миграција.
"Врз основа на достапните извештаи за содржината на овој договор, разбирам дека тој не го исполнува условот што Унгарија јасно го искажа неколкупати во текот на преговорите за договорот, затоа нема да можам да го поддржам", Орбан напиша во писмото.
"Во согласност со договорената пракса според која ништо не е договорено сè додека не се договори сè, морам да ве известам дека ситуацијата не ѝ остава друга опција на Унгарија, освен да не се согласи со другите елементи од пакетот за следниот МФФ (повеќегодшна финансиска рамка, седумгодишен буџет на ЕУ) и за 'ЕУ од следната генерација' (фонд за закрепнување по Ковид-19), вклучително и оние за кои е потребно едногласност", додаде Орбан.
И покрај тоа што Унгарија нема моќ во рамките на ЕУ да ја блокира одредбата "владеење на правото" да стане закон, таа има можност да стави вето на буџетот и на пакетот за помош на пандемијата на Ковид-19.
Во четвртокот Советот на ЕУ и ЕП дојдоа до прелиминарен договор што ќе му овозможи на Брисел да го скрати финансирањето на земјите членки за кои се смета дека не се во чекор со визијата на блокот за "владеење на законот".
Во изјавата Европскиот совет рече дека договорот дозволува да се заштити буџетот на ЕУ "кога е утврдено дека кршењето на принципите на владеењето на правото во земја членка влијае или сериозно ризикува да влијае на здравото финансиско управување со буџетот на ЕУ или на заштитата на финансиските интереси на ЕУ на доволно директен начин".
Белгискиот еврократ Ги Верхофштад на социјалните мрежи напиша:
BREAKING: Agreement reached on a proper rule of law mechanism !

EU funds are tied to EU values and sound financial management. 🇪🇺

No double standards, no excuses, no 💶 to would-be authoritarians.

— Guy Verhofstadt (@guyverhofstadt) November 5, 2020
"Постигнат е договор за соодветен механизам за владеење на правото! Фондовите на ЕУ се врзани за вредностите на ЕУ и здравото финансиско управување. Без двојни аршини, без изговори, без пари за потенцијалните авторитаристи", додаде тој во очигледна референца кон Орбан и кон полскиот претседател Анджеј Дуда, лидери со кои тој честопати е во судир.
И Полска и Унгарија тврдат дека бидејќи не ја поддржаа одлуката за отворање на вратите за масовната миграција во 2015 година од страна на германската канцеларка Ангела Меркел, тогаш од нив не треба да се бара да примаат мигранти според шемите за прераспределба на ЕУ.
Во септември Орбан рече дека либералите во Европа веруваат оти најдобро е овие земји да им ги отстапат овластувањата на нивните национални влади на меѓународните организации – и што е можно повеќе од тие овластувања".
"Во ова тие гледаат универзални идеали, европски вредности и универзални човекови права, што дополнително се охрабруваат и признаваат", објасни тој.
Орбан тврди дека меѓународните организации се неизбежно склони кон деспотизам што тие имаат тенденција да го нарекуваат "владеење на правото", што едноставно е уцена.
"Тие се ранливи на инфилтрација од мрежите во стилот на Сорос и ако бидат принудени да избираат помеѓу граѓаните на одделни национални заедници и големите фигури на глобалниот капитал, на крајот тие секогаш ќе се одлучат за вторите", заклучи Орбан.
©Makfax.com.mk Доколку преземете содржина од оваа страница, во целост сте се согласиле со нејзините Услови за користење.

Жената која изврши напад во трговски центар во Лугано, била во врска со џихадист од Сирија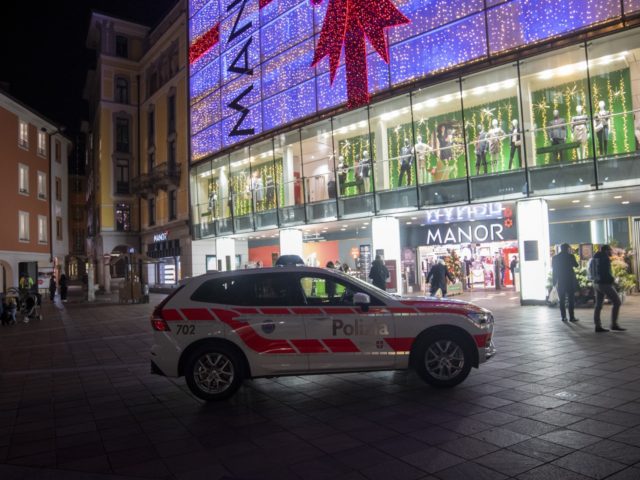 Истрагата покажа дека жената-напаѓач од трговскиот центар во Лугано била во врска со џихадист од Сирија.
Уапсената 28-годишна жена, за која се тврди дека е швајцарска државјанка, во вторникот нападнала две жени во стоковната куќа во Лугано. РТС пренесува дека таа ја фатила едната жена за вратот, а другата ја избола со ножот.
Полицијата соопшти дека сериозно повредената жртва во нападот не е во животна опасност, а откриено е дека во 2017 година, турските власти забраниле напаѓачката да премине од Турција во Сирија и ја вратиле во Швајцарија, пренесува АП.
Од швајцарскиот "Федпол" било откриено дека жената во тоа време имала психички проблеми, како и дека била примена на психијатриска клиника веднаш по враќањето од Турција.
Швајцарскиот државен обвинител покрена постапка за можен напад со терористички мотиви – нанесување тешка телесна повреда, обид за убиство со умисла и кршење на забраната за активности со екстремистички групи како Ал-Каеда и Исламска држава.
Швајцарските медиуми објавија дека напаѓачката во трговскиот центар била совладана од двајца купувачи пред доаѓањето на полицијата, а во меѓувреме австрискиот премиер Себастијан Курц го осуди овој напад на, како што рече, исламски тероризам и изрази поддршка за Швајцарија во тешките моменти.