Внуката на Трамп: Моето семејство го создаде најопасниот човек на светот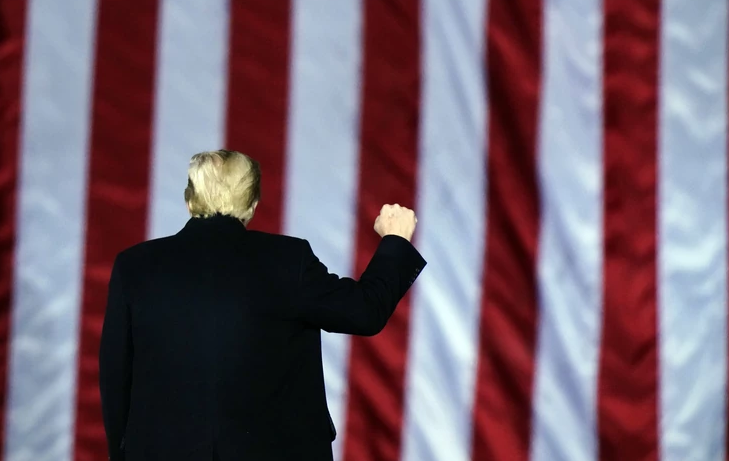 Мери Трамп во средата била на терапија кога толпата екстремисти, поддржувачи на нејзиниот чичко, упаднаа во зградата на американскиот Конгрес. Набрзо, отуѓената внука на американскиот претседател Доналд Трамп започнала да ги следи хаотичните настани во Вашингтон.
"Во еден момент, чувството беше како на 11 септември. Ништо од ова не изненадува. Никој не треба да биде изненаден од сето ова. Вклучувајќи го не само недостатокот на одговори, туку и помошта која се нуди за бунтовничката толпа", изјави Мери за "Бизнис инсајдер".
Мери е клинички психолог и е отворена критичарка на нејзиниот чичко, која минатата година ја објави книгата "Премногу и никогаш доволно: како моето семејство го создаде најопасниот човек на светот". Таа вели дека од објавувањето на книгата не е во контакт со никого од семејството Трамп.
Mary Trump Urges Lawmakers To Ignore Trump's Fake Concession Tape And Toss Him Out Of Office Now https://t.co/oKjKPYjJ2h

— #TuckFrump (@realTuckFrumper) January 8, 2021
Сепак, таа може да замисли, врз основа на неговата "историја на нарцизам", дека претседателот сега е поочаен од кога било.
"Доналд секогаш смета дека е невозможно да се изгуби и дека, без оглед на сè, тој секогаш ќе заврши како победник. Тој е сè поочаен поради фактот што буквално ништо не функционира како што тој сака", објаснува таа.
Мери вели дека не е сигурна дали нејзиниот чичко е ментално способен да сфати дека неговото време во Белата куќа навистина завршува. Ако го сфати тоа, тој би можел да стане особено опасен, предупредува таа.
"Тоа е во спротивност со сето она што го доживеал во животот. Најлошото нешто што може да му се случи е да биде губитник", вели внуката на актуелниот американски претседател.
Иако нема инсајдерски информации за плановите на нејзиниот вујко или неговите деца по инаугурацијата на новоизбраниот претседател Џо Бајден, таа знае дека ќе се најдат во големи проблеми.
"Што ќе се случи кога тој нема да ја има моќта и заштитата на Овалната соба по 20 јануари? Ќе биде во сериозна неволја. Се соочува со најмалку три обвиненија за кои јас знам, од кои едно е мое. Исто така, банките веројатно ќе побараат наплата на неговиот огромен долг, бидејќи повеќе нема да имаат причина да не го прават тоа", вели Мери.
©Makfax.com.mk Доколку преземете содржина од оваа страница, во целост сте се согласиле со нејзините Услови за користење.

САД воведуваат санкции за Русија поради ситуацијата со Навални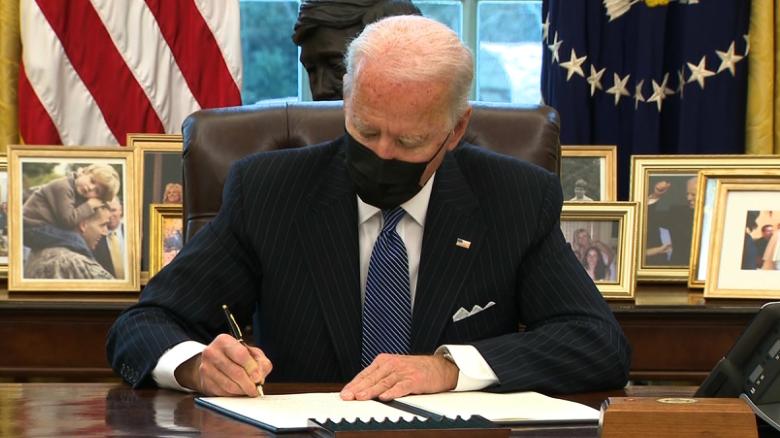 СAД ќе воведат санкции против седум претставници на руската влада поради ситуацијата со Алексеј Навални, изјави претставник на американската администрација.
Информацијата била соопштена за време на специјален телефонски состанок.
Како што се наведува, администрацијата на претседателот Џо Бајден сака односите меѓу Русија и САД да бидат стабилни и предвидливи, но нема да бара нивно ресетирање.
Американските власти усвоиле санкции против руски официјални лица и компании бидејќи заклучиле дека Русија се обидела да го убие опозицискиот лидер Алексеј Навални со нервен агенс, соопштија неименувани официјални лица од администрацијата на Бајден.
Зборувајќи пред новинарите преку конференциски повик, официјалните лица изјавиле дека потегот е направен во координација со Европската Унија, објави "Ројтерс".
Тие исто така го повториле повикот на претседателот на САД, Русија да го ослободи Навални од затвор.
Претходно денеска, рускиот министер за надворешни работи, Сергеј Лавров, изјави дека Москва сигурно ќе одговори на евентуалните санкции што би ги вовеле Соединетите Американски Држави поради ситуацијата со осудениот Навални.
"Ние ќе одговориме без сомнение. Едно од основните правила во дипломатијата е реципроцитет. Нема смисла да се коментира ваков чекор. Ние неколкупати повторивме што мислиме за нелегитимните еднострани санкции што американските колеги планираат да ги користат. Тоа се случува секогаш, а потоа Европската Унија ги копира потезите на САД", рече Лавров, а пренесе агенијата "Тасс".
Лавров исто така додаде и дека САД немаат што конкретно да кажат во врска со наводите за наводното труење на Навални.