Водачот на тимот на СЗО по враќањето од Вухан: Имаме нови докази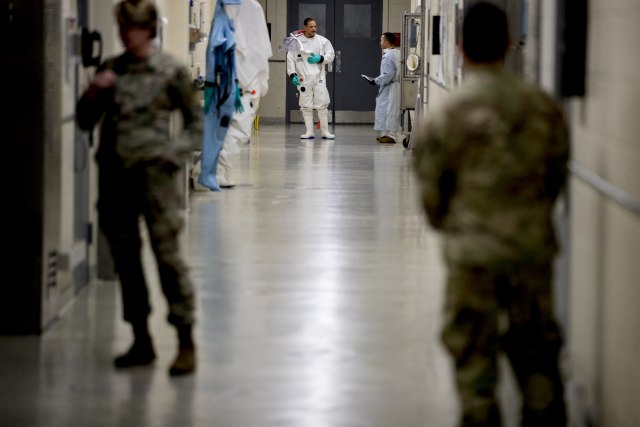 Научникoт што ја водеше мисијата на СЗО со цел да се утврди потеклото на коронавирусот во Вухан ги откри првите докази дека вирусот широко циркулирал пред официјален Пекинг да признае за тоа.
Питер Ембарек и неговиот тим откриле дека во декември минатата година во Вухан имало најмалку 13 вида коронавирус, што укажува на тоа дека вирусот веќе некое време бил меѓу човечката популација и со тоа мутирал, пишува "Блиц".
Откриле и дека речиси 1.000 луѓе во Вухан можеби биле заразени уште на почетокот на декември 2019 година. Таа процена ја базираат на кинески податоци, кои покажуваат 174 тешки случаи на заболување.
Ембарек не сакаше да изнесе заклучок дека вирусот циркулирал во Кина пред декември, но професорот Едвард Холмс, вирусолог од Австралија, за Си-ен-ен изјави дека сите докази укажуваат на тоа дека вирусот веројатно циркулирал некое време пред декември.
Новите коментари на д-р Ембарек се значително поинакви од оние што ги даде минатата недела додека тимот сè уште беше во Кина кога тој инсистира на тоа дека нема докази за пренесување на вирусот во Вухан или на друго место пред декември 2019 година. Тој исто така ги повика научниците да престанат да ја истражуваат можноста дека вирусот избегал од лабораторија.
The head of the World Health Organization-led team of experts investigating the origins of COVID-19, Peter Ben Embarek, said on Tuesday that it was "very unlikely" that a leak from a laboratory was the source of the outbreak.​ https://t.co/Zbr8baWRPq

— Reuters Health (@Reuters_Health) February 9, 2021
Критичарите, вклучително и поранешниот американски претседател Доналд Трамп, ја обвинија СЗО за поддршка на кинеската пропаганда за потеклото на короната, а минатонеделните коментари на д-р Ембарек само додадоа масло на огнот.
Дури по враќањето во Европа, Ембарек откри дека неговиот тим имал пристап до картоните на само 92 пациенти од целата провинција Хубеј, датирани пред декември 2019 година, кои покажале можни докази за инфекција со коронавирус. Притоа имале можност 67 од нив да ги тестираат на антитела и сите резултати биле негативни.
Сепак, Ембарек вели дека треба да се направат повеќе тестови бидејќи е можно антителата на коронавирусот кај тие пациенти да исчезнат пред да бидат тестирани повторно. Особено тој ги повика властите во Пекинг да му дадат пристап на неговиот тим до 200.000 примероци крв од резервите во Вухан, кои потекнуваат пред две години и сите да ги тестираат на антитела.
Примероците од крв даваат увид во тоа што имало во системот на пациентот во моментот на земањето на крвта, вклучително и антитела.
©Makfax.com.mk Доколку преземете содржина од оваа страница, во целост сте се согласиле со нејзините Услови за користење.

Израел почна да ги вакцинира Палестинците, дури и на окупираниот Западен Брег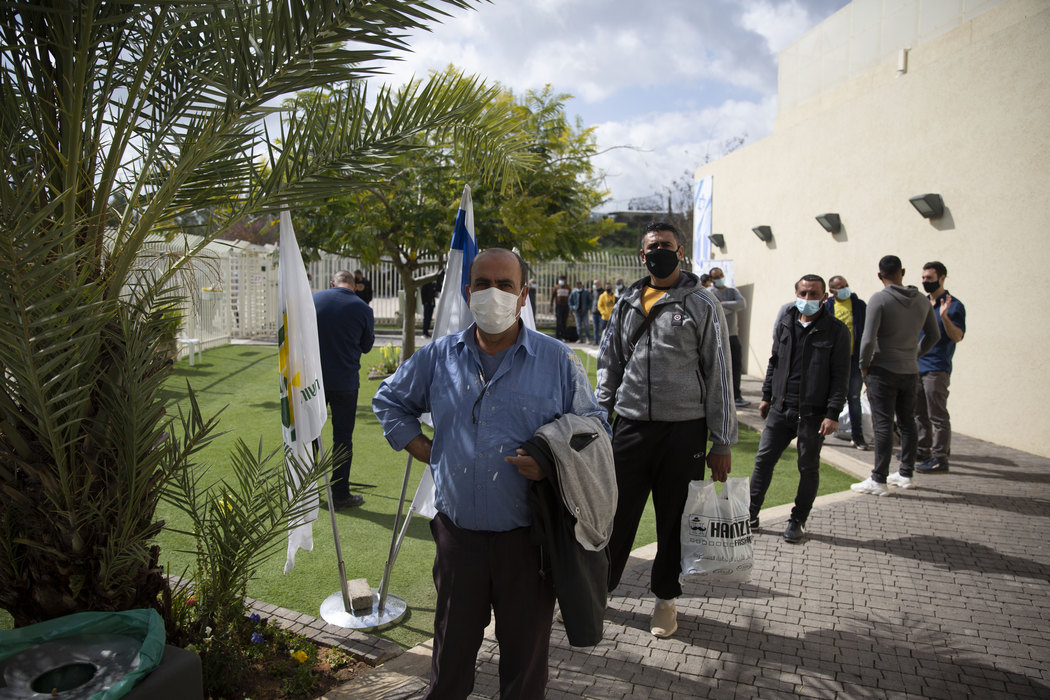 Израел започна да ги вакцинира Палестинците кои работат во таа земја, но и во населените места на окупираниот Западен Брег, два месеци по започнувањето на кампањата за имунизација во земјата.
Палестинските работници, кои преку неколку контролни пунктови преминаа во Израел, ја примија првата доза на вакцина на "Модерна", а акцијата ја спроведе израелската воена агенција која ги координира владините операции на Западниот Брег, пренесе АП.
Околу 100.000 Палестинци на Западниот брег работат во Израел.
Досега, Израел им дал 8,7 милиони дози на "Фајзер" на своите граѓани (од вкупно 9,3 милиони), а повеќе од 40 проценти ги примиле обете дози на вакцината.
До денес, Израел им даде помал број вакцини на Палестинците на Западниот Брег и во Појасот Газа, што предизвика меѓународни критики, додаде АП.
Групите за човекови права и многу Палестинци велат дека Израел, како окупаторска сила, е одговорен за обезбедување вакцини за Палестинците, но Израел се повикува на прелиминарниот мировен договор од Осло во 90-тите и тврди дека нема таква обврска.