Во Ирак уапсен дебел припадник на Исламска држава, морале да го пренесат со камион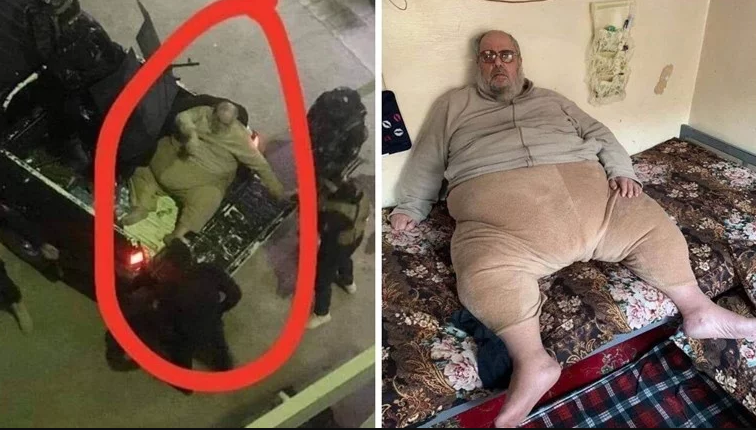 Претежок муфтија кој соработувал со Исламска држава (ИД), уапсен во Ирак, имал толку голема маса што службите морале да го натоварат во задниот дел на камион за да го пренесат.
Ирачките безбедносни сили во четвртокот го уапсиле Шифа ал-Ним во градот Мосул. Тој е осомничен дека спроведувал фатви или верски пресуди, врз основа на кои биле гранатирани верски објекти и погубени многу луѓе. Ирачката полиција соопшти дека муфтијата бил еден од главните водачи на ИД.
ISIS Mufti Shifa al-Nima has been arrested. He was one of the main figures to order the butchering, executions, enslavement, rape, kidnapping and sale of non-Muslims and Muslims that opposed ISIS. He couldn't fit in a police car, so they carried him in a pickup truck. pic.twitter.com/cSyl68Znx3

— Imam of Peace (@Imamofpeace) January 17, 2020
На фотографијата од неговото апсење се гледа дека Шифа ал-Ним е ставен во задниот дел на камион, бидејќи не го собирало во полициско возило, пренесува "Дејли мејл".
"Задоволен сум што Џаба Хат од Исламска држава е уапсен во Мосул. Тој е одговорен за убиства на мажи, жени и деца. Се работи за монструм кој силувал и убивал", напишал на "Твитер" Британец кој се борел против Исламска држава во Сирија.
©Makfax.com.mk Доколку преземете содржина од оваа страница, во целост сте се согласиле со нејзините Услови за користење.

(Видео) Тепачка во авион, жена одбила да стави маска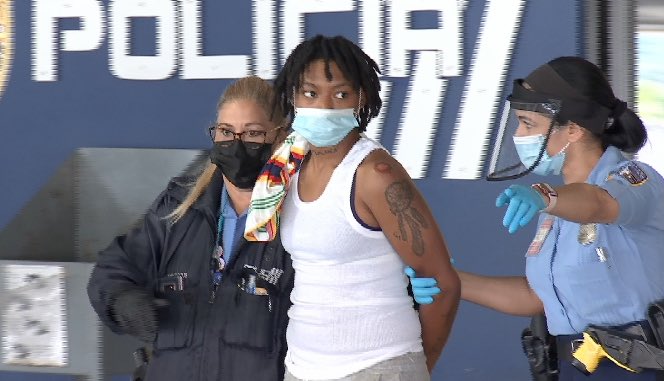 Жена е приведена за предизвикување тепачка во авион за време на лет на "Спирит ерлајнс", која започнала зошто таа одбила да стави заштитна маска.
Еден од патниците снимил видео на кое се гледа жената како вреска кон маж во бела маица.
Caught on Camera: A fight over whether or not to wear a mask onboard a Spirit Airlines plane that had just arrived in Puerto Rico led to a woman – who police say was the aggressor – being tased by police who are considering filing charges.
pic.twitter.com/2iJeNl12Pn

— David Begnaud (@DavidBegnaud) October 27, 2020
Инцидентот се случил во авион кој слетал во Сан Хуан, Порторико. На видеото се гледа како жената носи заштитна маска, но спуштена под брадата, па друг патник ја предупреди да ја стави маската над носот и устата.
Таа бесно се упати кон него, но екипажот и останатите патници ја спречија. Жената не се смири и се обиде физички да се пресмета со човекот кој ја предупреди правилно да ја стави маската.
На твитер-профилот имаше дебата за корисникот кој го објави видеото, а како што пишува, очевидец на целата ситуација објаснил дека жената турист во авионот била истепана и малтретирана пред таа да удри некого.
Dormirá en prisión la turista que agredió a un civil y varios agentes de la policía en medio de una trifulca en avión de Spirit cuando llegaba a la Isla. La joven de 24 años se le fijó una fianza de 150 mil dólares la cual no prestó. @TelenoticiasPR pic.twitter.com/ZOKRaRe7Gl

— Marjorie Ramírez (@marjramirez) October 27, 2020
Екипажот на авионот повикал полиција, која ја уапсила бунтовничката, а медиумите пишуваат дека таа ја минала ноќта во затвор.