Во Нигерија убиена британска новинарка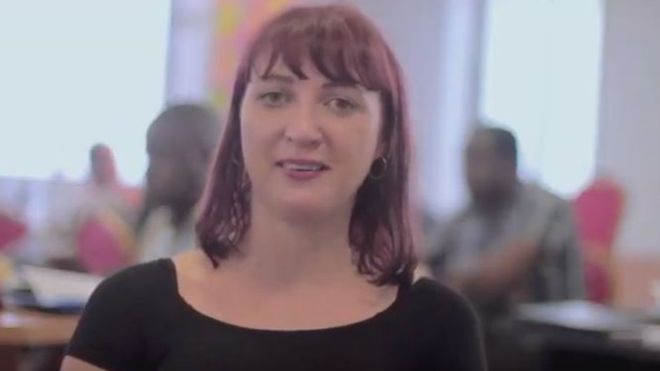 Во Нигерија убиена Британка и Нигериец, кои претходно биле киднапирани во градот Кадуни во северниот дел на Нигерија, соопштила локалната полиција.
Според информациите, Британката Фај Муни, која во Нигерија работела како специјалист за комуникации за невладината организација "Mерси корпс", претходно била на забава, од каде што била киднапирана.
Киднапирањата се чести во Нигерија, а жртвите се најчесто странци, но има и локални жители, и тие се главно поради откупнина.
We are aware of the tragic incident involving the death of a British national in Kaduna State on Friday. The next-of-kin has been notified. The British High Commission offers our most profound sympathies and condolences to the families and friends at this difficult time.

— UK in Nigeria🇬🇧 (@UKinNigeria) April 21, 2019
Британското дипломатско претставништво го објави идентитетот на жената и соопшти дека за инцидентот дознале во петокот, но дека не сакаат да шпекулираат за мотивите или карактерот на нападот.
Засега никој не презеде одговорност за инцидентот, а киднаперите сè уште не се идентификувани.
Во северна Нигерија пустошат организациите Боко харам и Исламската држава, а меѓусебно се судрија и селани со сточари, што резултирало со стотици жртви.
©Makfax.com.mk Доколку преземете содржина од оваа страница, во целост сте се согласиле со нејзините Услови за користење.

(Видео) Скандал во најава: Франција негира дека Макрон се извинил за инцидентот со израелските полицајци
Франција негира дека претседателот Емануел Макрон испратил извинување до израелската полиција, демантирајќи ја изјавата од полицијата дека Макрон се извинил што им викал на полицајците на влезот од црквата Света Ана , која е под администрација на француската влада, пренесува "Спутник".
"Немаше претседателско извинување за израелските безбедносни сили", рекоа неименувани официјални лица од Елисејската палата за "Хаарец".
Откако пристигна во Ерусалим во средата за да присуствува на комеморацискиот настан за Холокаустот, Макрон предизвика вербален инцидент со израелските полицајци кои го придружуваа на турата низ Стариот град, што очигледно беше дипломатски гаф, констатираат светските агенции.
Официјалните лица разјаснија дека инцидентот во средата, во кој Макрон скокна во одбрана на француските службеници за безбедност и им се развика на израелските полицајци назначени да го штитат, се заснова на добро воспоставени дипломатски правила.
"Света Ана е француска национална надлежност во Ерусалим. Улогата на Франција е во овој град да ги заштитува овие места. Израелските безбедносни сили сакаа да влезат во неа додека безбедноста ја осигуруваше француското обезбедување. Претседателот реагираше на расправијата меѓу израелските и француските безбедносни сили при влегувањето во Света Ана за да му стави крај на тоа и да ги потсети на правилата", објаснија официјалните лица.
Coup de colère de #Macron contre la police israélienne à Jérusalem. Dans les pas de Chirac en 1996 pic.twitter.com/DKP5ICThTK

— Ava Djamshidi (@AvaDjamshidi) January 22, 2020
Тие додадоа дека инцидентот не бил ништо сериозно.
Израелската полиција претходно објави изјава во која се тврди дека Макрон се извинил за инцидентот и се ракувал со безбедносните лица.
Вербалниот дуел на Макрон со израелската полиција стана хит на интернет откако дел од расправијата беше снимен од француски новинар. Во видеото може да се чуе видно вознемирениот Макрон, кој бара неговата израелска придружба да излезе надвор, повикувајќи ги да ги почитуваат правилата за кои рече дека важат со векови.
Сличен инцидент се случил и во 1996 година кога тогашниот француски претседател Жак Ширак побарал од вооружените израелски сили за безбедност да излезат од црквата Света Ана.