Во Париз повторно се воведува полициски час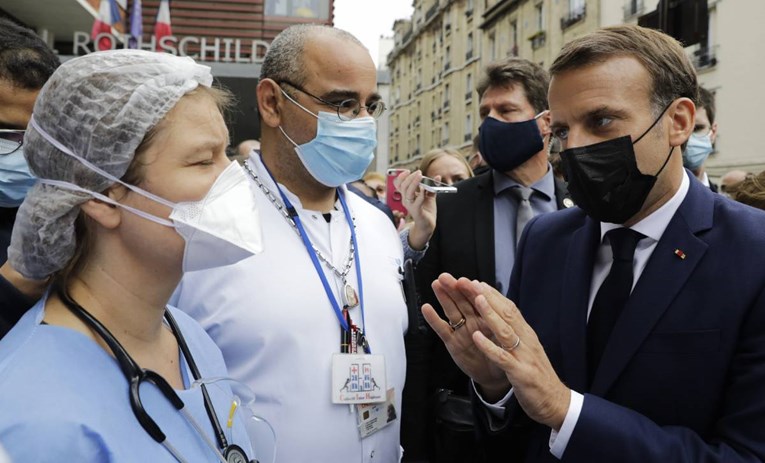 Француската влада повторно ќе воведе полициски час во Париз, а можеби и за провинцијата Ил-де-Франс, за да се справи со растечкиот број на новоинфицирани со Ковид-19, изјави портпаролот на француската влада, Габриел Атал.
Полицискиот час ќе почне во 21 часот, а ќе се воведе во време на ново затворање на земјата.
"Го враќаме полицискиот час во Париз, а можеби и во провинцијата Ил-де-Франс. Министерството за внатрешни работи ќе ги утврди деталите подоцна во текот на денот и ќе издаде одредба", рече Атал, пренесува "Ројтерс".
Франција во понеделникот забележа рекордни 52.518 нови случаи на Ковид-19 и дополнителни 416 смртни случаи. Бројот на хоспитализирани се зголеми за повеќе од 1000.
Министерот за здравство, Оливие Веран, за радиото РТЛ изјави дека на секои 30 секунди еден парижанец е заразен со коронавирус, додека на секои 15 минути едно лице завршува во болница поради потешки симптоми.
©Makfax.com.mk Доколку преземете содржина од оваа страница, во целост сте се согласиле со нејзините Услови за користење.

Данскaта премиерка се извини за убивањето на визоните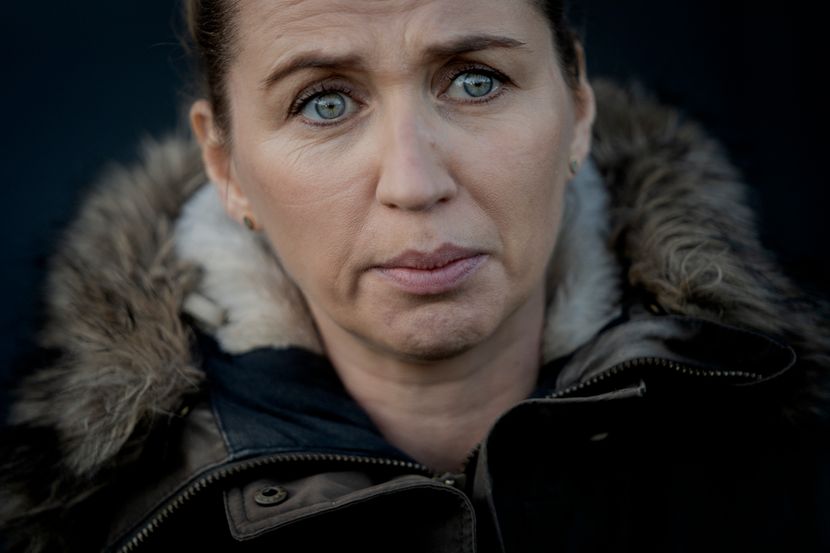 Данската премиерка Мете Фредриксен со солзи во очите се сретна со новинарите по посетата на фармата за визони во близина на Колдинг.
"Имаме две генерации на навистина вешти одгледувачи на визони, татко и син, чиишто животни дела беа уништени за многу кратко време. Важно е да се каже дека тие не се виновни, коронавирусот е виновен за тоа што оваа професија не може да продолжи ", рече таа за "Берлингске" додека ги бришеше солзите.
Во дворот на фармата, таа исто така се извини за бурните неколку недели што доведоа до затворање на оваа индустрија во Данска.
"Разговаравме за многу работи за време на посетата, но јас не го употребив тој збор. Мислам дека има причина да се извиниме за процесот. Направени се грешки и мора да бидете во можност да се покаете и да се извините", рече таа.
Сепак, таа тврди дека одлуката да се убие целата данска популација на култивирани визони била неопходна заради јавното здравје, пренесува "Спутник".
And the Oscar goes to…

Mette Frederiksen 👏👏👏 #dkpol https://t.co/rNFuxrq4LS

— Peter Krabbe (@krabbarab) November 26, 2020
Посетата на премиерката на фармата следеше по неколку драматични недели во текот на кои владата беше сцена на земјоделска криза која наскоро стана политичка.
По откривањето на мутиран вид коронавирус на фармите за визон, владата објави дека целата популација на овие животни, во земјата што е најголем европски извозник на нерц, ќе биде убиена од безбедносни причини. Мутацијата веќе се проширила на луѓето и се заканувала дека ќе го наруши процесот на правење вакцини.
Сепак, се покажа дека одлуката за отстранување на сите животни, вклучувајќи ги и здравите, нема законска основа. И покрај правните проблеми и протестите од народот, владата ја доби потребната поддршка за да продолжи со својот план.
Самата Фредриксен негираше дека издала експлицитна наредба да се убијат над 15 милиони животни и тврди дека одговорноста е на поранешниот министер за храна, нејзиниот партиски колега Могенс Јенсен, кој подоцна поднесе оставка.
Сепак, на прес-конференција на 4 ноември, Фредриксен изјави дека визоните мора да бидат убиени и дека ова е одлука за која не може да се преговара.
Обраќањето до јавноста на Фредриксен на социјалните мрежи беше остро пречекано. Многумина тврдат дека нејзиниот настап е неискрен и ја обвинуваат премиерката дека лиела крокодилски солзи.