Германија бара помош од лекарите мигранти во борбата против коронавирусот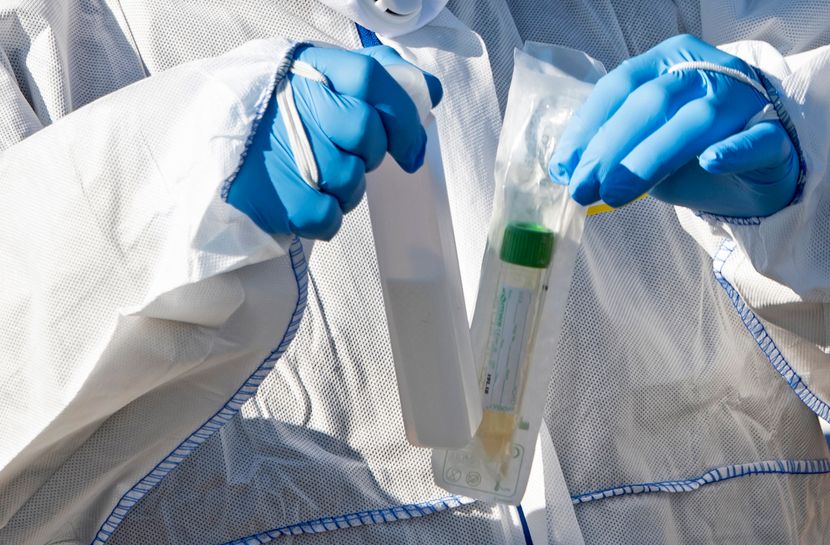 Германските здравствени власти побараа медицински квалификувани мигранти да им се придружат во борбата против коронавирусот.
Сè поголем број лекари и медицински сестри се разболуваат и се наоѓаат во карантин, па недостигот на медицински персонал врши притисок врз здравствените власти.
Владините иницијативи веќе го зголемија бројот на легла за интензивна нега од 24.000 на 40.000, повеќето од нив со респиратори. Персоналот се преквалификува и сите операции што не се од животно значење се откажани.
Сепак, на системот му требаат повеќе луѓе. Институтот "Роберт Кох", кој ја советува владата за јавното здравство, рече дека 2.300 лекари се во карантин или се болни.
Саксонија предничи кога станува збор за повик за помош од странски лекари, вклучително и бегалци. Според фејсбук-групата "Сириски лекари во Германија", околу 14.000 Сиријци чекаат дозвола за работа.
Оваа германска покраина со повеќе од четири милиони жители не е толку критично погодена од епидемијата. Речиси 4.000 луѓе биле заразени, а 76 починале, но ситуацијата е под контрола.
Еден од лекарите што би можеле да се приклучат на тимот е Сафван Аднан Али, кој пристигна од Сирија во јули 2016 година. Студирал општа хирургија во Латакија, а потоа се преселил во Ирак. Кога пристигнал во Германија, тој го учел јазикот и се подготвувал за испити.
"Го чекав испитот, но потоа пристигна коронавирусот и сè запре. Кога беше објавен овој апел… помислив дека навистина сакам да помогнам, да направам нешто корисно и би сакал да ѝ дадам нешто на земјата што многу ми помогна, па затоа веднаш ја испратив работната биографија", рече тој.
©Makfax.com.mk Доколку преземете содржина од оваа страница, во целост сте се согласиле со нејзините Услови за користење.

(Видео) Италијанската полиција употреби водени топови, солзавец и шок-бомби потив демонстрантите во Рим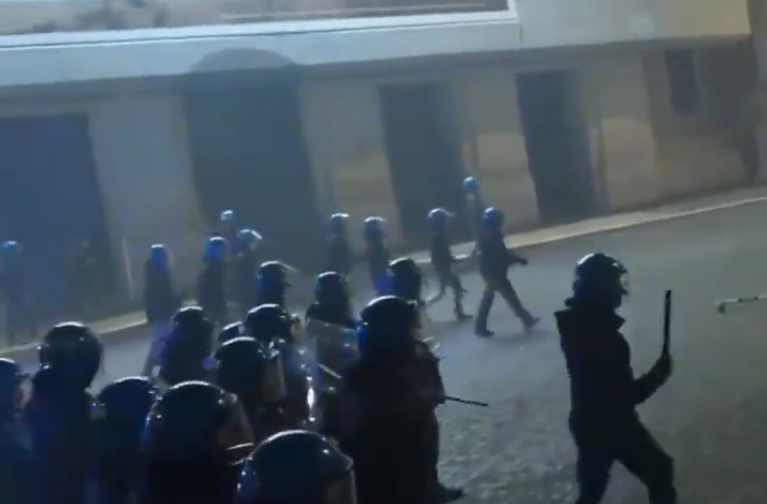 За време на протестот на екстремната десница во Рим, против мерките воведени за спречување на ширењето на епидемијата од новиот вид коронавирус, дојде до судир меѓу демонстрантите и припадниците на безбедносните сили, пренесува РТ.
Десничарските екстремисти повторно се собраа во знак на протест против рестриктивните мерки за сузбивање на епидемијата на плоштадот "Попол", негодувајќи поради полицискиот час што беше воведен од саботата кон неделата.
Преземајќи опсежни безбедносни мерки на и околу плоштадот, безбедносните сили ги контролираа патиштата што водат до Кабинетот на премиерот.
Безбедносните сили интервенираа со водени топови и солзавец врз групата која извикуваше "Слобода, слобода" и ја скандираше италијанската химна палејќи факли.
#Police use water cannons and tear gas to disperse #Rome rally against #COVID19 restrictions pic.twitter.com/c85b1htfu1

— Ruptly (@Ruptly) October 28, 2020
Меѓу демонстрантите и безбедносните сили дојде до судири. Демонстрантите фрлаа со камења и шишиња кон безбедносните сили, а палеа и контејнери за отпадоци. Италијанските медиуми наведуваат дека се приведени 16 лица.
Во меѓувреме, за време на протестот на плоштадот "Пополо", премиерот Џузепе Конте, кој најави нов пакет помош за сопствениците на ресторани кои ќе бидат погодени од најновите мерки, исто така, рече дека се свесни за болката, но дека не го одобрува насилството за време на демонстрациите.
In a 5th day of protests against Conte's socialist government forcing draconian Coronavirus lockdown rules which have devastated lives and businesses, Rome seen the most fierce clashes so far tonight 🇮🇹

Jack Dawkins pic.twitter.com/WEBhrI4wvv

— TommyGirl (@IAmTommy1990) October 28, 2020
Протестите што започнаа во Италија минатиот викенд како одговор на полицискиот час воведен најпрво во Неапол, а потоа и во Рим, се проширија низ целата земја поради најавата за нови рестриктивни мерки од страна на премиерот Конте во неделата. Насилни инциденти имаше и во Милано, Торино и Трст.
Lockdown Italia 🇮🇹. Violenti scontri a Roma anche nella serata di martedì. La Polizia disperde i manifestanti che si erano radunati in Piazza del Popolo. Guerriglia urbana a più riprese. (Video 2 di 3) #Lockdown #RadioSavana pic.twitter.com/nulSINBtJU

— RadioSavana (@RadioSavana) October 27, 2020
Според истражувањето на јавното мислење на компанијата за истражувања СВГ (SWG), 28 отсто од испитаниците сметаат дека преземените мерки се соодветни на сегашната состојба, 36 отсто ги сметаат за недоволни, додека 25 отсто за прекумерни.