Двајца повредени со нож во Швајцарија, се утврдува дали е терористички напад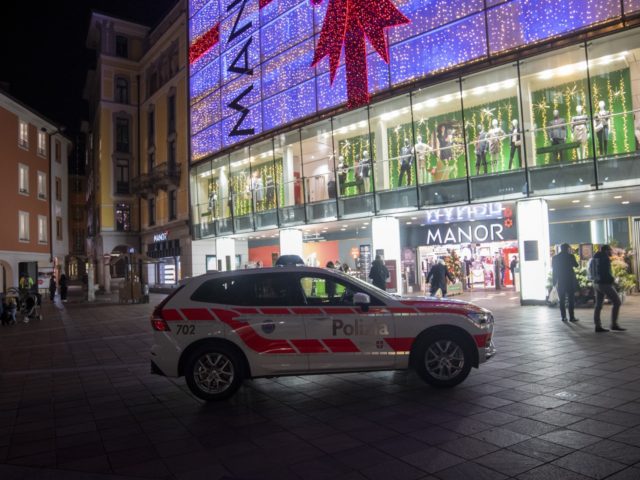 Две лица се повредени, а едно е уапсено во можен терористички напад во стоковна куќа во Швајцарија, пренесува швајцарски РТС.
Швајцарската полиција соопшти дека нападот со нож во трговска област во вторникот попладне во градот Лугано се истражува како можен терористички напад и дека првоосомничениот уапсен на местото на настанот е поврзан со џихадистички екстремизам. Уапсената 28-годишна жена, за која се тврди дека е швајцарска државјанка, во вторникот нападнала две жени во стоковната куќа во Лугано. РТС пренесува дека таа ја фатила едната жена за вратот, а другата ја избола со ножот.
Едната жртва има сериозни, но не и опасни за животот повреди. Напаѓачката била совладана од случајни минувачи, кои чекале да пристигне полицијата.
Le 24.11.2020, un #attentat à motivation présumément #terroriste a été perpétré contre plusieurs personnes dans un grand magasin de #Lugano. Le ministère public de la Confédération a ouvert une procédure pénale.

— fedpol (@fedpolCH) November 24, 2020
Швајцарската полиција одржа прес-конференција откривајќи дека нападот со нож е повеќе од случајно насилство и можеби имал терористички мотив. Осомничената веќе ѝ била позната на полицијата и била предмет на истрага за џихадистичка радикализација во 2017 година.
Германскиот радиодифузер "Дојче веле" обезбеди дополнителни информации известувајќи дека сведоците на нападот рекле дека сторителката изразила верност кон Исламската држава додека била приведувана. Главниот швајцарски извор 20Minutes известува дека осомничената извикувала "Алаху ахбар". Овие тврдења сè уште не се потврдени или негирани од швајцарските власти.
In #Lugano ist es heute Nachmittag zu einem terroristischen Angriff gekommen – die Täterin vermutlich eine zum Islam konvertierte und radikalisierte Schweizerin. In den Moscheen wird notabene um die Wette konvertiert…https://t.co/4HsyxhMloS

— SaïdaKeller-Messahli (@KellerSaida) November 24, 2020
Нападот во Лугано следува по неколку други смртоносни напади во Европа, вклучително и неодамнешните нападите во Франција и во Австрија. Додека во минатото западните лидери реагираа на масовните напади со изрази на солидарност во јавноста, а водеа контратерористички акции во тајност, од неодамна осудите се посилни.
Naturalmente in giro a piede libero, come tanti altri della sua risma pic.twitter.com/A2uW5c4zV9

— Lorenzo Quadri (@LorenzQuadri) November 24, 2020
Австрискиот канцелар Себастијан Курц, чија нација неодамна беше цел на смртоносен исламистички напад со оружје, беше првиот меѓу меѓународните лидери што го осуди нападот. Тој на "Твитер" напиша дека Австрија стои до Швајцарија и дека ќе има заеднички одговор на исламистичкиот тероризам во Европа.
I fully condemn today's Islamist terrorist attack in #Lugano. My thoughts are with the victims wishing them a full & swift recovery. We stand with #Switzerland in these difficult hours. We'll give a joint response to Islamist terrorism in #Europe & defend our values. @s_sommaruga

— Sebastian Kurz (@sebastiankurz) November 24, 2020
Курц се сретна со францускиот претседател Емануел Макрон претходно овој месец за да разговара за нивниот заеднички одговор на терористичките напади. Говорејќи за време на состанокот, Курц предупреди дека во ЕУ има илјадници странски борци и рече дека европските народи се во постојана опасност од терористички напади.
Двајцата лидери изјавија дека ќе се фокусираат на зајакнување на надворешните граници на Европа истакнувајќи дека ако не се зајакне довербата на јавноста во ваквата заштита, отворените внатрешни граници на Европа ќе почнат да се затвораат како резултат на тоа.
©Makfax.com.mk Доколку преземете содржина од оваа страница, во целост сте се согласиле со нејзините Услови за користење.

Вучиќ: За 72 часа Србија ќе биде втора во Европа и петта во светот според стапката на вакцинација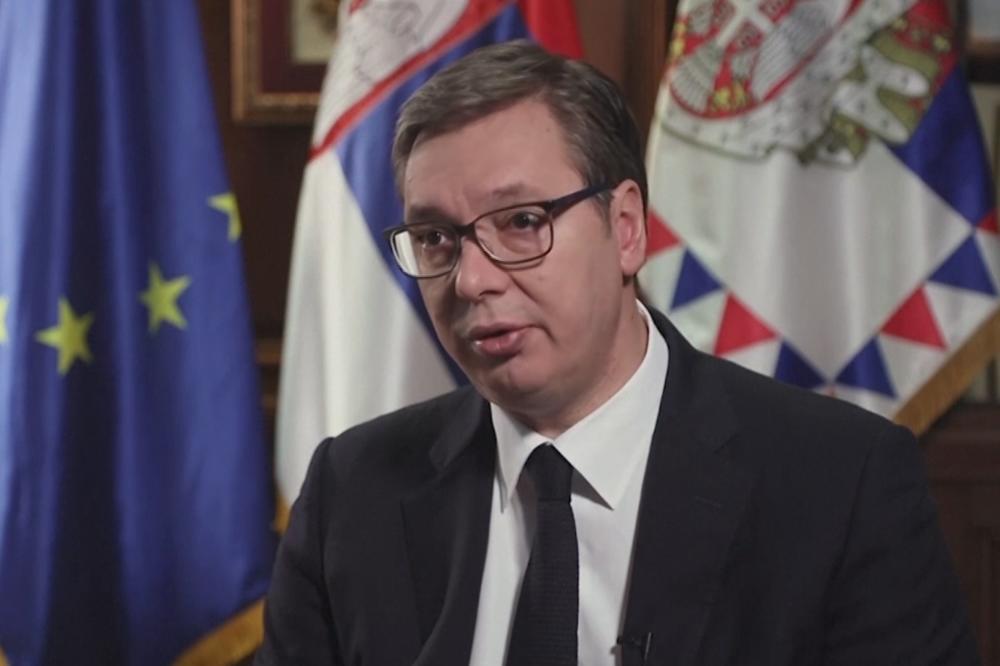 Србија во моментов е четврта во Европа според стапката на вакцинација, верувам дека во следните 72 часа ќе бидеме втори во Европа, а во исто време ќе можеме да достигнеме дури петто место според стапката на вакцинација во светот, изјави вечерва српскиот претседател Александар Вучиќ.
" Пред нас се Велика Британија, Малта и Данска. Верувам дека за 48 часа, односно 72 часа, ќе ги претекнеме 2 и 3 и дека ќе бидеме втори. Верувам дека можеме да бидеме 5-то место во светот, сега сме на 9. Јас им честитам на граѓаните на Србија и на фактот дека се искачивме високо однос на економијата и заштитата на здравјето на нашите граѓани" реч Вучиќ.
" И денес имаме над 42.000 лица кои се вакцинирани. Речиси е невозможно да се набави вакцина. Потпишавме договор и добивме помалку вакцини, сè што добивме беше заради нашата снаодливост и затоа што се подготвивме однапред" додаде Вучиќ.
Тој истакна дека имаат зачувани вакцини за ревакцинација и дека доколку ова темпо продолжи, вакцини " имаме за уште седум, осум дена".
" Сите оние кои примиле или ќе примат, имаме зачувана вакцина за ревакцинација. Сигурен сум дека ќе обезбедиме уште една количина вакцини, една доза од 100.000 вакцини. Не можам да ви кажам ништо повеќе сега. Ќе продолжиме со тоа, се бориме со сè, чекаме одговор од Русија, проблемот е заради нив, тие имаа проблем во некои фабрики. Ќе го повикам и кинескиот премиер ако е потребно …" нагласи Вучиќ.